A year since Covid-19 began to impact how Americans live and work, Comcast has pulled some details on how people leaned on its network for the internet use in its 2020 Network Report. Traffic certainly increased '— but the majority of what affected network use was entertainment watching, according to the company.
Internet traffic itself was up by nearly a third, rising 32 percent at peak from pre-pandemic levels. Some areas even saw a 50 percent jump in March alone.
But downloads — from adding an app, to streaming a movie — are what led these traffic bumps Comcast found, and were 14 times higher than upstream traffic throughout 2020.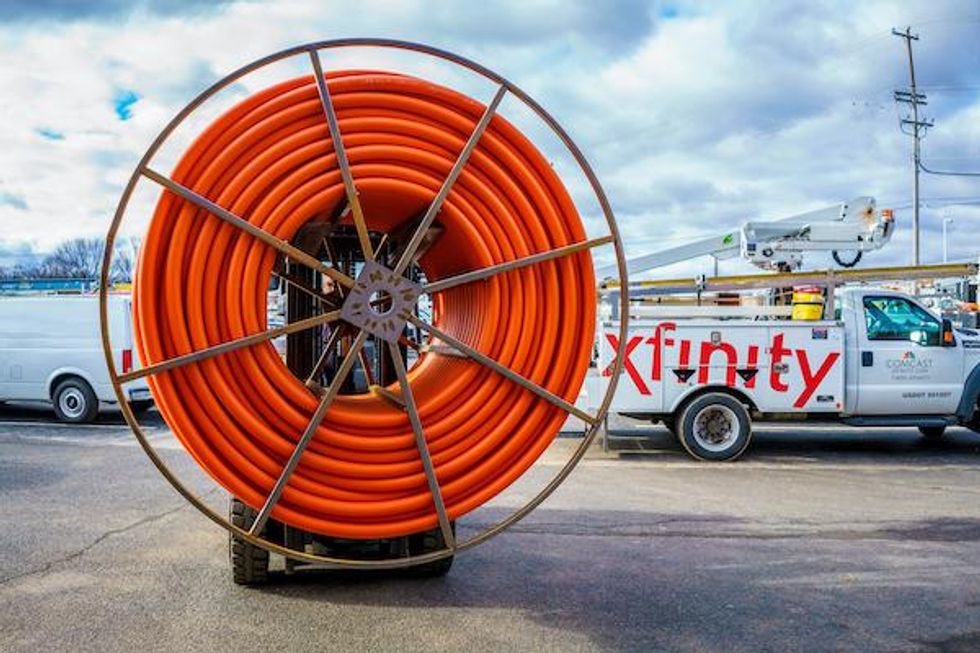 Comcast has invested more than $15 billion in its network over the past several yearsComcast
Entertainment demands

Peak upstream traffic, such as video conferencing, did see a large increase — up 56 percent in 2020 from 2019. But it's what people downloaded that really flooded Comcast's networks, and that was primarily entertainment requests. Video streaming, for example, such as watching a Marvel movie on Disney+ or even grabbing the latest workout class off Apple's Fitness+ app, used 71 percent of all the downstream traffic on Comcast in 2020 — and that grew by 70 percent itself from 2019 levels.
Online gaming counted as second, with downloads of software third and web browsing fourth, using just 8 percent.
Videoconferencing, with people turning to Google Meet, Zoom or any other platform or app that lets co-workers connect virtually, made up just 5 percent of all network usage.
Overall, though, Comcast found that its customers created more one trillion of internet DNS lookups, or requests, every single day throughout 2020.