Comcast is launching a new feature, labeling calls to landlines proven not to be robocalls or using caller ID spoofing. The new label will be a letter "V" that will show up in the caller ID of some of Comcast's customers if the company has been able to confirm that the call is actually coming from the telephone number that's showing up on the display.
Those who subscribe to Comcast Business Voice, Business VoiceEdge Select and Xfinity Voice will see the new "V" label on certain calls starting today.
Robocalls are a persistent problem affecting not only landlines but mobile phones as well. While some technologies allow carriers to identify potential spam calls, many robocallers use tools that let them spoof a number — or pretend to be coming from one number, and not the actual one they're using.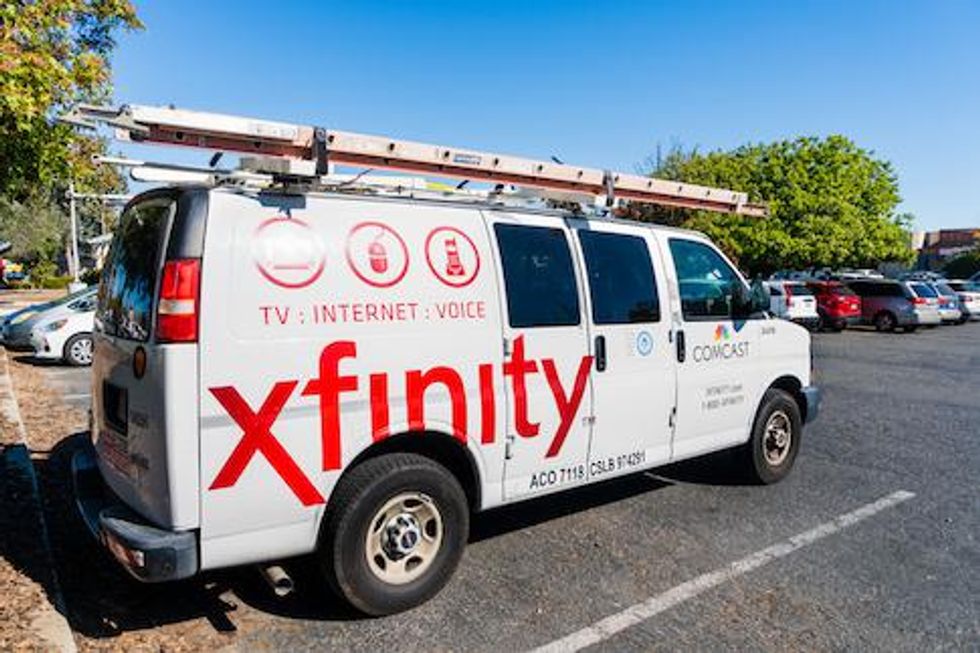 A new verification symbol, the letter 'V,' will show up on Caller ID displaysGetty Images/iStock
These intrusive calls are on the rise, according to recent data from research firm YouMail, which found that about 1,911 robocalls came in every second in the U.S. — a 27 percent increase from the 1,500 robocalls a second in January 2021

The new feature makes use of a technology called STIR/SHAKEN which stands for Secure Telephone Identity Revisited (STIR) and Signature-based Handling of Asserted Information Using toKENs (SHAKEN). The technology lets phone carriers verify caller ID details — so they can know if the call is actually coming from that number or not.
Xfinity Mobile customers can tap into the new verification feature that also uses STIR/SHAKEN, or Comcast is letting people know they can download a free app called Hiya, which will alert them to possible spam calls and then block them.
"Comcast engineers helped pioneer STIR/SHAKEN and the company has been a leader in the industry-wide effort to combat fraudulent calls since day one," said Kelly Barlow, SVP Connectivity Services, Comcast in a statement. "We'll continue to enable our customers with the tools to protect themselves and partner within the industry to help rid the nation's consumers of these dangerous calls for good."
Check out The GearBrain, our smart home compatibility find engine to see the other compatible products that works with Comcast's Xfinity Home X1 Platform.
The GearBrain, First Compatibility Find Engine for Smart Devices www.youtube.com