Like GearBrain on Facebook
By stealing the look of your smartphone, Control4 just made its smart home interface more familiar and simpler to use. Updating its operating system, the design change for its Smart Home OS 3 feels immediately intuitive and visually appealing with symbols that immediately tell when a door is locked and unlocked, for example, and the ability to put favorite controls right in the front where you need and use them the most.
The update is shipping with all current hardware, and available to current customers without a cost increase. The operating system is also now optimized across TVs, touchscreens, and mobile devices, and was ten years in the making, with Control4 integrating customer requests to improve the way the system worked, said Brad Hintze, senior director of product marketing told GearBrain.
The new operating system is optimized for each device, including mobile phones, touchscreens and TVsControl4
There are at least 1000 enhancements to the new operating system, from arrows that are now under the temperature to quickly increase and decrease settings, to a new feature called Favorites.
"This is an action we're familiar with on mobile phones," said Hintze. "The same way you organize apps, you can organize here."
One swipe to see
Hintze notes that the average Control4 customer has more than 40 connected devices — which means making it easier to run every product as simply as possible, crucial. Now customers can swipe between rooms, and quickly filter to see all the lights, or just the lights that are turned on at that moment. The same is true for shades that are up or doors that are unlocked.
Customers can now set up their own custom routines and scenes and won't need to call in a professional installer to make changes for them — personalization is meant to be that much easier.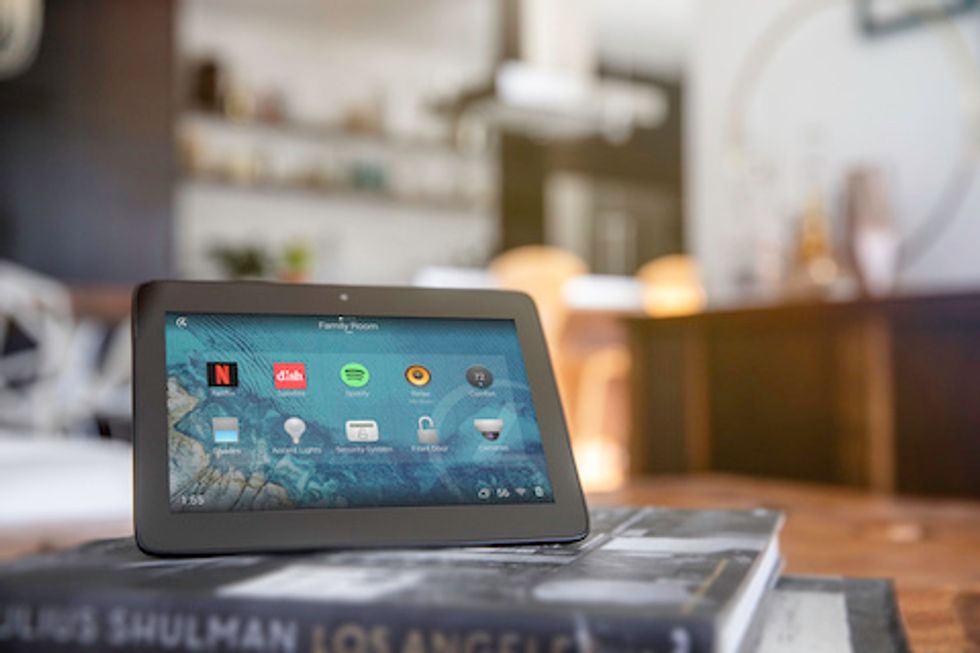 Icons are clear in the new OS for Control4, so you can see if a door is locked or unlocked just by the way it appearsControl4
You can personalize the look of screens, such as taking a photo of a living room, then making that the wallpaper for that room's control page. Customers can also see entertainment selections through a feature called Active Media, and in Sessions, they can view exactly what kinds of media, from music to video, is playing in any room — and turn them on, off or add include a room all from that one screen.
A new security page that, with one look, lets customers see if the garage is open, or a door is locked with custom icons. And security extends to the control customers have over their entire system as well. If they use an installer, but later want to switch to someone else, users can remove that company from accessing their system in the future.
One feature that didn't make it to the new update are parental controls. Customers can hide certain features on specific devices — like a touchscreen in a central area that's open to an entire family — so someone can't get into that feature by accident. But Hintze adds that customers have asked about parental controls and Control4 is "evaluating whether to add it in future version," he said.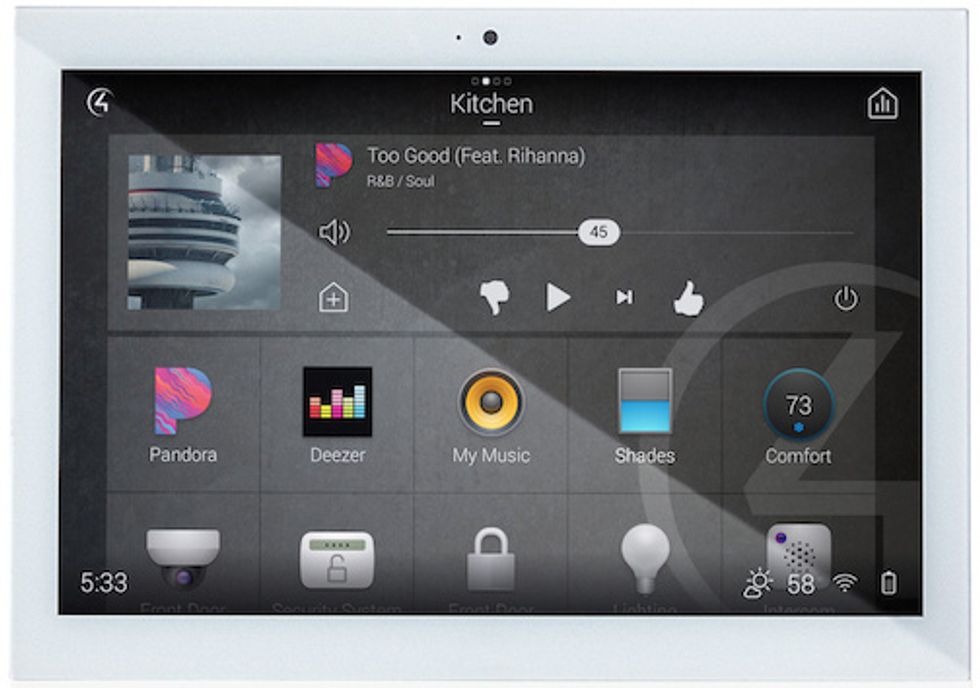 Entertainment controls are right on the front screen of the new Control4 OSControl4
Control4 has a robust Amazon Alexa integration, and its touchscreens work on Android, with 89 percent of its customers using at least one controller and one tablet controller which works on Android. The new OS will work across the more than 13,500 third-party devices, and the 7,500 Control4 products.
Those who want to get a sense of how the OS works can head to one of Control4's showrooms June 13 in the afternoon when they'll be running demonstrations of the new system.
Check out The GearBrain, our
smart home compatibility checker
to see the other compatible products that
work with Control4 platform.
Like GearBrain on Facebook