Autonomous trucks are on the road right now in Southwest Virginia courtesy of Daimler — you may have even passed one this morning on your way to work. The trucks are operating at Level 4 autonomy, which means that while a driver may have to take the wheel in some instances, a vehicle can basically drive itself "under certain circumstance," according to the U.S Department of Transportation's National Highway Traffic Safety Administration.
Read More: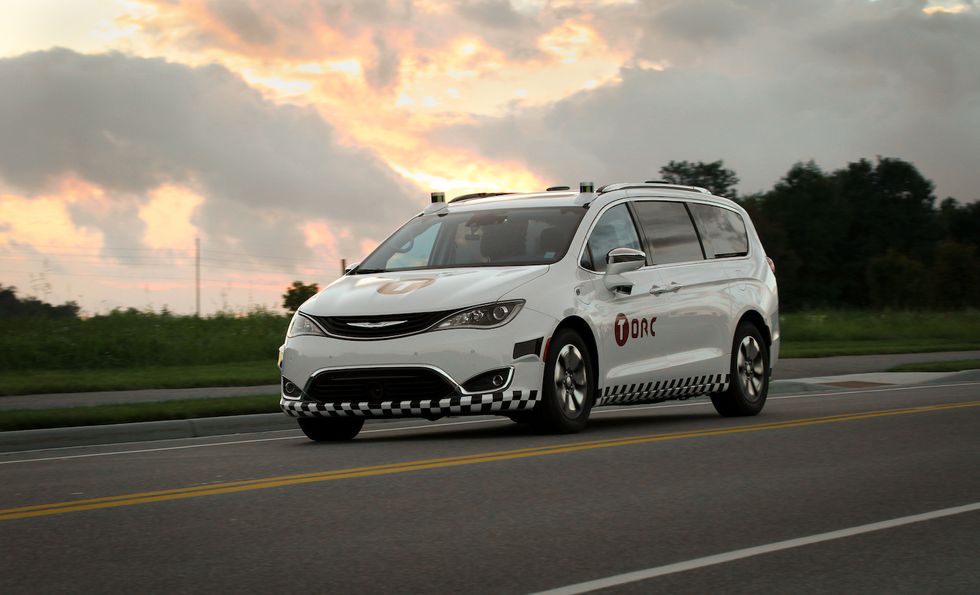 Torc brought its autonomous system, Asimov, to CES in 2018Torc Robotics
While the idea of an 18-wheeler flying down the road without a driver may sound intimidating, these trucks undergo heavy testing before allowed on public roads. There's are also engineers watching over each of the runs, along with safety drivers inside each truck, who has "a commercial driver's license and are specially trained in vehicle dynamics and automated systems," said Daimler in a release.

Daimler only let them loose after testing the trucks on a closed-loop track for months, and the A.I. packed inside comes from Torc Robotics, a tech firm that Daimler acquired a majority stake in as of March 2019. Torc is also headquartered in southwest Virginia, where the tests are underway.
Waymo beat Daimler to the punch, having had its driverless trucks running in Phoenix, AZ. and in Atlanta, GA. for months. UPS has also been testing self-driving trucks in the state for months, using technology from TuSimple, a company in which it holds a minority stake.
Running inside the autonomous trucks is Torc's Asimov, the name for its AI system. The company unveiled the system in 2017, and even brought cars with Asimov inside to CES in 2018, with other futuristic vehicles on display.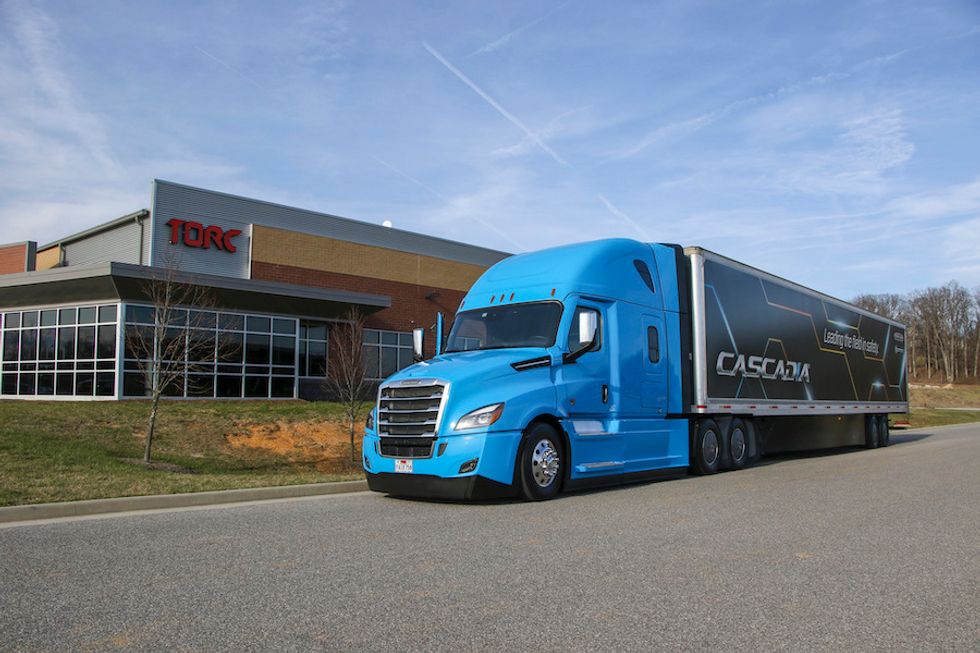 Daimler bought a majority stake in Torc earlier in 2019Torc Robotics
The technology was built not just for hauling along long-distance roads, but also for cities as well. Still, it's wider roads that Daimler and believes is the ideal place to test the technology.

"As we pair Daimler's expertise in building safe and reliable trucks with Torc's genius in engineering Level 4 vehicles, we have no doubt we will do great things in the future," said Roger Nielsen, president and CEO of Daimler Trucks North America, in a statement. "We look forward to writing history together. The U.S. highways are the perfect place to develop automated driving technology."