HGTV is holding a sweepstakes for its 4,500 square-foot Smart Home 2020, a hybrid of traditional and industrial design, with fun tech devices from voice assistants to toilets that play music. (Yes, really.)
There can only be one winner for this content. But that doesn't mean you can't pack your own home with the connected furniture highlighted in their giveaway. We matched what we could from HGTV's description, so you too can get these details in case you're not lucky enough to winner this home. All you need is some DIY-attitude and, well, about $30,000.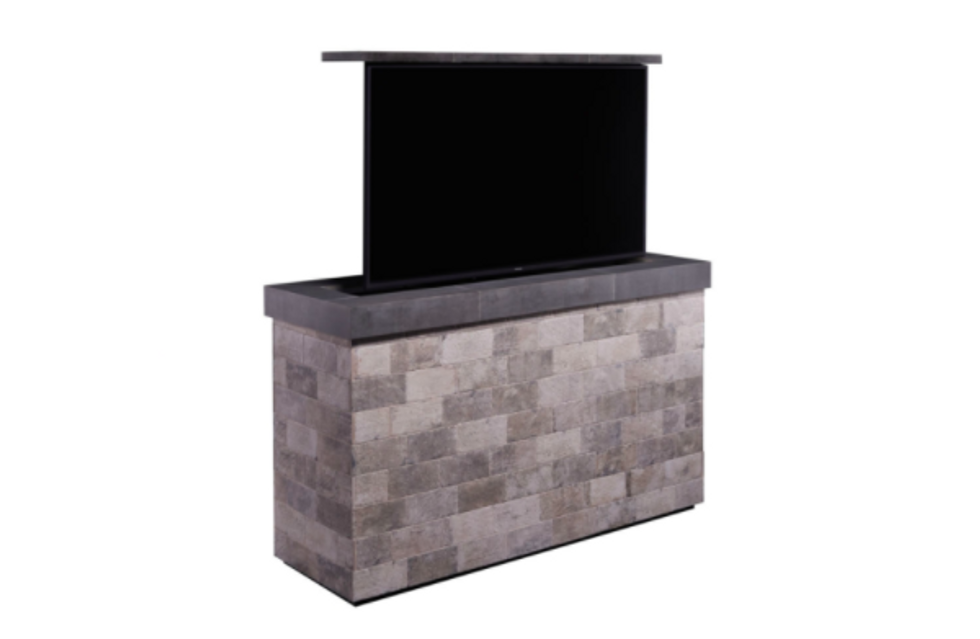 You can add a smart TV cabinet that can be placed outdoorsCabinet Tronix
Outdoor TV

Let's start with the backyard, or an outdoor living room. There's a pop-up TV that comes up from inside a cabinet. We found a cobinet that could do that — albeit it without the TV — that starts at $5,950 from Cabinet Tronix. Prices likely change depending on the size of the TV you want to put inside. There are tons of great TVs you can put inside. But make sure to check out our GearBrain's TV Buying Guide before you make decision so you understand Ultra HD, HDR, Dolby Vision and other details.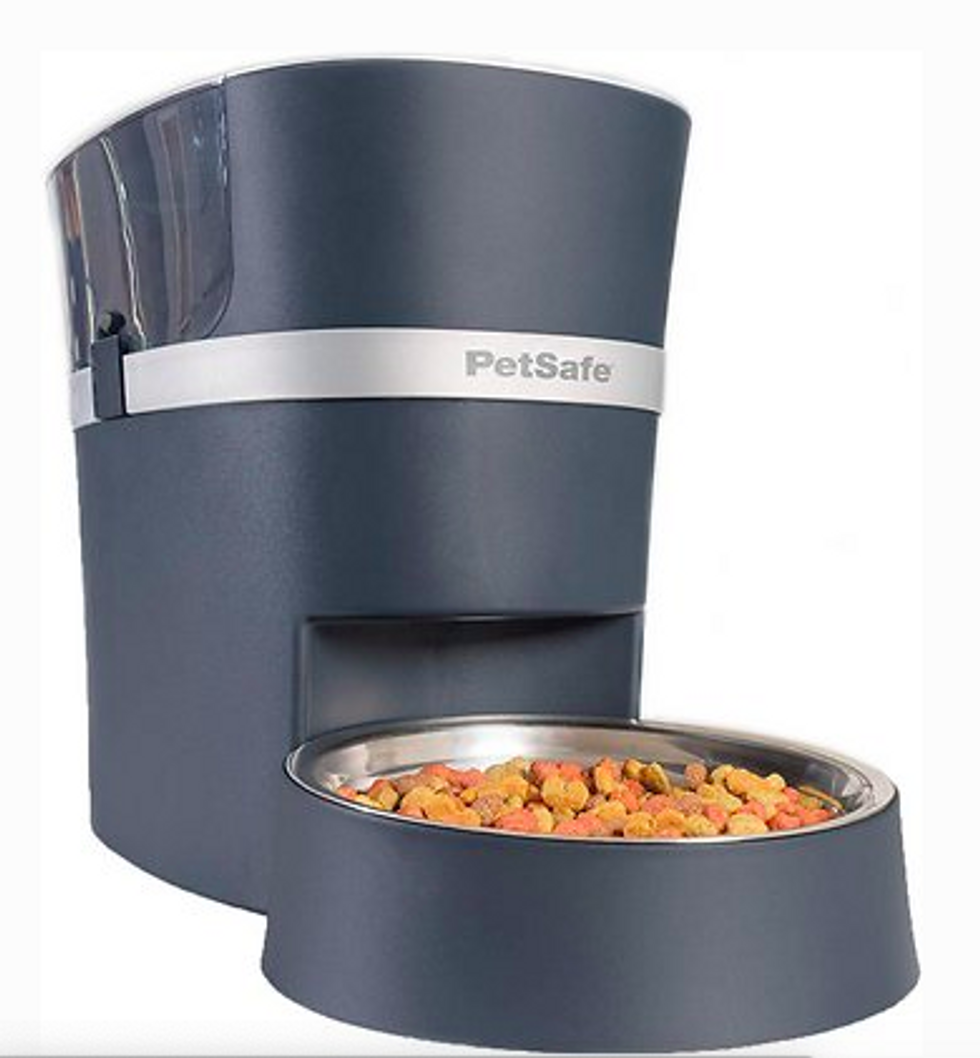 The PetSafe Pet Feeder can feed your dog, even if you forgetPetSafe
Smart Pet Feeder

In the mudroom of the sweepstakes house there is a smart pet feeder. And this is the one of the most affordable item on the list. We like the PetSafe Smart Feed Automatic Pet Feeder, which Is $294.99 and works with Alexa so you can ask Amazon's assistant to automatically dispense food. You can adjust feeding schedules, monitor when your pet has been fed, and dispense food over different times during the day. There's also a battery backup.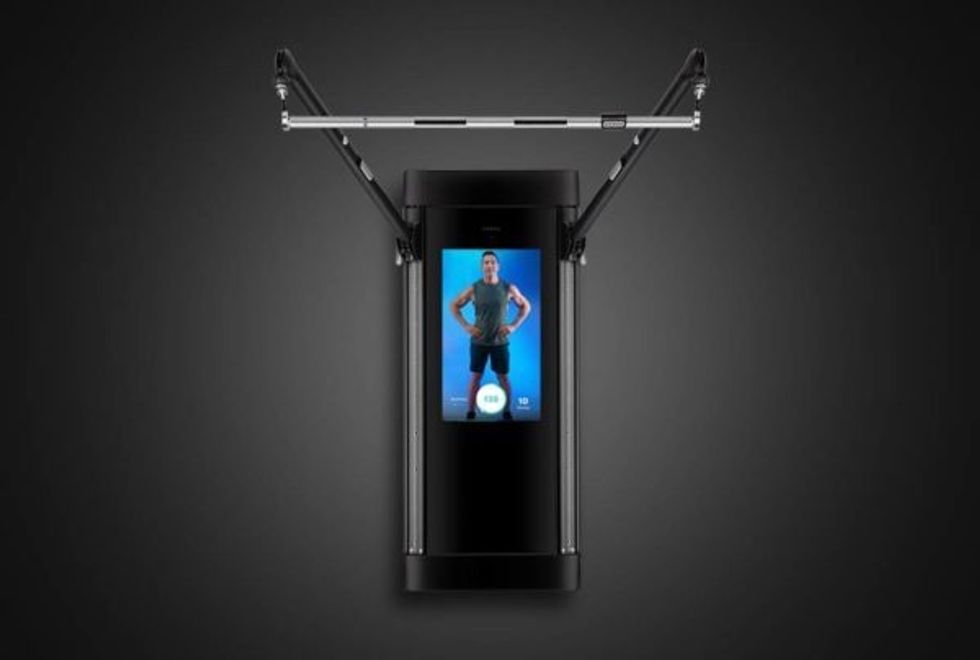 Tonal is a digital weight-lifting device with personal trainers availableTonal
Digital weight system

The HGTV Smart Home has a weight system that also comes with a personal trainer. You can purchase Tonal, which is a digital weight-lifting system, for $2,995 (not including tax and delivery). It comes with a touchscreen to select your workout, and you'll also need to spend $49 a month for membership.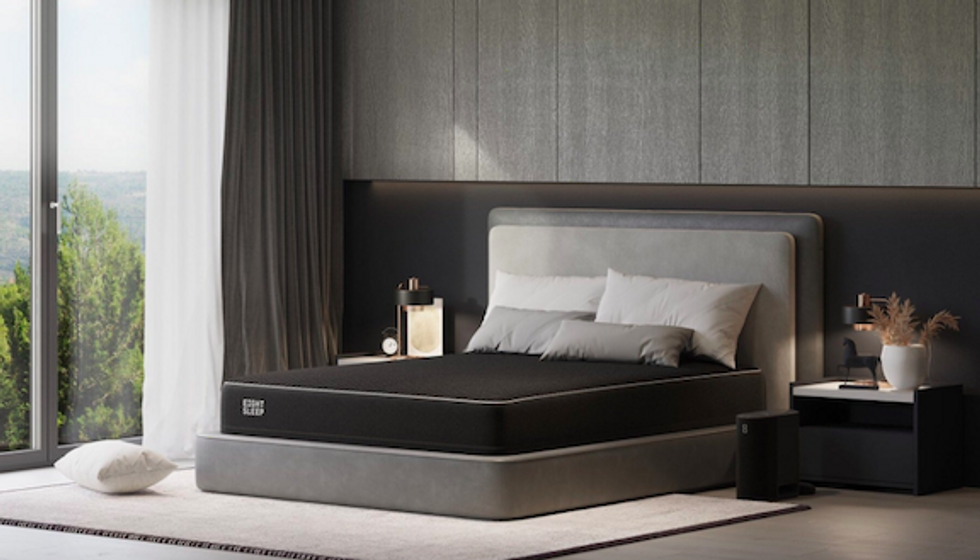 Eight Sleep has smart mattresses that can adjust their temperatureEight Sleep
Custom smart mattress

In the master bedroom, there's a smart mattress — and while we don't know the size (they don't say) we're just going to assume it's at least a queen. Smart beds have a number of different features including changing its position. But Eight sleep is a custom smart mattress that adjust its temperatures, has sleep tracking and can connect you to meditation tools as well. There's water flowing through the mattress to keep it temperature controlled, and the bed, which Eight Sleep calls a hub, also has sensors woven through the mattress. A Queen starts at $3,095.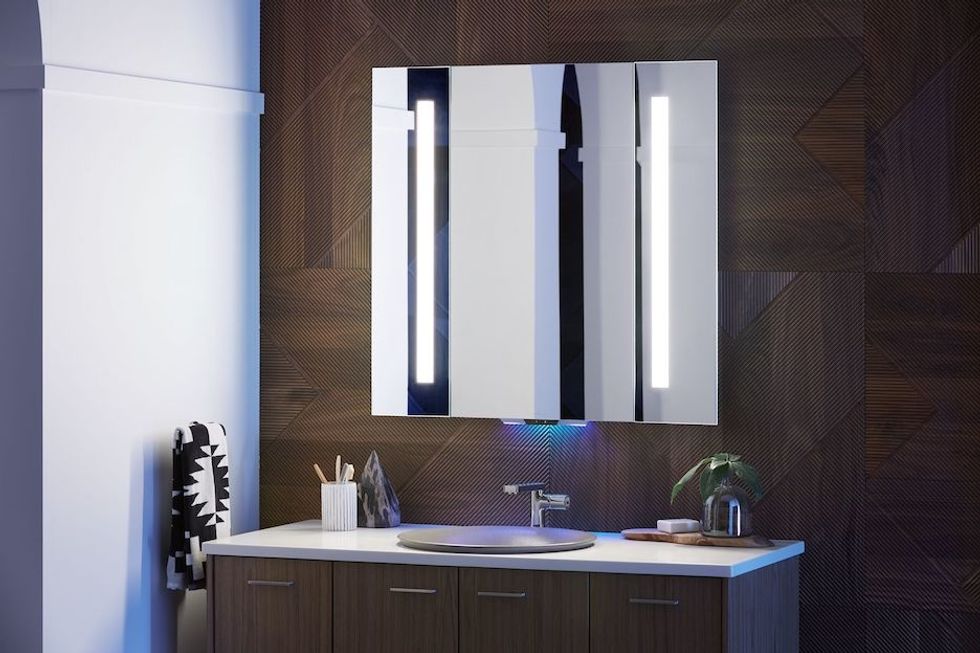 The Verdera Voice smart mirror has Amazon Alexa ready to answer your questionsKohler
Smart mirror

Inside the Master Bathroom there's a smart mirror which is Wi-Fi enabled, and voice activated so you can ask it to tell you the weather, play music or get news for the day. That sounds a lot like Amazon's Alexa to us. And Kohler makes a smart mirror with Amazon's voice assistant inside called the Verdera Voice. A small version of this mirror starts at $1,098 at Home Depot.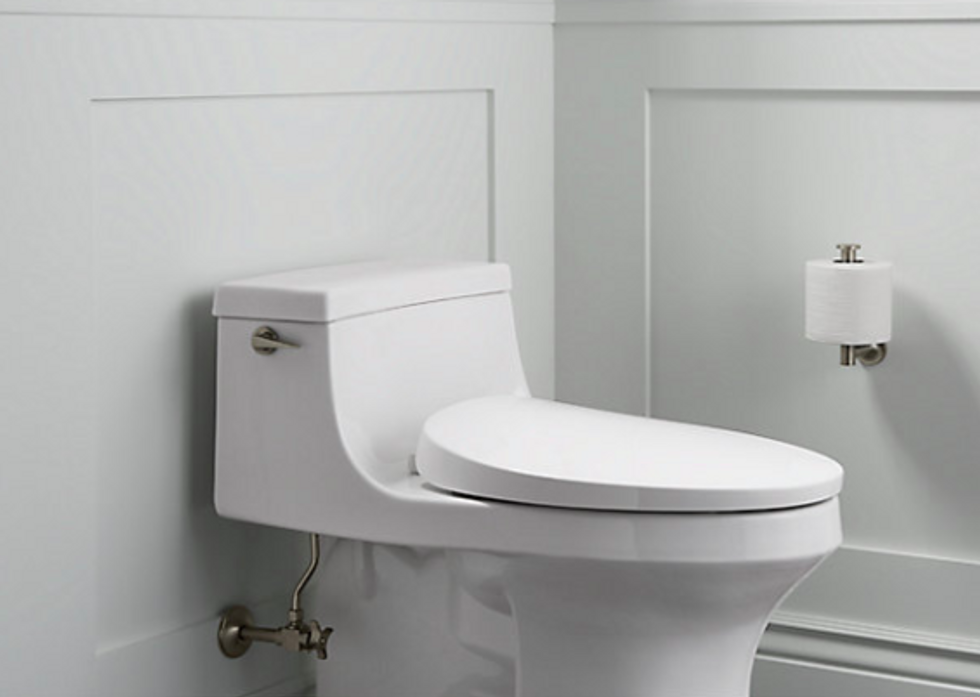 The PureWarmth Quiet Close is a heated toilet seat you can add to your bathroomKohler
Programmable shower + heated toilet

The Master Bathroom also includes a programmable shower and a heated toilet seat, which also has water-saving technology. Kohler, a sponsor for the HGTV Smart Home, has both these products available. There's a digital shower spa called the Kohler DTV Prompt for $324.35, and a heated toilet seat called the PureWarmth Quiet-Close for $265.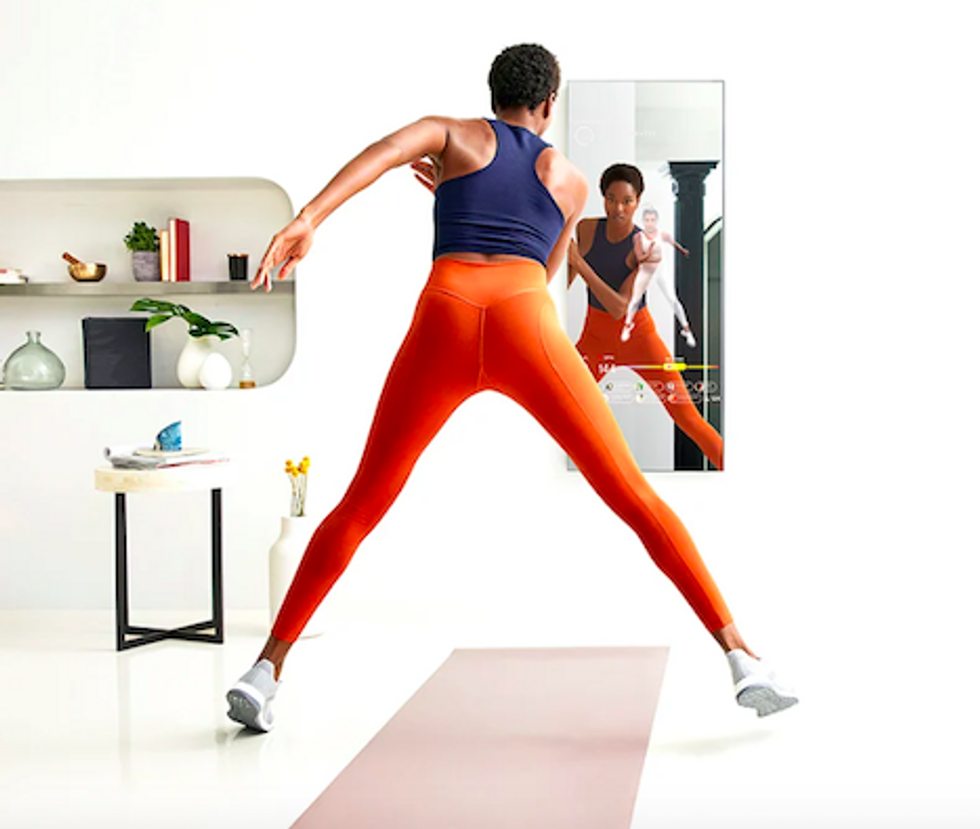 With 10,000 on-demand workouts, The Mirror turns your home into a personal gymThe Mirror
High-tech mirror

Heading over to the walking closet, and you'll find a full-length wall mirror that doubles as a workout screen, which can display exercise routines and even classes. That sounds like The Mirror, an exercise wall unit that has 10,0000 on-demand workouts you can tap that are on-demand, and costs $1,495. (Don't forget the $39 a month subscription.)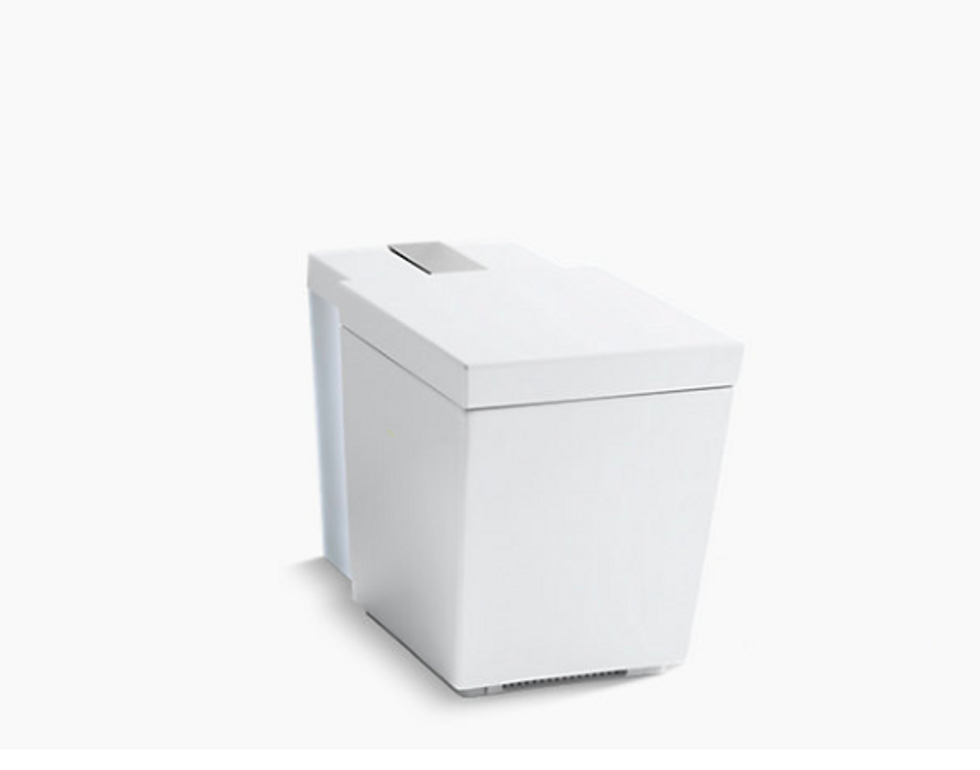 The Numi Comfort Height can play music from MP3 filesKohler
Bluetooth-enabled toilet

Leave it to the Kids bathroom to get a bluetooth enabled toilet with a heated seat and foot warmer. Plus, it can store MP3 files and play music. There's also that programable shower again and another Wi-Fi mirror. Heading over to Kohler again and we found the Numi Comfort Height with Bluetooth tech, so you can stream music and podcasts wirelessly. All for just $9,000
Check out The GearBrain, our smart home compatibility checker to see the other compatible products that work with Google Assistant and Amazon Alexa enabled devices.