Kohler has embraced the new stay-at-home lifestyle, turning homes into luxury smart home spaces. The company debuted its newest line-up ahead of CES 2021, with faucets that turn on with gestures rather than touch, toilets that open and close automatically and a new bathtub that turns any bathroom into a spa.
Stillness Bath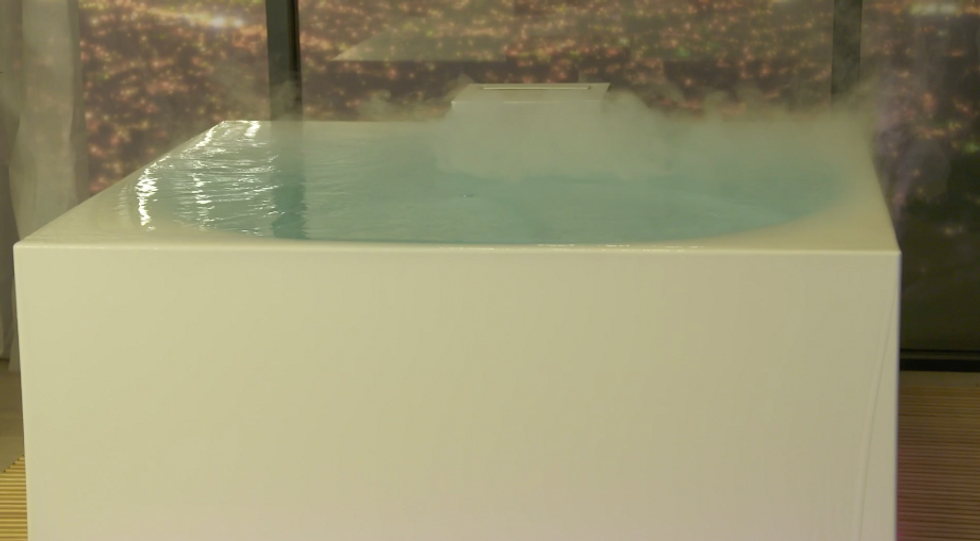 The Kohler Stillness Bath can create a layer of fog over the waterKohler
The rectangular bath is the height of an at-home spa experience. The tub can fill on its own, has lighting options and even aromatherapy features so you can deliver essential oils into your bath. The entire tub can be controlled through an app and also voice control, either through the Kohler Konnect system and also Amazon Alexa and Google Assistant.

The bath can also support an infinity flow, which allows water to fall over the edge into the wood base, and then recirculate into the tub — a feature which makes it clear this is not a DIY device. And there are four different versions, including one that even pushes fog out over the water, which will be available to order — depending on the version — starting in May 2021. Prices will range from $6,198 to $15,998 based on features as well.
Innate Intelligent Toilet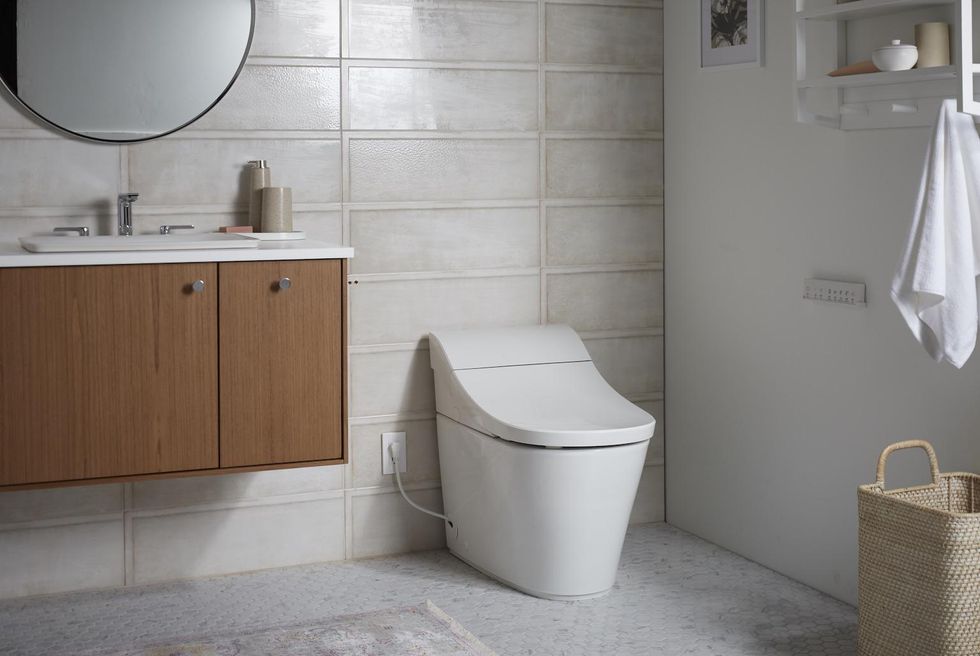 The Innate Intelligent Toilet from Kohler will support automatic flushing, open and close and even a heated seatKohler
At CES 2019, Kohler debuted an intelligent toilet with Alexa control, at a price of $9,000 called the Numi. This year, Kohler is launching a smart toilet as well, several actually, but one that brings the price of down to a more consumer-friendly level.

The new Innate Intelligent Toilet from Kohler will launch at $3,300, said Jonathan Bradley, product manager for the smart home portfolio. It will have automatic open and close feature, automatic filching and even a heated seat.
But there will be four additional touchless toilets this year as well, with battery powered sensors that will support automatic flushing, and Bradley said the intelligent toilet category is growing 10 times faster than traditional toilets. The Innate Intelligent Toilet will be available to order in June 2021, with other touchless toilets available for order in March 2021 for between $600 and $1,000.
Kohler K-97999-NA DTV Konnect Module, Stainless Steel
Touchless Bathroom Faucet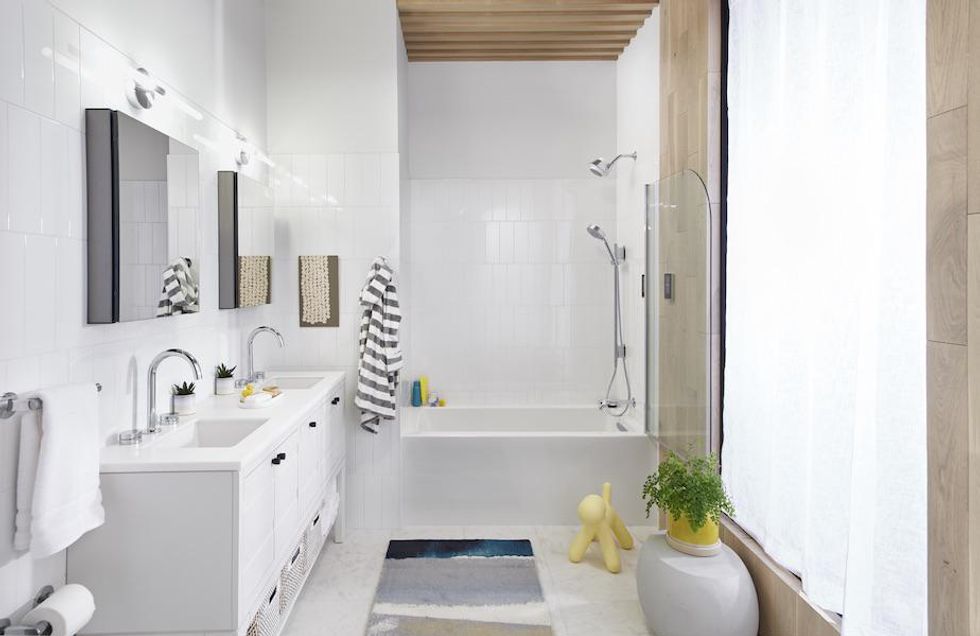 Faucets featuring touchless control come to the bathroom this year from KohlerKohler
More sensor and gesture control appears in the a new bathroom faucet, which previously appeared in the kitchen. A digital dial will let people set the temperature and flow, and from there they'll be able to turn the water on and off from a sensor.

The faucet is going to be a late addition, able to order in December 2021 and the touchless faucet and remote pod will range in price from $200 to $500.
Phyn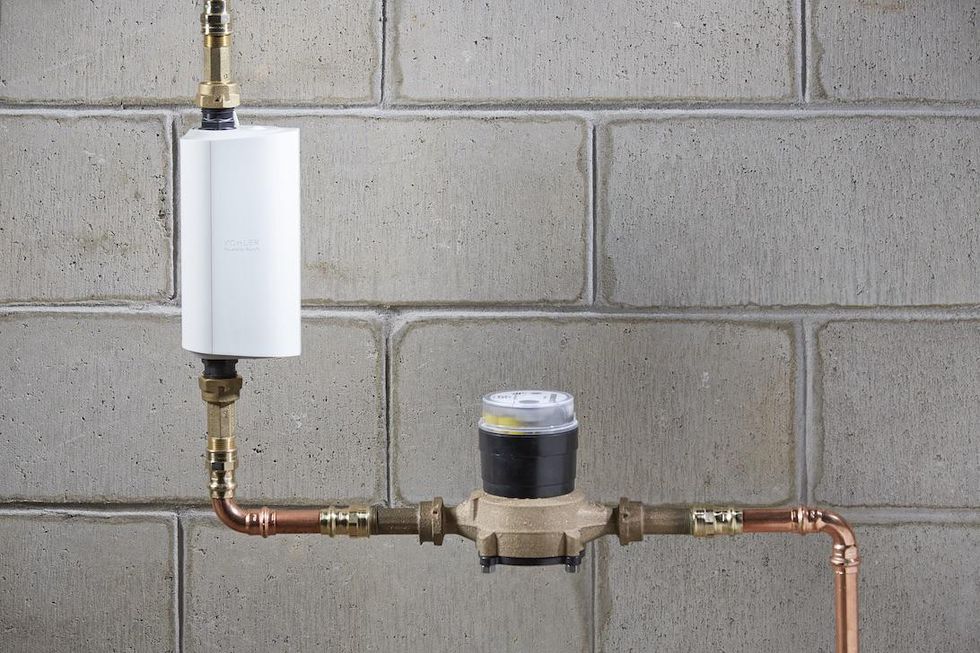 The Kohler Whole Home Water Monitor Powered by Phyn will be able to automatically shut off water in a homeKohler
Finally, Kohler is announcing a partnership with Phyn, the smart water monitoring system, with two products that will let people monitor water usage in their home, and also allow them to have an automatic shut off if needed.

The new Kohler Whole Home Water Monitor Powered by Phyn will come in two versions, one with the automatic shut off option for $500, one without for $300, both of which can be installed by a home owner, and sits right under the sink. You'll get a quick notification if a leak is detected actually anywhere, not just in the sink, and people can also tap into Phyn for water usage details, even coming from products outside of Kohler's brand.
These will start to be available to order in June 2021 for the monitor, and December 2021 for the monitor that can automatically shut off if a leak is detected.