Like GearBrain on Facebook
General Motors, Ford and Toyota have partnered with SAE International, an automotive engineering company, to create a set of safety standards for autonomous vehicles.
The four firms have created the Automated Vehicle Safety Consortium (AVSC), which will work to safely advance the testing, development and deployment of vehicles capable of Level 4 and Level 5 autonomous driving.
Read More:
Level 4, also known as high automation, refers to vehicles which can drive themselves in almost all situations. Not yet available for the public to buy or use, these cars will navigate highways at any legal speed, as well as drive themselves through towns and cities with complex road layouts.
Level 5 takes this a step further and, while being theoretical for now, is the point where a vehicle can drive itself anywhere and at any time. This includes single-lane country roads, and any roads in any weather conditions, including heavy rain and snow. These vehicles will also deal with unusual events like complex roadworks and diversions without human assistance - in fact, they won't even feature a steering wheel or pedals for their human passengers to use.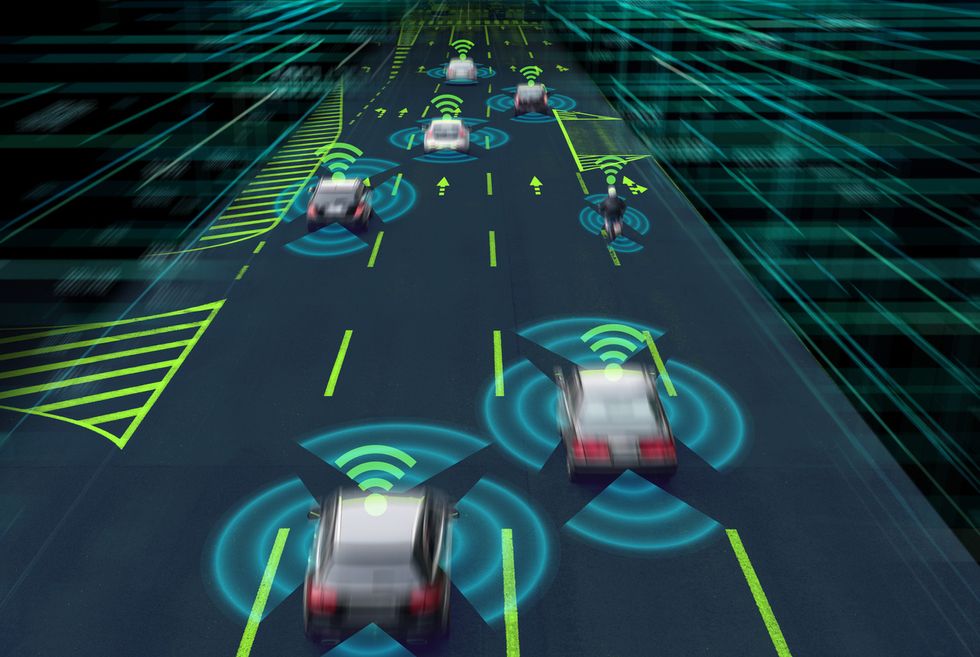 The consortium will work on standards for how driverless cars communicateiStock
SAE International says the creation of the AVSC with Ford, Toyota and GM will help accelerate the development of industry standards for autonomous vehicles, and harmonize with efforts being made by other consortia and standards bodies worldwide.

Given the global nature of the car industry, plus drivers' desires to travel from one country to another, this is a crucial step to ensure autonomous systems work correctly across borders, and comply to the same safety standards in all countries.
This step forward "represents another exciting chapter in the realization of autonomous mobility and the benefits this will bring to people around the world," said Edward Straub, executive director of the AVSC.
"To achieve these benefits, industry collaboration, cohesion and flexibility to merge new ideas with proven safety processes are critical," Straub added. "This is why we are forming the AVSC and announcing our roadmap strategy."

Toyota, General Motors and Ford were respectively the world's second, fourth and sixth largest car makers in 2018, behind the Volkswagen Group in first place.
Although the consortium already accounts for a large swathe of the car market with its three founding manufacturers, it says it is looking for more automakers to join. If industry giants like BMW, Daimler and the Volkswagen Group also joined, then the AVSC would truly be on it way to becoming the global standard-setter.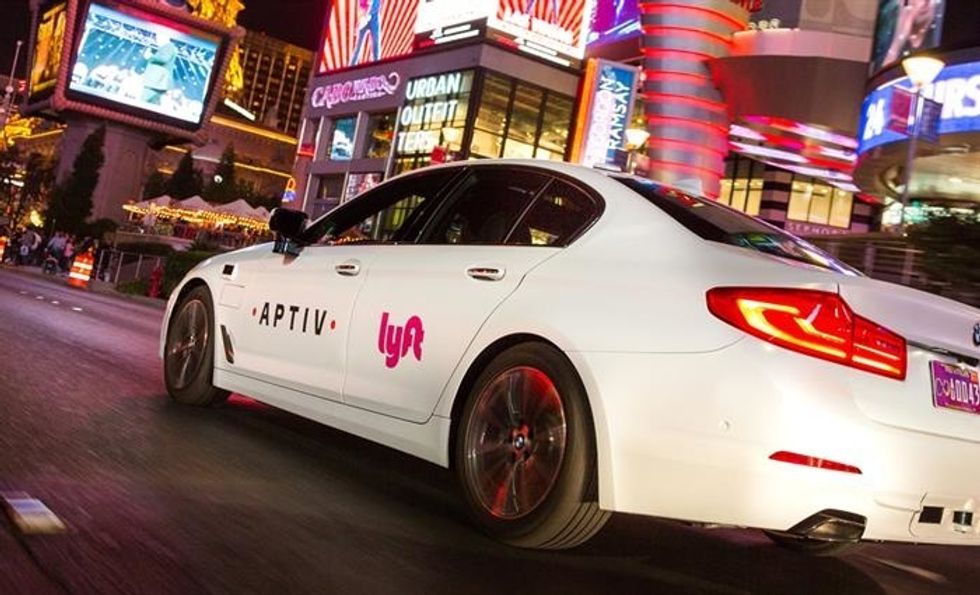 Today's 'autonomous' cars, like this Lyft taxi, are only considered to have Level 2 autonomyLyft / Aptiv
The first step for the AVSC will be to establish a roadmap for the standardization of the sharing of data between autonomous vehicles, plus how they interact with each other and other road users.

Naturally, safety is the key concern of the consortium. Randy Visintainer, chief technology officer at Ford Autonomous Vehicles, said: "We understand that autonomous vehicles need to operate safely and reliably in concert with infrastructure and other road users to earn the trust of the communities in which they are deployed. Our goal with the consortium is to work with industry and government partners to expedite development of standards that can lead to rule making."
This is an outlook shared by General Motors. John Capp, GM's director of Global Vehicles Safety, said: "We are eager to bring our experience to this consortium and to collaborate with other like-minded companies, so we can realize the true benefits of this technology and work toward a future with zero crashes, zero emissions and zero congestion."
GearBrain Road Trip Gadget Guide www.youtube.com
From Your Site Articles
Related Articles Around the Web
Like GearBrain on Facebook