With the weather improving and summer upon us, GearBrain has rounded up a handful of portable Bluetooth speakers with the longest battery life. Any of the seven speakers featured here should keep your music playing all day long, thanks to their battery life ranging from 10 hours, all the way up to 24 hours. This makes them the perfect companion for long days in the garden, in the park or at the beach.
While these aren't the smartest speakers you can buy, and few come with voice assistants like Alexa, they are the ones we'd pick first to take out on a day trip any time of the year.
Read More:
Check out our list of the best portable Bluetooth speakers with the longest battery life:
Ultimate Ears Hyperboom – 24 hours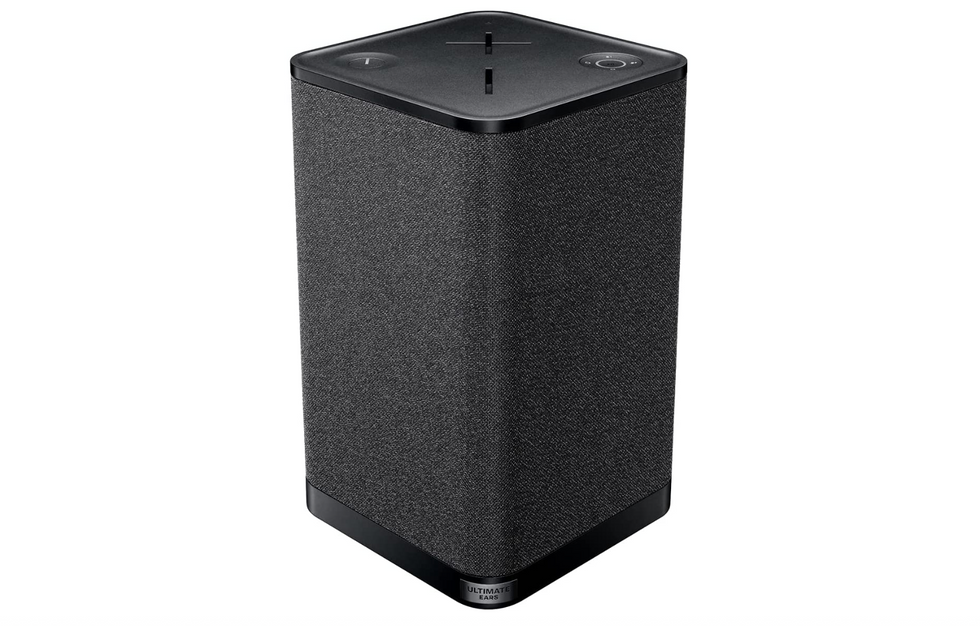 The Hyperbook by Ultimate Ears has a huge 24-hour battery lifeUltimate Ears
It shouldn't be a surprise to learn that the speaker with the longest battery life is also the largest of our selection, and at $449.99 it is easily the most expensive too. More suited to the garden than taking on a hike, the Hyperboom by Ultimate Ears promises a full 24 hours of battery life .

At 13 pounds and 14 inches tall, this certainly isn't the most portable of Bluetooth speakers, but if you want the best for an impromptu garden party, this is the speaker you need.
Marshall Stockwell II – 20 hours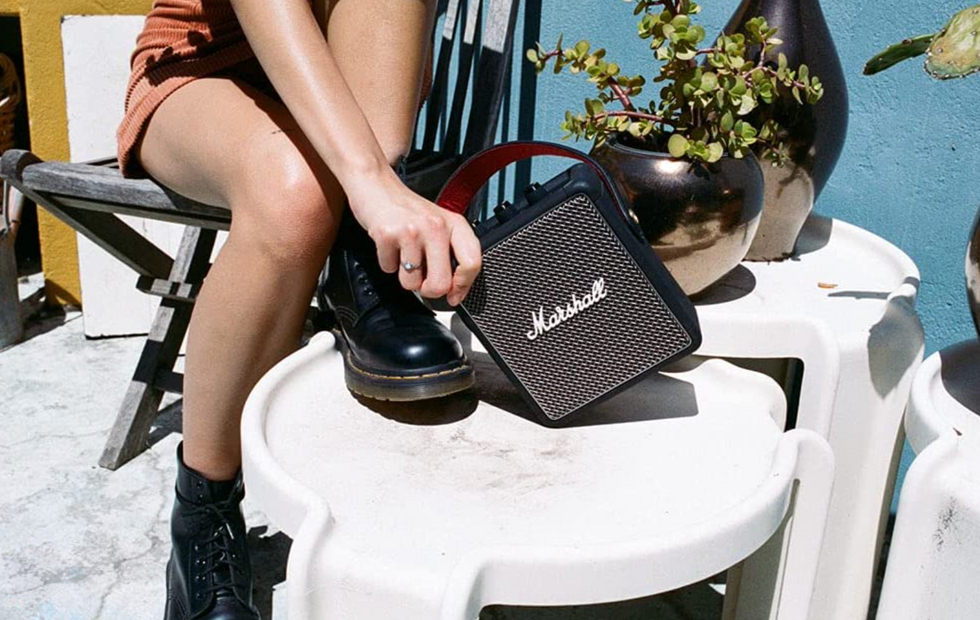 The surprisingly compact speaker is $170Marshall
Although styled like the amplifier of a rock band, this speaker is actually much smaller than it looks, and includes a convenient carry handle. Despite being fairly compact, the Stockwell II has an impressive 20 hours of battery life, multidirectional sound, Bluetooth 5 with a range of up to 30 feet, and water resistance for when you're at a pool party.

There is also a quick-charge feature that provides the battery with six hours of playback time in just 20 minutes.
JBL Charge 5 – 20 hours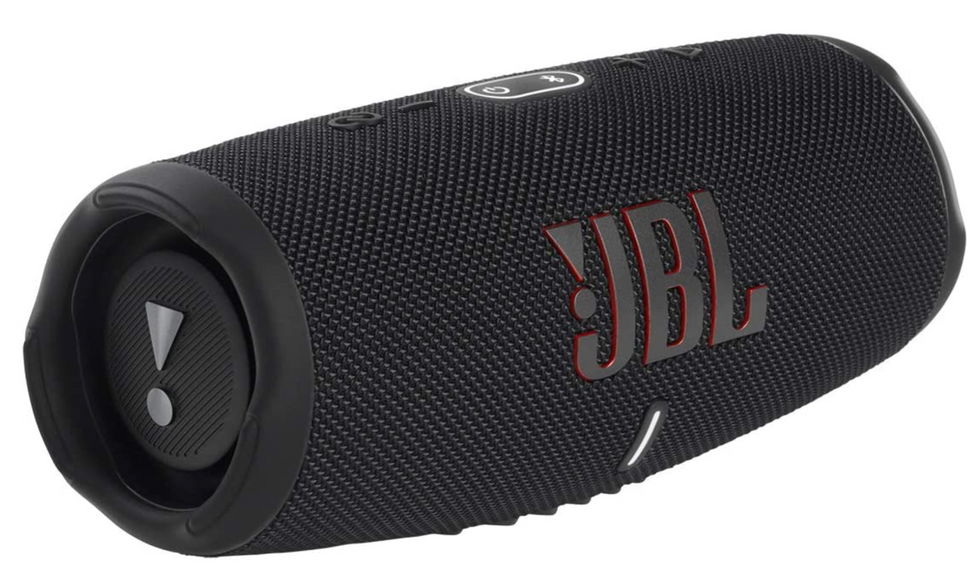 The JBL Charge 5 is priced at $180JBL
The fifth-generation JBL Charge offers huge battery life for its compact size, along with IP67 dust and water resistance, USB-C charging and a wide range of colors to pick from.

As with other JBL speakers, the Charge 5 employs PartyBoost, which lets you wirelessly link multiple speakers together to create a louder and more immersive sound. Perhaps overkill for the park, but great for a garden party. Weighing just over two pounds, the Charge 5 measures 8.7 inches by 3.7 inches.
Bang & Olufsen Beosound A1 – 18 hours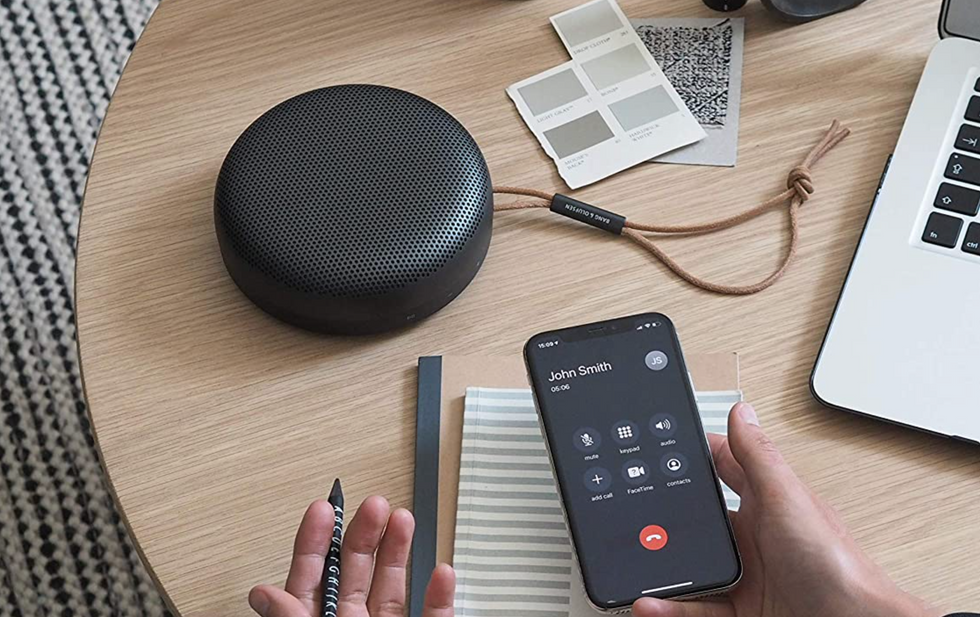 Expensive for its size, the Beosound A1 is $250Bang & Olufsen
Despite being roughly the size of a CD Walkman (remember those?), the $250 Beosound A1 from Bang & Olufsen is a battery life champion with 18 hours of life per charge. Unlike most portable Bluetooth speakers, this one also features some intelligence thanks to Amazon Alexa integration.
This is strictly a wireless speaker, with no 3.5mm audio jack, and charging is done via USB-C. This speaker is daily expensive for its size, but B&O is a premium brand that prices its products accordingly. We also like how it is available in six different colors, and all versions come with a convenient wrist strap.
Ultimate Ears Boom 3 – 15 hours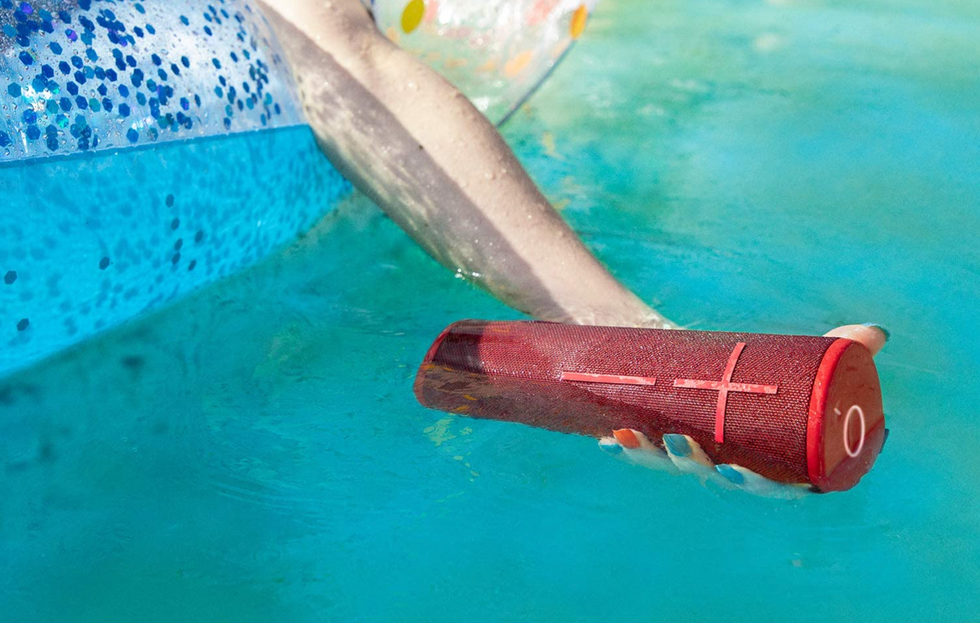 The UE Boom 3 is $150 – and waterproofUltimate Ears
Ultimate Ears has established a reputation in recent years for producing some of the very best Bluetooth speakers. The Boom 3 featured here weighs just over a pound, yet has an impressive 15 hours of battery life, 30 feet of Bluetooth range, NFC for fast pairing with compatibility smartphones, and a rugged construction with IP67 water resistance.

The cylindrical design helps produce 360-degree sound, while large buttons make it easy to adjust volume, pause or skip tracks, and cue up a new playlist.
Anker Soundcore Flare Mini – 12 hours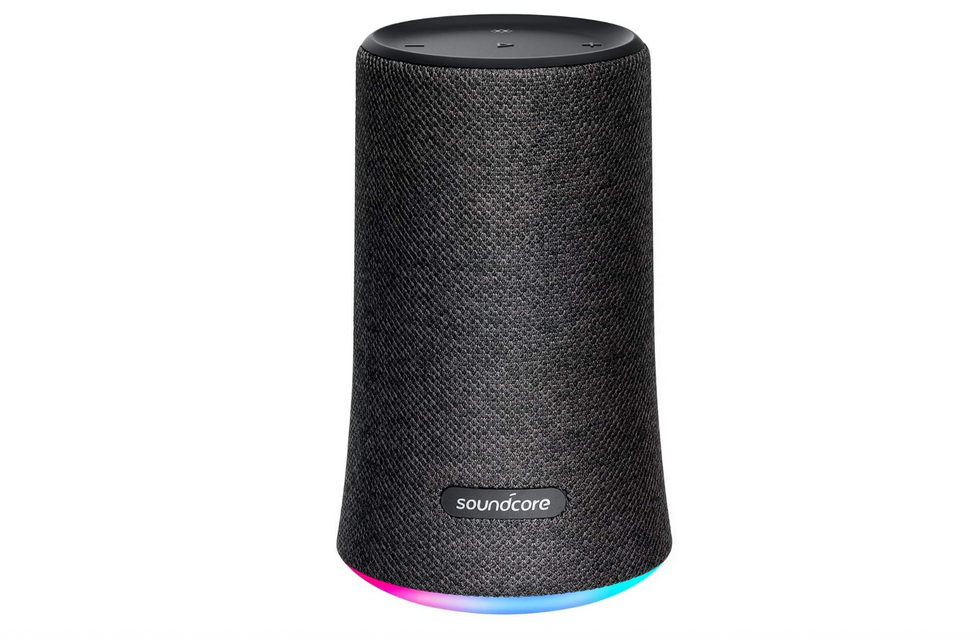 An affordable (and colorful) speaker, the Soundcore Flare Mini is $42.99Anker
A great option for buyers on a tighter budget, the Soundcore Flare Mini by Anker is an attractive Bluetooth speaker with 12 hours of battery life and a sub-$43 price tag. The speaker uses Bluetooth 4.2, outputs 360-degree sound and includes pulsing lights at its base to match the beat.

There are various sound modes to pick from and a duo of Flare speakers, like the new Flare 2 Waterproof Bluetooth Speaker which also come with long lasting batteries. Also, you can link multiple Flare speakers over Bluetooth to form a stereo pair. An IP67 rating means the speaker is protected from dust, rain and spilt drinks.
Bose Portable Smart Speaker - 12 Hours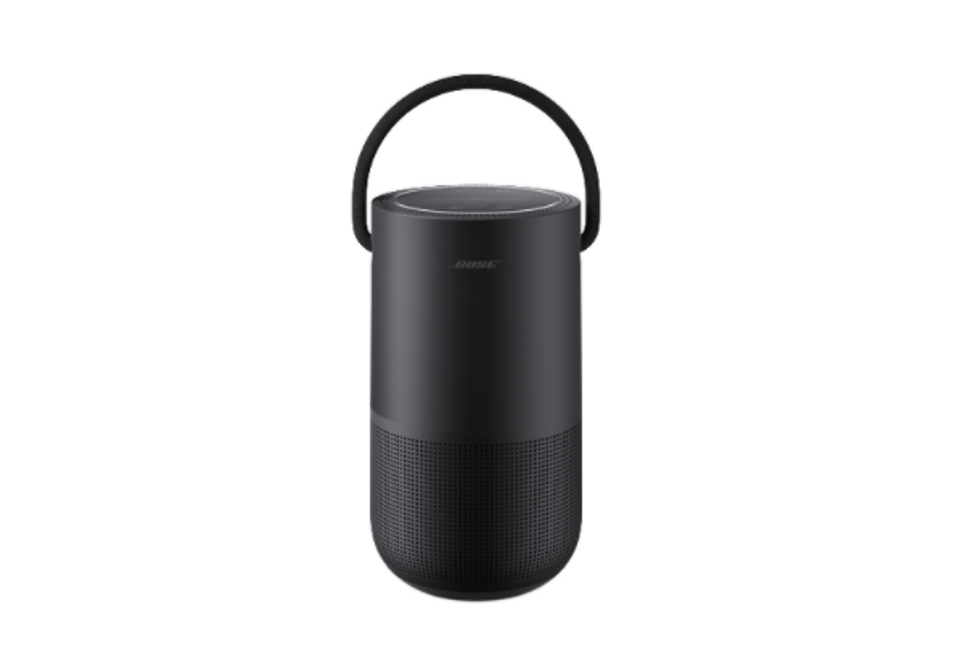 The Bose Portable Smart Speaker is perfect for any outdoor winter picnics you're planning this year Bose
Another option to consider this summer is a smart speaker with a long lasting battery. The one that comes to our minds is the Bose Portable Smart Speaker. It is a Bluetooth speaker with 360° sound, powerful bass, durable water resistance designed and battery life that can last up to 12 hours on a single charge. But besides the long lasting battery, this portable speaker works on either a Wi-Fi or Bluetooth connection and has built-in voice control. It also comes with Google Assistant and Amazon Alexa voice platform built-in as well as Apple AirPlay 2 .
The cost for Bose Potable Smart Speaker is on the high side of the list like Ultimate Ear's Hyperboom and Bang & Olufsen Beosound A1. Bose smart speaker costs $339 and is available on Amazon, Best Buy and the company site.
Sonos Roam – 10 hours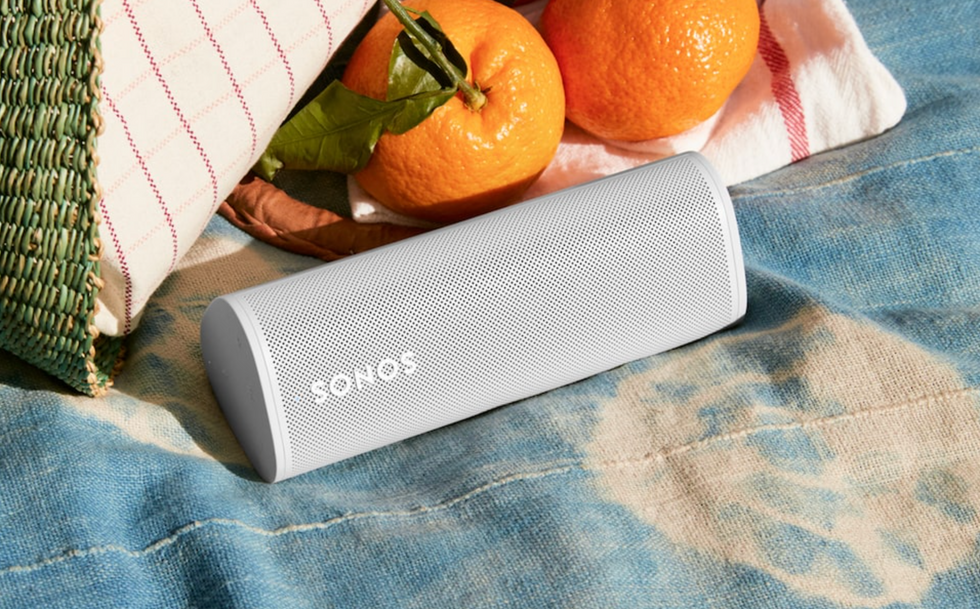 The Sonos Roam has Bluetooth and W-Fi, and costs $169Sonos
Lastly we have the Sonos Roam. This is the newest speaker from Sonos, and while it doesn't have the battery life to rival some others from this list, it comes from a company synonymous with quality audio.

It is also highly portable, weighing just under a pound and featuring USB-C charging, NFC, Wi-Fi and Bluetooth 5. The Sonos Roam acts as a Bluetooth speaker outdoors, then transitions into a Wi-Fi speaker – and part of your Sonos network, if you already have one – indoors.
Check out The GearBrain, our compatibility find engine to find the other Bluetooth Speakers compatible with your smartphone.

How to Find Products in The GearBrain, Our Compatibility Find Engine for Smart Devices www.youtube.com