Like GearBrain on Facebook
Amazon is upgrading two of its Echo Show displays, the Echo Show 5 and Echo Show 8, with pre-orders available now. But the older Amazon Alexa displays are still available, and for a much lower price. All of them work with Amazon's voice assistant and support Alexa features. It's the hardware that really has changed, and with that come some new tools, like augmented reality, that can be better supported with the upgrades.
Here's then how to decide whether to upgrade to the newer devices, or stay with what you have for now.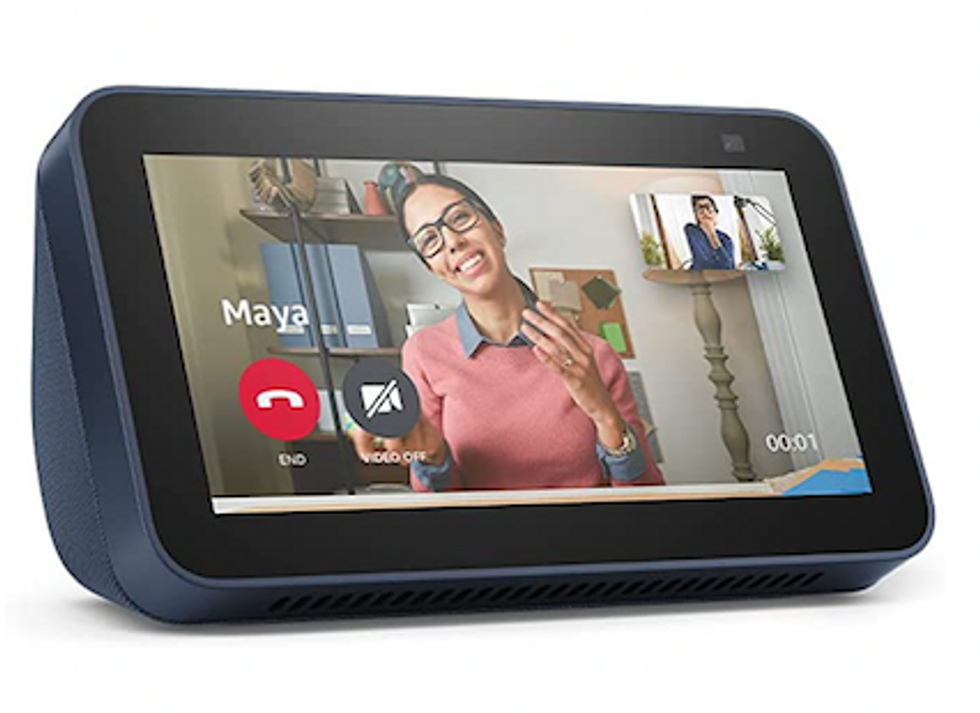 Amazon Echo Show 5 (2nd Gen) has a new camera with double the pixelsAmazon
Echo Show 5

The original Echo Show 5 is a small display, with a 5.5-inch screen. You have a 1.7-inch speaker (which means you're not going to get stereo sound) and a 1 megapixel camera, or imaging sensor. It comes in charcoal, with a list price of $89.99, although with the new announcement Amazon has deeply discounted this device to just $49.99. There's also a 3.5 mm audio jack, and a privacy shutter that can cover the lens and turn off the microphone.
The Echo Show 5 (2nd Gen) still looks basically the same, although you can pick this up in two new colors, a white and deep blue. The biggest change is the camera, which now doubles the pixels to a 2-megapixel sensor. The price also drops a bit to just $84.99.
Here the update may be worth it to someone who wants a slightly better camera. Although the price cut on the Echo Show 5 (1st Gen) may be enough to entice someone to pick up this Alexa display for the first time and try it out before investing more in a newer, more expensive model.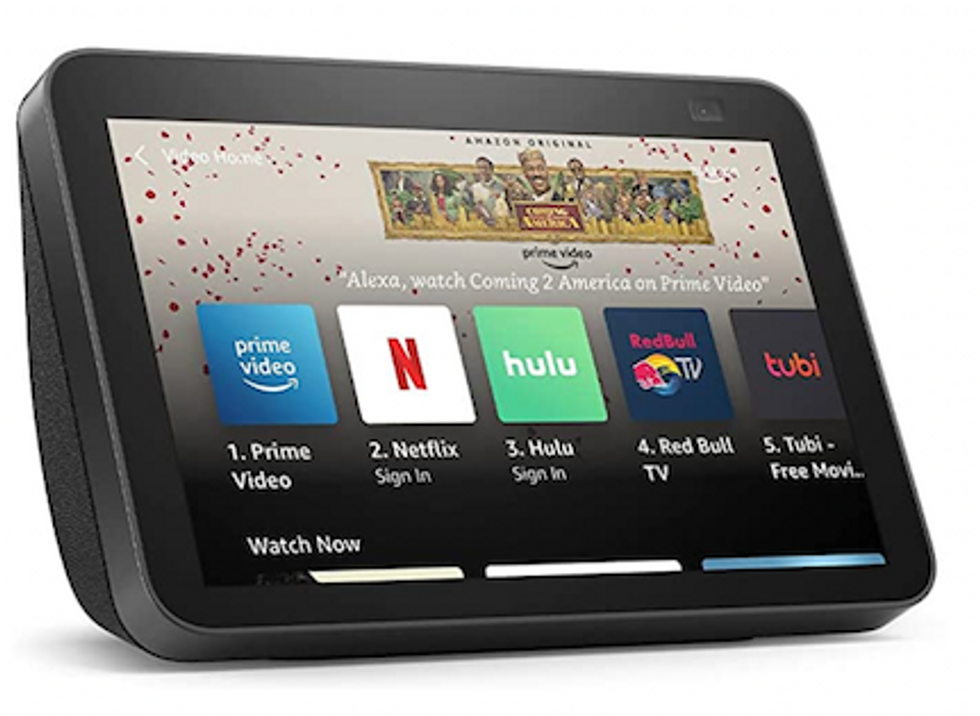 The Amazon Echo Show 8 (2nd Gen) is substantially overhauled going from a 1 megapixel camera to a 16 megapixel camera — for the same priceAmazon
Echo Show 8

It's the Echo Show 8 (2nd Gen) that is getting the most exciting of the new features. The original Echo Show 8 is display with an 8-inch HD screen with a pair of two-inch speakers — meaning you do have stereo sound. There's a 1 megapixel camera, like the original Echo Show 5, and also a privacy shutter as well. You also have a 3.5 mm audio jack on a device that was priced at $129.99, and has also been discounted now by Amazon to just $109.00. And it comes in charcoal and sandstone.
The new Echo Show 8 (2nd Gen) is almost a completely new device. The size and shape remain the same on the display, but the camera has been upgraded substantially, now sporting a 13 megapixel sensor, (like the one on the Echo Show 10) plus a new octa-core processor. And that boost means it can do much more than before.
Key here with the new device are features that include the ability for the camera to digitally zoom and pan, keeping someone in the frame as they move around while talking, for example.
The updated camera will also allow for new augmented reality (AR) features. These will include some for Alexa-supported calls that will let people add animations, both video and audio, to their calls, and the ability to add a new virtual background, like a street scene.
The price also remains the same for the new Echo Show 8 (2nd Gen), at $129.99.
Given the significant camera update on the Echo Show 8 (2nd Gen), along with the new AR features plus zoom and pan capabilities, an upgrade may be worth the investment here. Certainly anyone looking to buy their first Alexa display, and who is eyeing this model of the Echo Show, may be better served by spending the extra $20 to buy the Echo Show 8 (2nd Gen) as well.
Check out The GearBrain, our smart home compatibility find engine to see the other compatible products that work with Google Assistant and Amazon Alexa enabled devices.
How to Add Devices to MyGear in The GearBrain www.youtube.com
Like GearBrain on Facebook