The ever-growing electric hypercar club - already populated by Lotus and Pininfarina - has a new member, in the form of Jaguar.
Maker of the I-Pace electric SUV, Jaguar has revealed an electric concept with 1,000 horsepower, a 0-60 mph time of 2.0 seconds, and a top speed of 200 mph - all from a vehicle which produces a sound track based on that of the company's 1950s Le Mans-winning D-Type race car.
Read More:
But, alas, you can put your check books away. This car's name, the Jaguar Vision Gran Turismo Coupe, should be a bit of a giveaway - it's only available in Gran Turismo Sport for PlayStation 4.
Sorry to be the bringers of bad news, but at least this car could give us some clues about future electric Jaguar sports and supercars - an electric F-Type, perhaps?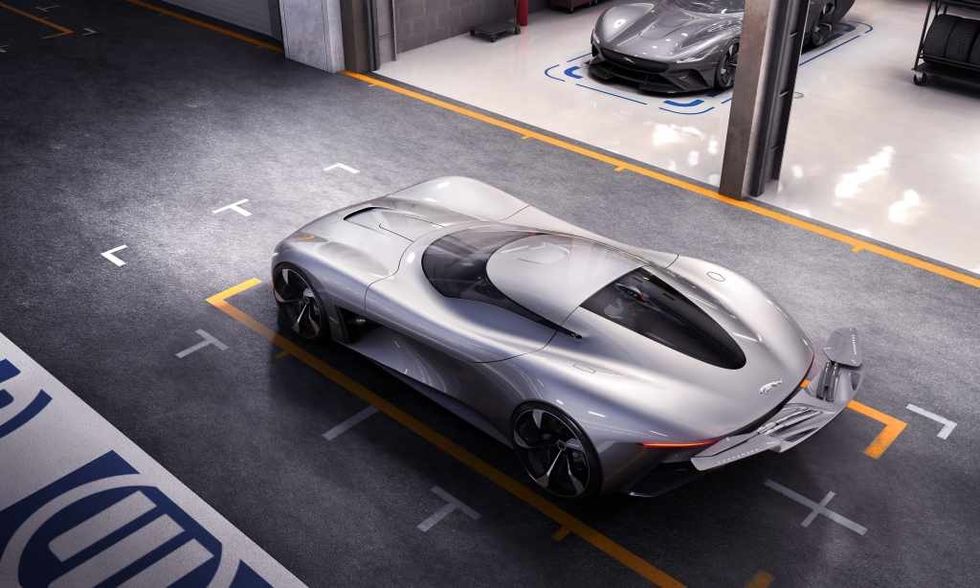 Jaguar
It's also interesting to see how Jaguar created the car's soundtrack. Instead of relying solely on the noise of the motors (as Tesla does), and instead of amplifying that electric whir into something more interesting (as Porsche does with the Taycan), Jaguar put its iconic D-Type 1950s race car in a recording studio.

We're not really sold on electric cars sounding like they're really powered by internal combustion, but in this case Jaguar says it took the D-Type's engine noise and used it to "provide a unique layer, manipulated and woven into a futuristic and distinctive electric soundtrack."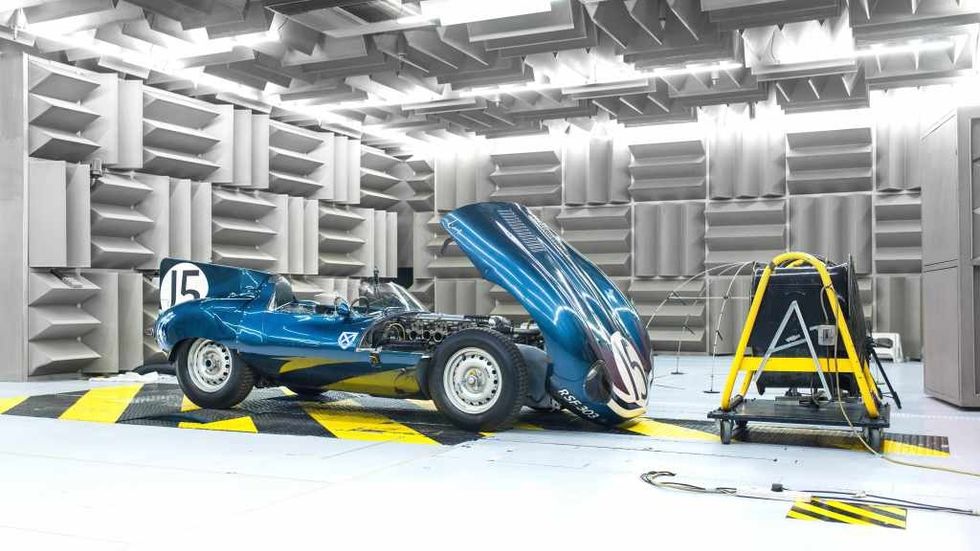 The soundtrack is taken from a 1950s D-TypeJaguar
The car's 1,050 bhp power output comes from two motors on the rear axle driving each wheel, plus a third motor driving the front axle. The car is claimed to be made from carbon fibre and aluminum, but of course it's actually made from pixels, so that bit is even less relevant than the rest of the spec sheet.

Also a stretch of the imagination is the car's claimed 1,400 kg weight, which is something no real electric car could achieve today, given the Jag's performance. There's no word on the car's battery size or range, but we suspect that won't matter in the virtual world.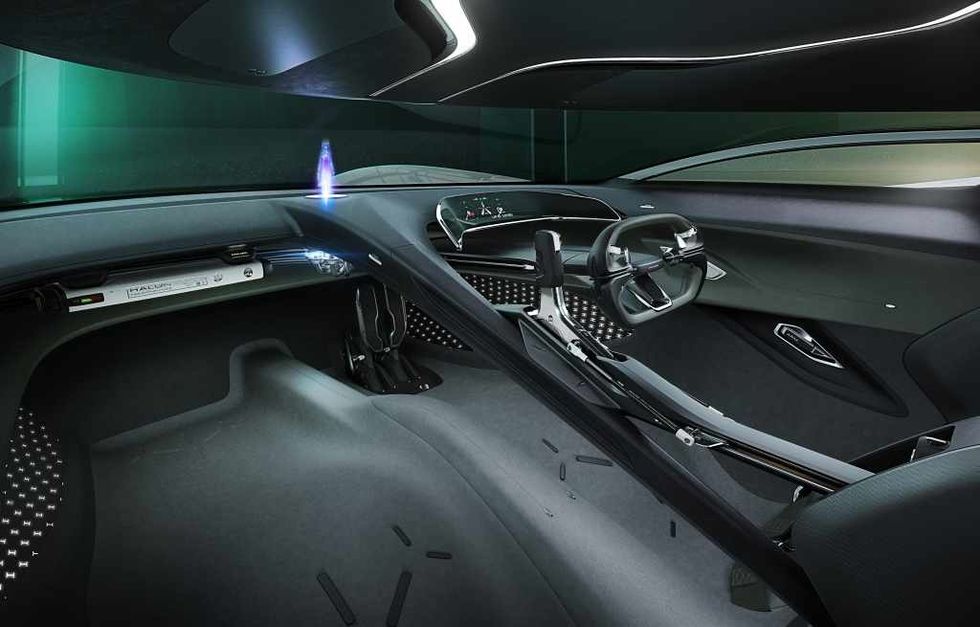 Jaguar
It's easy to dismiss this as vaporware, but Jaguar has already proven itself as a successful electric car maker with its multi-award-winning I-Pace and resto-mod electric E-Type, so perhaps one day we'll see elements of this concept make it into mass production on a future EV.