The evolution of the smart home started in the den. Many consumers started connecting their lights, switches and home theatre systems to one platform for the ultimate viewing experience. These systems were installed by professionals and were costly. Today, you can easily do it yourself if you want and Enclave Audio and Hisense are coming out with a bundle to enhance your home theatre experience in your den, "man cave" or wherever you watch TV or listen to music.

Today, Enclave Audio, manufacturer of immersive wireless audio systems for home entertainment environments and Hisense, provider of high-performance televisions and appliances, today announce limited-time bundle offerings curated to make any customer's home theater dreams come true. Available today, those looking to take their home entertainment experience to the next level can bundle any Hisense premium Laser TV model with the only THX-Certified wireless surround sound system, the Enclave CineHome PRO, and receive a $200 USD gift card.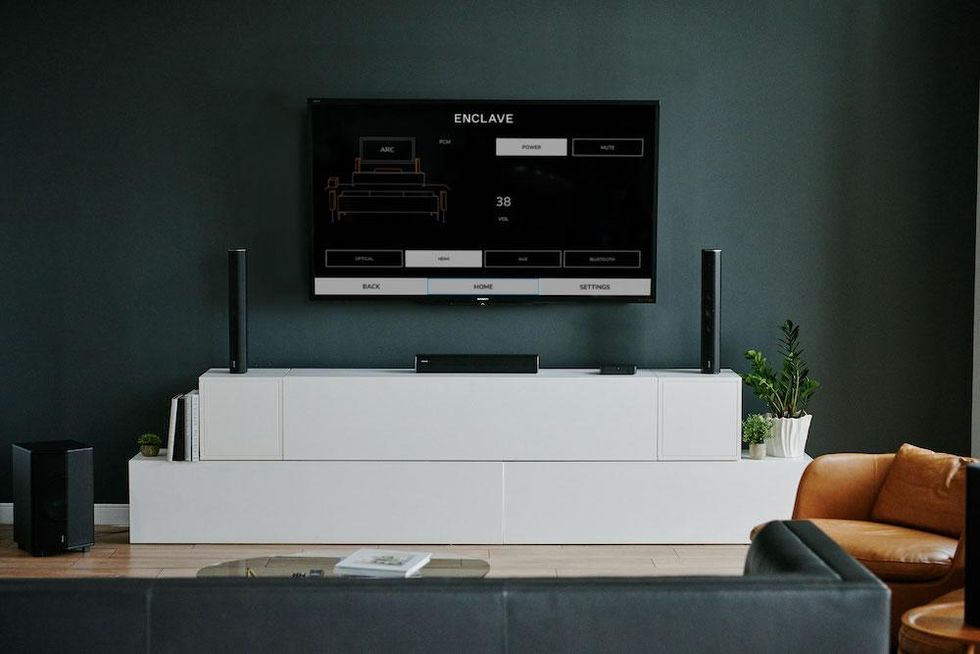 Control your Enclave Audio system from the app or your TV screenEnclave
From Zero to Home Theater
This bundle has been crafted by Enclave Audio and Hisense to give customers a seamless, epic home theater experience with zero of the traditional hassle. When a Hisense Laser TV model is paired with an Enclave Audio CineHome PRO, there's simply no need to spend hours painstakingly running wiring and cabling. No complicated or bulky audio/video receivers to connect and calibrate, just home theater made easy. Hisense removes the guesswork for pairing the screen by offering perfectly paired ambient light rejecting screens that work for a variety of different setups. Enclave Audio makes it easy to get cinema-level surround sound in minutes. The result is a perfectly matched home theater experience whereby customers can have a 100+-inch Laser TV display paired with THX-certified wireless surround sound setup faster than the runtime of their favorite movie.
Clear Picture, Captivating Sound, Cut the Wires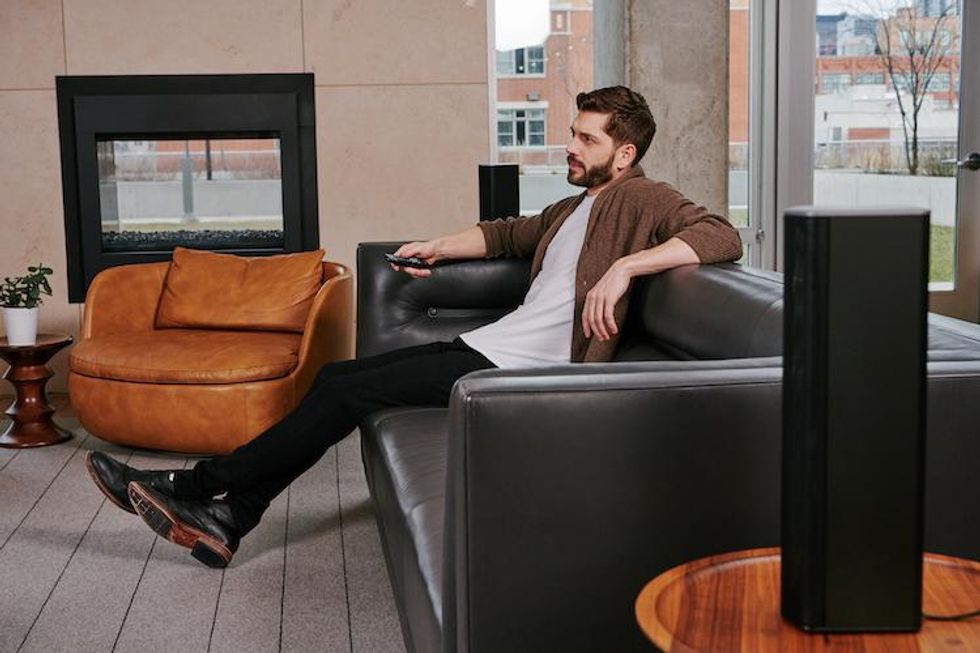 Enclave Audio CineHome Pro system comes with no wires for you to connect to your speakers.Enclave
Hisense's Laser TV displays use various laser light sources along with ambient light rejecting screens to produce a punchy picture and vivid colors in a variety of lighting environments. The varied laser and screen options gives customers the freedom and flexibility to set up their epic home theater experience wherever and however they desire. Add to that the THX-certified CineHome PRO wireless surround sound system and any space is instantly transformed into a home theater capable of producing the immersive, cinematic experience customers are looking for.
When a Hisense Laser TV and CineHome PRO system are bundled together, excessive wiring is taken completely out of the equation. A single cable connects the Hisense Laser TV model to the Enclave Audio CineHub and from there, all Enclave speakers and subwoofers synchronize wirelessly for a latency-free, immersive surround sound experience. Once connected, just download the Enclave App on your Hisense Laser TV and access all your system settings and controls for your CineHome system right on your Laser TV display.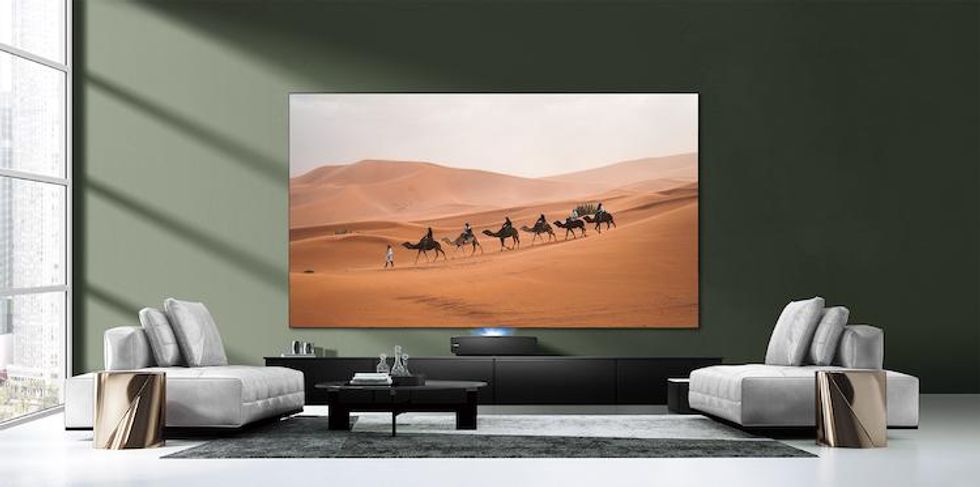 Hisense Laser TVHisense
Build Your Bundle
Enclave Audio and Hisense have partnered to offer limited-time special bundle offerings featuring any of Hisense's latest Laser model offerings with the Enclave CineHome PRO. Users can pair any of the Hisense Laser TV offerings below with an Enclave Audio wireless surround sound system and receive a $200 gift card when the items are purchased together, regardless of bundle price.
Hisense Laser TV options to pair with the Enclave Audio CineHome PRO:
120L9G Laser TV
100L9G Laser TV
120L5G Laser TV
100L5G Laser TV
PX1-PRO Laser Cinema
Where can you get this bundle?
The 'Perfect Picture, Perfect Sound' bundle offerings from Enclave Audio and Hisense are available at select retailers including B&H Photo, BrandsMart, Crutchfield, Electronic Express, Projectorscreen.com, and Walt's TV. Limited-time-only bundles are also available directly from Enclave Audio.
Additional information on the Hisense + Enclave Audio home theater dream come true bundle is available via Enclave Audio here and Hisense here.
Available starting today, through July, this promotion is for a limited time only.
GearBrain has tested both Hisense and Enclave systems. You can check out our reviews here: Hisense and Enclave. Both products are good additions to any smart home's home theatre system. They are easy to install and provide a high-quality viewing and listening experience at an attractive price.
Don't forget to use The GearBrain, our compatibility find engine for smart devices. It's free and easy to use. You can find other smart devices that are compatible with your new Enclave and Hisense Laser TV.
The GearBrain, First Compatibility Find Engine for Smart Devices www.youtube.com