Fender is rolling out three new amps, all under $500, all part of its Mustang series. Two of the amps — both in the GTX series — have an elevated Celestion speaker, along with new effects and presets available. The higher end model, the $499.99 Mustang GTX100, also comes with a 7-button foot switch which will make it easier for players to operate the amp's looper and also move between presets and effects.
The apps are launching at the same time as Fender is pushing out an updated Fender Tone app, a wireless — and free — digital program that the company says is aimed at "tone junkies." The app allows players to now transform their sound in different ways, making music as if they're playing off vintage instruments and gear, for example.
Fender launched Fender Tone in 2017, giving players a way to choose from thousands of presets, even those that made their music mirror closely to sounds created by well-known musicians.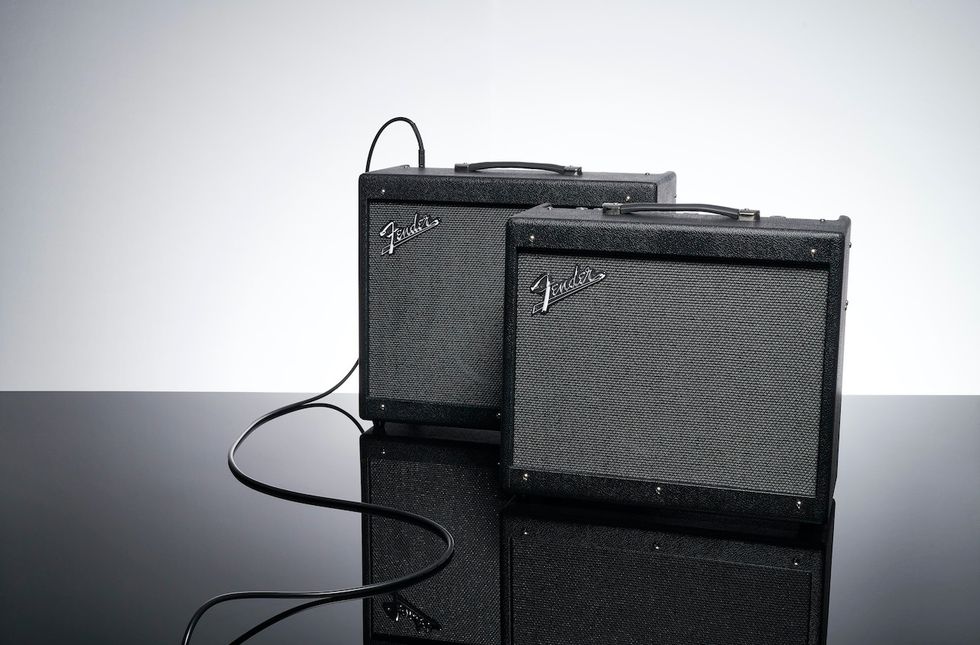 The new GTX amps have 200 new effects availableFender
The main re-design for Fender Tone, notes the company, is around the way the app looks. There are high resolution 3D graphics on display, and the app works on devices hosting the most updated versions of the iOS and Android operating systems.

While Fender Tone 3.0 has always been free, the company has also been offering free versions of one of its subscription apps, Fender Play, which it began offering in late March 2020, just as much of the country began to start working from home. The free offer, according to Fender's site, is still available through the end of this week, by April 20, 2020.
Within the new Fender Tone 3.0 app, however, there are a lot of features fairly seasoned musicians will be able to use. These include 39 different amp types, and 73 effect models that players can tap into from not only mobile devices, but also Mac and PC computers. And the app will connect to Fender's new amps via Bluetooth.
The three new speakers, the Mustang LT50 for $249.99, the Mustang GTX50 for $349.99, and the Mustang GTX100 for $499.99, are all available on Fender's site and also in retail stores.
Fender Play – Instructional, Learn to Play Guitar Lesson Platform for Beginners – 6 Month Prepaid Gift Card