Like GearBrain on Facebook
We aren't expecting to see the new iPhone 12 until at least September - assuming the coronavirus situation doesn't get any worse - and yet, the rumor mill is already alive and well.
Just five months after the launch of the iPhone 11 and 11 Pro, it is already time to start talking about the iPhone 12 (or will it be called the iPhone 11S?) and its iOS 14 operating system.
Read More:
We are also hearing more information on a regular basis about Apple's so-called AirTag, a small tracking device expected to launch this fall and be a major competitor to Tile.
This week Mac Otakara, a Japanese Apple gossip site with a reliable track record for leaks and speculation, claimed the iPhone 12 will support an ultra-short range wireless LAN standard called IEEE 802.11ay, using the 60 GHz band.
What this all means is the new iPhone could have a powerful, short-range Wi-Fi system for communicating with nearby devices far quicker than with normal, long-range Wi-Fi. This could be to transfer large files via AirDrop in a split-second, or even to stream data to the AR and VR headsets Apple is believed to be working on.
Citing sources familiar with the iPhone 12, Mac Otakara also suggests the new wireless technology could be used for a wide range of applications, such as talking to wearables like the Apple Watch, or a car, or to act as a means of personal authentication.
A successor to the older 802.11ad technology, the new 802.11ay system promises a quadrupling of bandwidth for data transfer between two nearby devices. It was reported back in 2018 that Apple planned to use the technology to run an untethered augmented or virtual reality headset, feeding it with data from a smartphone or computer.
This week also saw an early leak of iOS 14, the next major update for Apple's iPhone and iPad operating system, which is expected to be announced at its annual WWDC event in June, before being released to the public in the fall, alongside new iPhones.
When you swipe the app down, screen goes darker and it shows the lock above it, it locks and unlocks as you swipe down. Don't know exactly what it will do, but I guess this might pin the app on the multitasking screen pic.twitter.com/5BhpoWd0k3
— Ben Geskin (@BenGeskin) February 23, 2020
A video posted to Twitter by Ben Geskin, above, shows an iPhone with the same app multitasking system as current iPads, suggesting a design change is on the way. A lock icon spotted in the video appears to show a system for locking apps to the multitasking page, meaning they can't be accidentally closed when swiping to force-close other apps. However, that remains an educated guess for now. Geskin says the new layout is called Grid Switcher, and it comes from an internal build of iOS 14, not a third-party modification made outside of Apple.
Finally, we also learnt this week - also via Mac Otakara - that Apple's upcoming 'AirTag' device trackers will be "completely waterproof" and feature a magnetic charging system borrowed from the Apple Watch. Rumored for months now, these small trackers are said to be a rival to Tile, and are designed to be stuck to non-smart items (like bags or wallets) and can be tracked from your iPhone or other Apple device if ever lost.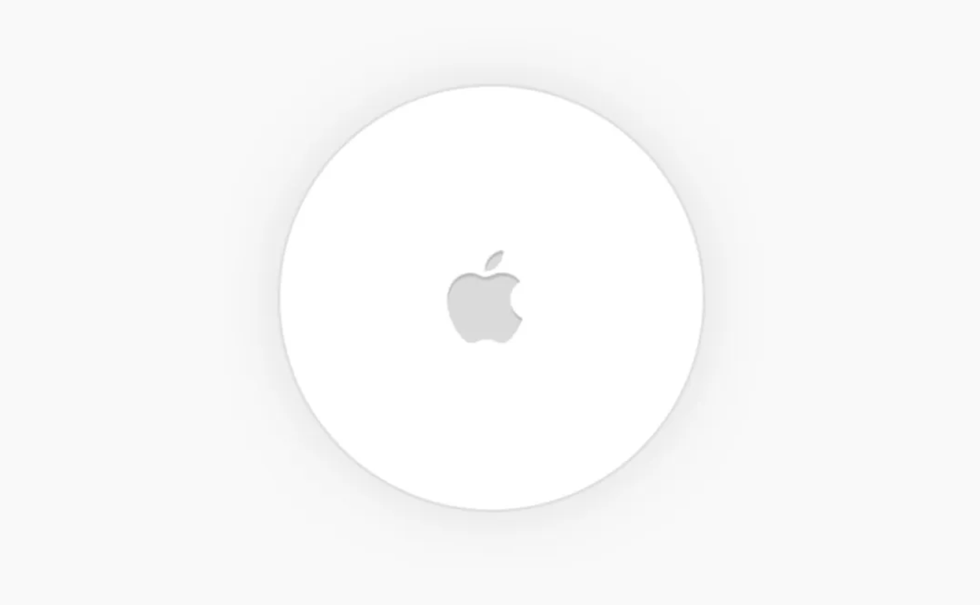 Apple is expected to announce a Tile rival called AirTag9to5Mac
It is likely that these tags will be announced alongside the 2020 iPhone this September.

Before that, Apple is expected to announce a new $400 handset called the iPhone 9 at a media event on March 31, along with an update to the iPad Pro. However, this launch may be delayed due to ongoing manufacturing issues in China as a result of coronavirus.
From Your Site Articles
Related Articles Around the Web
Like GearBrain on Facebook