Like GearBrain on Facebook
We're forever told that to get enough sleep, we should try and go to bed at the same time every night and wake up around the same time every morning.
But wearable technology company Fitbit wants to take a more dynamic approach to sleep and rest. A new software update for the Fitbit Charge 4 includes a feature called 'smart wake'.
Read More:
The system uses pre-existing sleep tracking technology to work out when in the morning you will feel most rested. That way, the Fitbit's alarm will adjust automatically, only waking you up when it thinks you have had enough sleep.

Of course, not everyone will be able to make use of this. If you have to start work or be in the office at a set time every day, then you need to work on getting to sleep on time. But if your mornings can be flexible, Fitbit's smart wake feature could help you get enough rest, then have more energy when the alarm eventually wakes you up.
Also new for the Fitbit Charge 4 is a dynamic GPS system. This works by using your smartphone's GPS signal when it is within Bluetooth range, then switching to the Fitbit's own GPS when it isn't. That way, the battery-hogging GPS is only used when you leave your phone at home and head out for a run or bike ride, then it switches off when your phone is back within reach.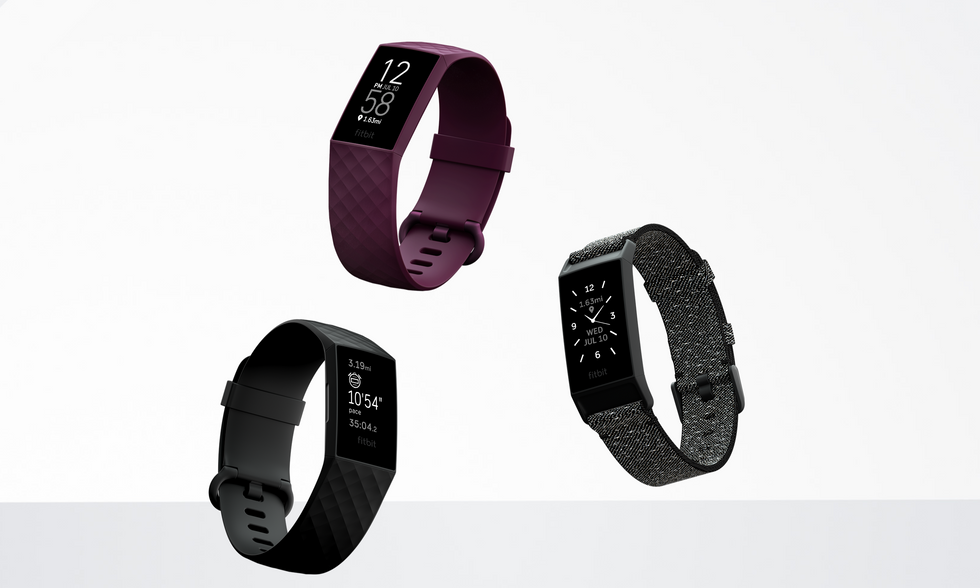 The Charge 4's new dynamic GPS mode is designed to save battery lifeFitbit
Given the Charge 4's battery is only rated for five hours with constant GPS use, this new dynamic system could help extend that significantly.

We are expecting a lot of change at Fitbit in the next few months, as Google looks to complete its $2.1 billion acquisition of the fitness company, which was announced in December 2019.
The move might well see Google launch its own fitness trackers, and potentially even a smartwatch, for the first time. The deal is still pending regulatory approval, but is expected to close before the end of 2020.
the fitness tracker buying guide video - GearBrain www.youtube.com
Fitbit Charge 4 Fitness Tracker, for Him and Her Kit Black and Rosewood
From Your Site Articles
Related Articles Around the Web
Like GearBrain on Facebook