Wearable technology was recently named the top fitness trend to look out for in 2020, and with new products expected from Apple, Samsung, Google, Fitbit and many others, we've no reason to disagree.
These devices - which include smartwatches and dedicated fitness trackers - have got ever smarter over the years, and now claim to offer genuinely useful health data, and even warn you about symptoms of illness and heart disease.
Read More:
This trend will surely continue through 2020 and beyond. And while that is certainly exciting, it makes it tricky to know when to buy your first fitness wearable, or when to upgrade from the one you already own.
A golden rule at this time of year is to keep an eye on the CES technology show in January. Smaller wearable companies like Withings and Garmin might announce new products there, which will go on sale later in 2020. An announcement at CES means two things - first, that a new wearable is on the way, and second, the launch of the new product means its predecessor will receive a price cut, potentially putting it into your budget.
With that in mind, here's a quick guide to what to expect in 2020, and whether you should be looking to upgrade now, save your money a few more months, or hold out until 2021.
Apple Watch Series 6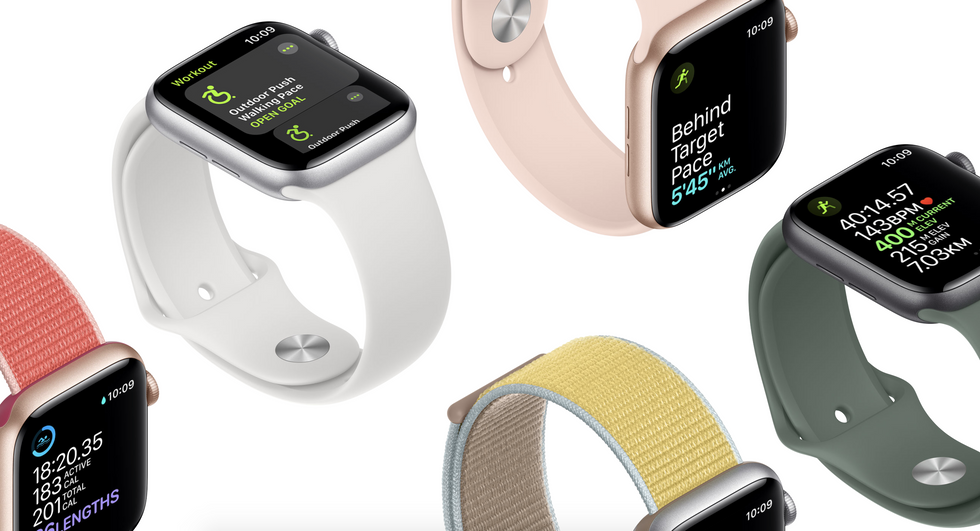 The Watch Series 6 will likely arrive in September 2020Apple
The wearable market is less predictable than the smartphone market, but there are at least of couple of annual product launches you can set your smartwatch by. The most reliable is the new Apple Watch, which always arrives alongside the latest iPhone at a launch event in September.

That's a long time to wait if you're in the market now for a new smartwatch or fitness wearable, so there's lots to consider. For starters, the older Watch Series 3 is now priced at just $199, making it an absolute bargain. You could buy that now, then wait nine months and see what the Series 6 has to offer.
Apple Watch Series 5 (GPS, 44mm) - Space Gray Aluminum Case with Black Sport Band
Alternatively, the Series 4 at $399 is also a very good buy, as it packs everything the new Series 5 has to offer, apart from an always-on display and a compass. If these aren't must-have features, then the 4, with its ECG app, fall detection and more, could be right for you.

Or you could wait for the Series 6. It's too early to say what this might feature, but the rumor mill has suggested glucose monitoring could be on its way. For us, we reckon buying a cheaper model now makes most sense, then decide on an upgrade in September.
In short - the Series 3 and 4 are well worth buying right now. If you already own one, wait until September for the Series 6.
Samsung Galaxy Watch Active 3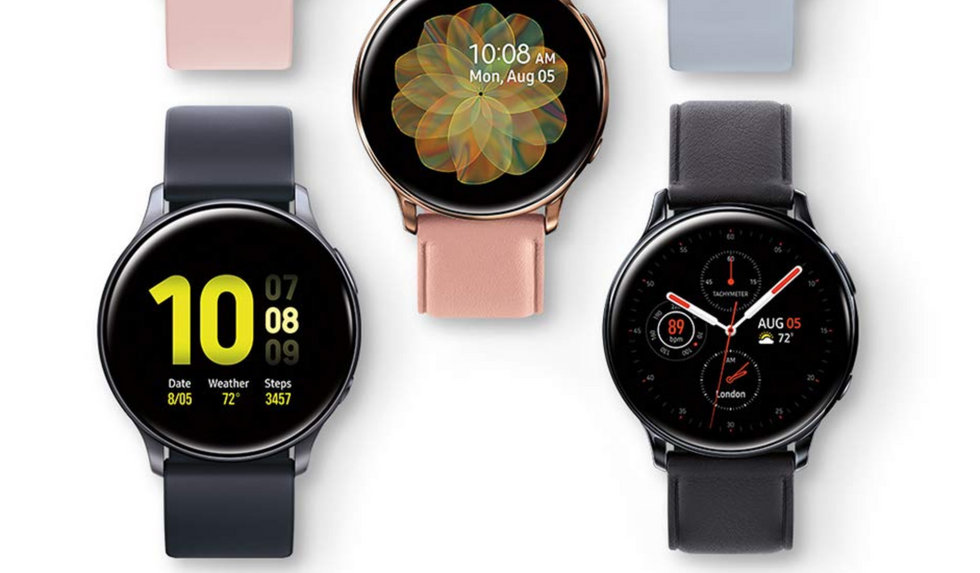 The Watch Active 2 could be replaced in early 2020Samsung
Samsung launched its Galaxy Watch Active 2 alongside the Galaxy S10 smartphone in February 2019. It has a great design, runs the company's Tizen operating system, and (unlike the iPhone-only Apple Watch) works with both iOS and Android smartphones.

The Samsung smartwatch also has an ECG feature, just like the Watch Series 4 and 5, and is controlled using a clever touch-sensitive bezel.
Samsung Galaxy Watch Active2 W/ Enhanced Sleep Tracking Analysis, Auto Workout Tracking, and Pace Coaching (40mm), Aqua Black - US Version with Warranty
At around $250, the Samsung significantly undercuts the current Apple Watch, and we think it represents great value for money. Our only concern is how it is almost a year old now, and could well be replaced by a Watch Active 3 in the first quarter of 2020. Anyone interested in buying a Samsung smartwatch should wait until after the inevitable Galaxy S11 launch in February or March before getting their credit card out.

That way, you can either buy the latest and greatest, or pick up the Active 2 at a discounted price. If the Active 3 hasn't launched by the summer, we'd say you are good to buy the Active 2.
In short - wait until after the Galaxy S11 launches to see if there is a Galaxy Watch Active 3. If not, then buy the Active 2.
Withings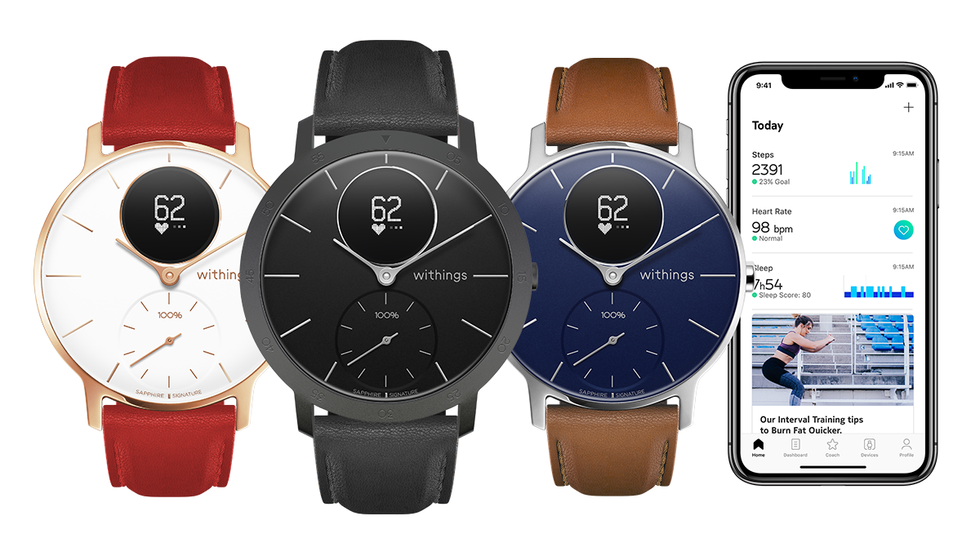 Withings sells a good range of hybrid watches, but its ECG watch has been delayed for most of 2019Withings
French fitness tech company Withings offers a wide range of hybrid smartwatches with health and fitness features. There's the entry-level $70 Move, which is little more than an activity tracker that looks like a watch, then there is the Steel range, which includes a heart rate monitor and, in the case of the most expensive versions, a seriously classy design. We're big fans.

But one Withings watch which has a question mark over it is the Move ECG. Announced back at CES in January 2019, this was supposed to be a budget hybrid watch with an ECG reader, just like the Apple Watch Series 4 and 5. However, while the Move ECG went on sale in Europe in the summer, it is still waiting for regulatory approval in the US, so can't yet be sold there.
Withings Steel HR Hybrid Smartwatch - Activity, Sleep, Fitness and Heart Rate Tracker with Connected GPS
We hope this problem can be overcome quickly, but for now it means we suggest readers interested in a Withings watch look at the $180 Steel HR or $200 Steel HR Sport.

The latter is still relatively new, so shouldn't be replaced just yet. We think both models of Steel HR are worth your attention now, but will also make for good purchases in 2020.
Withings also sells the Pulse HR fitness tracker, but we reckon Fitbit is a better option for that kind of device.
In short - most Withings watches can be bought right now, but you might want to wait until after CES in January.
Google and Fitbit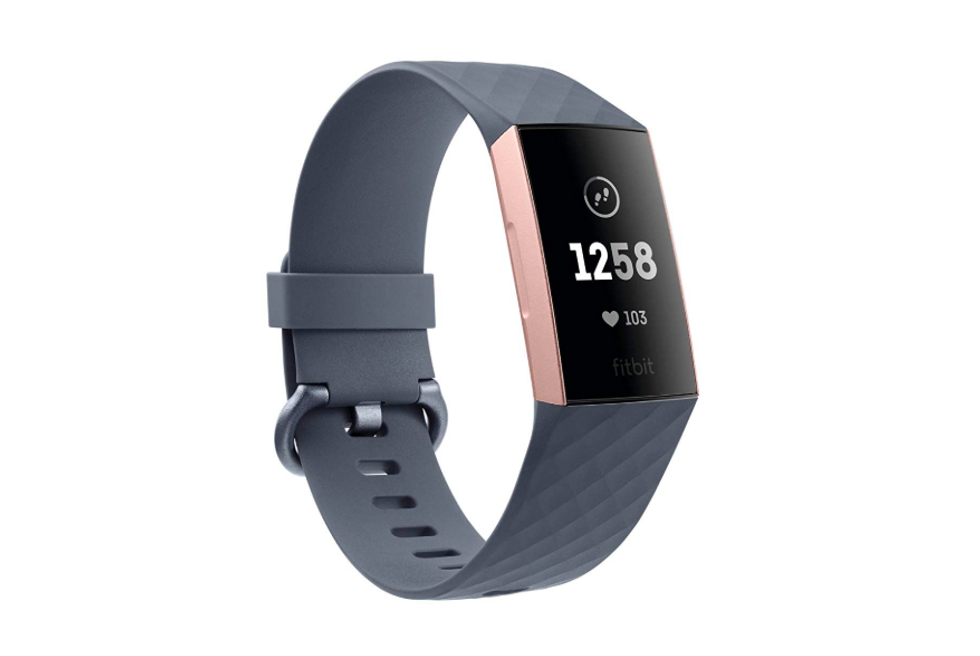 The Fitbit Charge 3 is a top-notch fitness tracker, but the brand's future looks shaky after Google acquisition Fitbit
This year Google announced it would be acquiring Fitbit for $2.1 billion. What this means for the future of both companies is anyone's guess at this stage, but we reckon it means new Google-made wearables will arrive towards the end of 2020.

Google has been rumored to be working on its first smartwatch, dubbed the Pixel Watch, for two years now, but the product is yet to launch. We suspect the Fitbit purchase will delay this for much of 2020, so for the next few months we think you are safe to ignore the prospect of a Google watch.
Instead, Fitbit's range of excellent fitness trackers and smartwatches remain on sale. Of these, the Charge 3 gets our vote, thanks to its heart rate tracker, waterproofing, six-day battery life and small display for showing the time, exercise data, and phone notifications. All Fitbit products work with both iPhones and Android handsets.
The Charge 3 arrived in October 2018, and because there was no Charge 4 announced in 2019, we reckon you are safe to buy the former until at least the fall of 2020. Having said that, and as we mentioned at the start of this article, you might want to keep an eye on the CES technology show in January first, just to make sure no new Fitbit products catch your eye.
In short - Buying a Fitbit now makes a lot of sense, but where the company will go under Google's control in 2020 and beyond is a complete unknown.