The update to iOS 14 left many iPhone users, from the older iPhone X to the iPhone XR, with a truly irritating flaw — a several-second texting lag or delay in iMessage where typing isn't registered, and it looks like the keyboard isn't working at all. After about three to four seconds, everything typed does suddenly jump in, but the delay isn't ideal as it for those who are fast typists often feel they're typing blind.
Even the most recent update, iOS 14.2, doesn't seem to solve the problem either. However, there is a simple way to fix the iMessage lag. For some, though, the solution may be something people may not want to adopt.
The fix involves resetting the keyboard dictionary on the iPhone — and that means erasing some personal spellings, key words that you use often, and spell in a certain way, that iOS has learned to adopt for you so they pop in as you start to type them. That could include spellings of names of people you type often, or even acronyms. You'll have to decide if the lag is bearable — or so annoying you're willing to have to fully type these words, until iOS re-learns them. Or, you could just wait until Apple fixes the problem.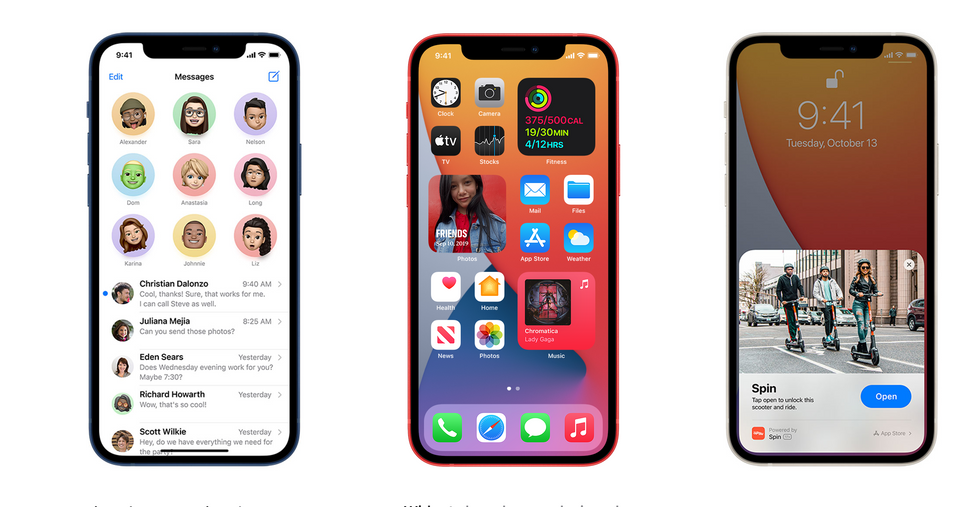 The update to iOS 14 launched new features, and a typing lag as well Apple
If you've decided you want to fix the texting delay, here are the five steps that can reset the keyboard and erase that pause in seconds:

• On your iPhone, click on "Settings"
• Next, go down to the third collection of options, and click on "General"
• Now, scroll almost to the bottom and click on "Reset" (and don't worry — this won't reset your iPhone)
• At this stage, you'll click on "Reset Keyboard Dictionary"
• Finally, you'll be prompted to enter your passcode, and after you do, a pop-up will appear warning you that you will delete all of the custom words that the keyboard has learned, returning the keyboard to "factory defaults." Here, you want to click "Reset Dictionary."
And that's it. You won't get a pop-up alerting you that the reset has happened. Instead, go back to iMessage and start typing. You will find the lag gone.
Introduction of The GearBrain, The First Compatibility Find Engine for Smart Devices www.youtube.com
Influence Series Case Designed for iPhone 12/12 Pro, Patented Rotated Mute Switch, 15ft Drop Proof, Compatible with MagSafe, Crux Accessories Attachment System, by Catalyst - Stealth Black