Like GearBrain on Facebook
Even the most enthusiastic gourmands sometimes want day off from toasting and roasting. But ordering in, or hitting the drive-thru thing, doesn't always cut it, especially for someone who's used to homemade cooking. Why not rely on modern gadgets that can be your sous-chef of sorts? It's a lot simpler and a whole lot smarter.
These helpful and handy items are perfect for today's modern kitchen, taking some of the pressure off when you're too busy or getting bored with the same old stuff.
Meater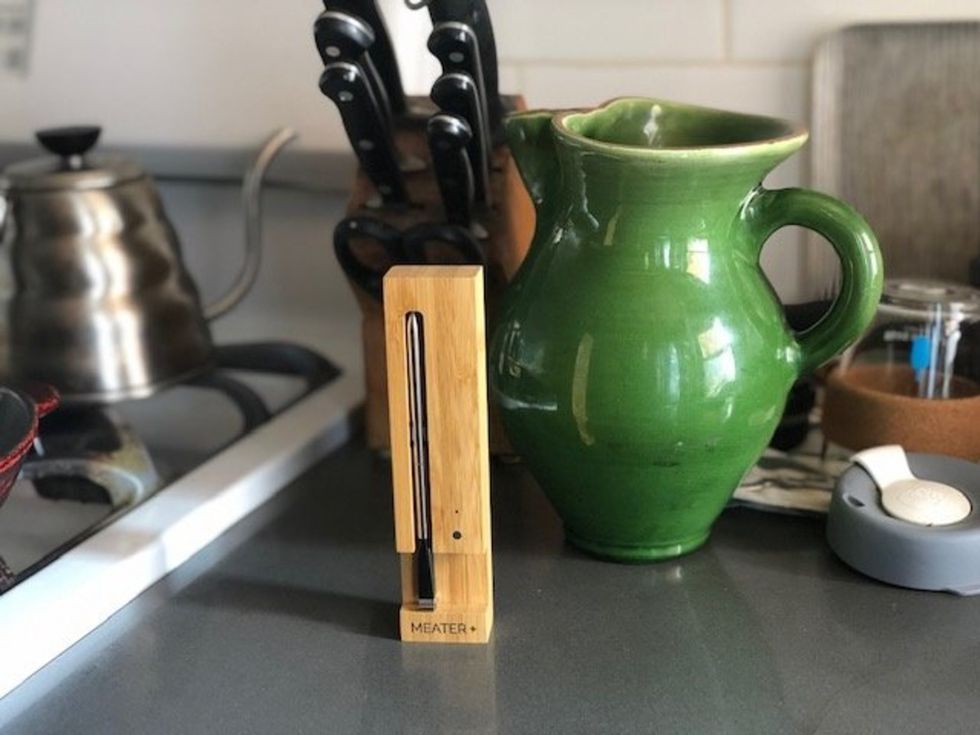 The Meater+ promises to cook your steak, chicken or any meat perfectly each time
GearBrain
Never worry about over- or undercooked meat again when Meater, a $69 wireless smart meat thermometer, which can turn into your go-to gadget for getting your meal just right every time. Connect via Bluetooth or over your home's Wi-Fi, and monitor your meat via the app on your smartphone (iOS and Android). The app helps you pick settings depending on the type of protein your preparing — be it beef, poultry, pork, even fish. You can also control Meater via Alexa too. The $99 Meater+ extends that range (165 feet vs. 33 feet), and the $269 Meater Block, now available at $199 for pre-order, holds four gadgets, so you can fix up a feast. GearBrain reviewed Meater+, finding it easy to use and well-designed.
Samsung Family Hub Refrigerator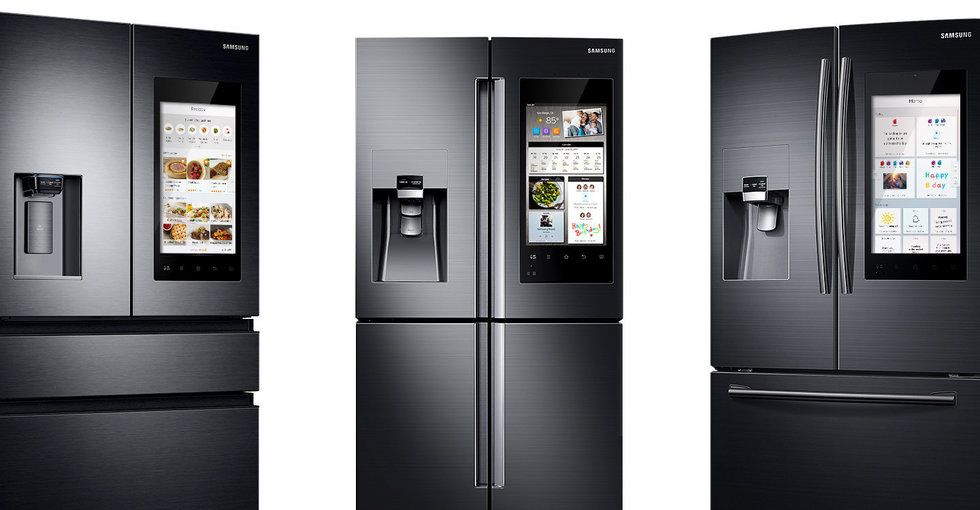 Stream songs, shop for food and keep schedules up to date with the Samsung Family Hub refrigerator
Samsung
Once you learn about Samsung Family Hub Refrigerator, your no-frills fridge will fall flat. This ultra-modern piece of machinery starts at $2,799, and is so advanced, it can help you shop for food, keep the family schedule up to date, even see who's at the front door — all you need to do is conveniently connect to the refrigerator. You can also stream songs, look up recipes, and send messages from the fridge — and Samsung has even set up a little dating app through its refrigerator too. When you connect via the SmartThings app, you can control other devices in your smart home too.
Smarter iKettle 3rd Generation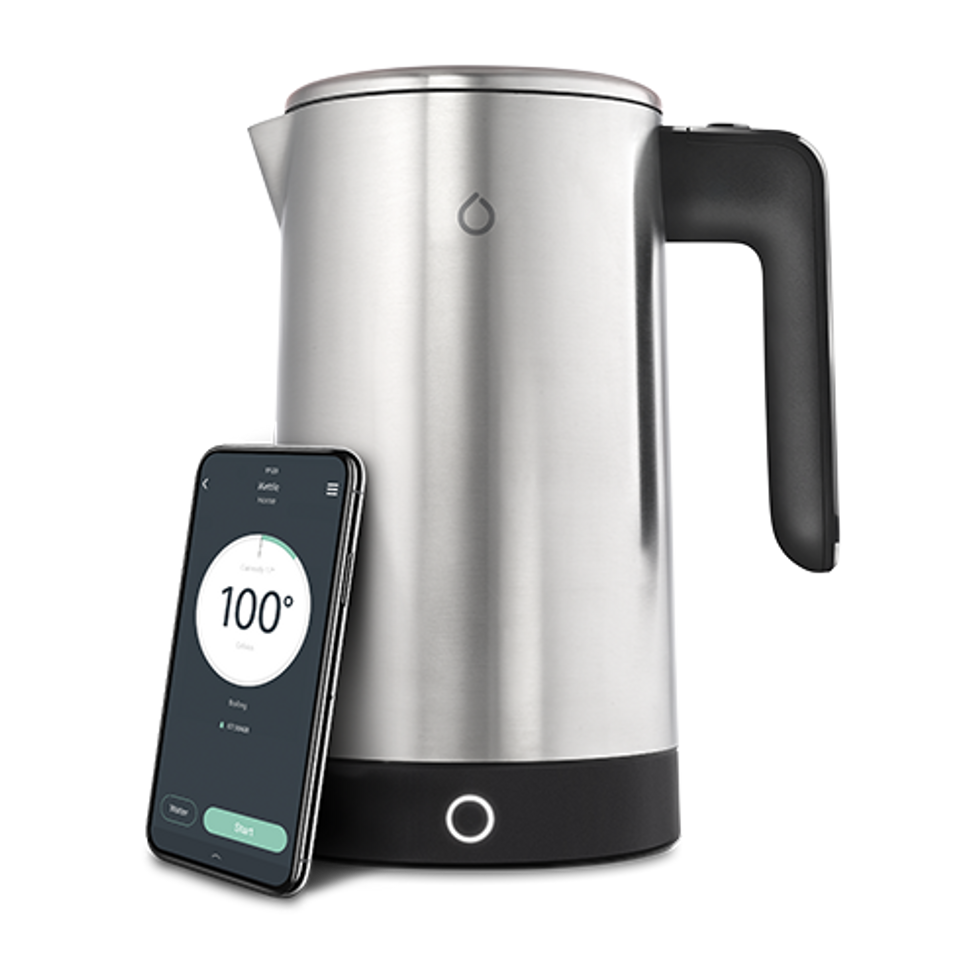 The Smarter kettle works with Alexa or Google Assistant
Smarter
Wake up to something warm and welcoming when you turn in your traditional kettle for the $130 Smarter iKettle. A sleek design is only one way this kettle kicks your current one to the curb, as you can control its features through an app or through integration with Alexa or Google Assistant. Set up your smartphone to turn on the kettle or pre-select a turn-on time so your beverage is ready before breakfast. Keep your drink warm, turn off the machine, and more.
Whirlpool Smart Countertop Oven from WLabs

The Whirlpool smart countertop oven knows the food you have placed inside
Whirlpool
For countertop cooking without any questions, Whirlpool's Smart Countertop Oven from WLabs is a futuristic feast. Compact and connected, the oven includes built-in identification technology that knows what food is placed inside, cooking it to completion. With a touch-screen surface, status notifications sent to your smartphone app, and 11 cooking modes to make every dish delicious, this no-brainer appliance will allow you to relax as Whirlpool whips something up for supper. You can even use voice activation to tell your Google Assistant or Alexa to get dinner started. They're only building 2,000 of these $799 ovens, which are currently in pre-order.
 LG InstaView ThinQ Refrigerator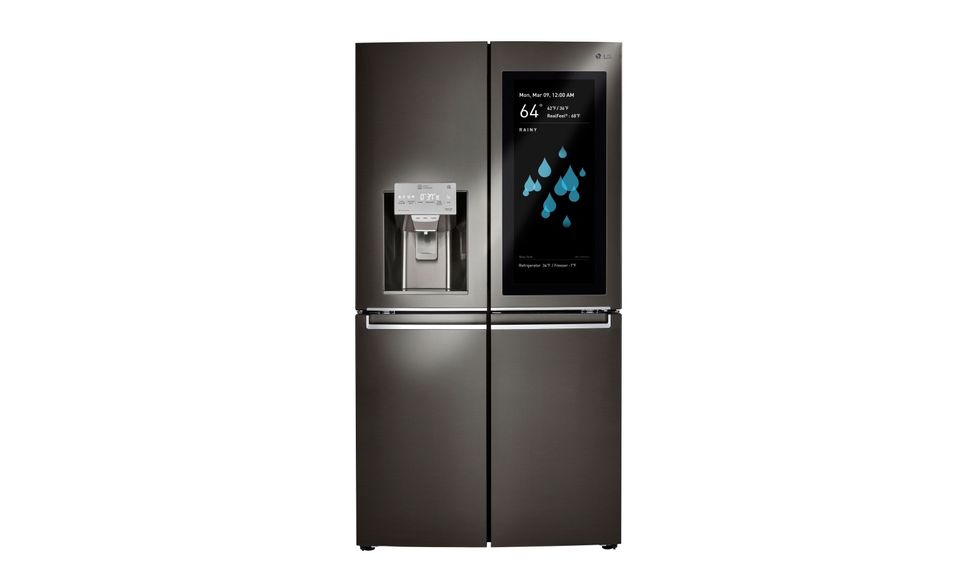 Check what's inside the LG InstaView ThinQ refrigerator through an app
LG
Coming soon, the LG InstaView ThinQ Refrigerator has Amazon and Alexa built right in, letting you play music, check the weather, upload pics, and more, through voice commands. When you are out and about, you can even check what's in the fridge from your app, so you can shop without question or confusion, and you can maintain shopping lists and go through your to-dos.
GE Smart Countertop Microwave Oven with Scan-To-Cook Technology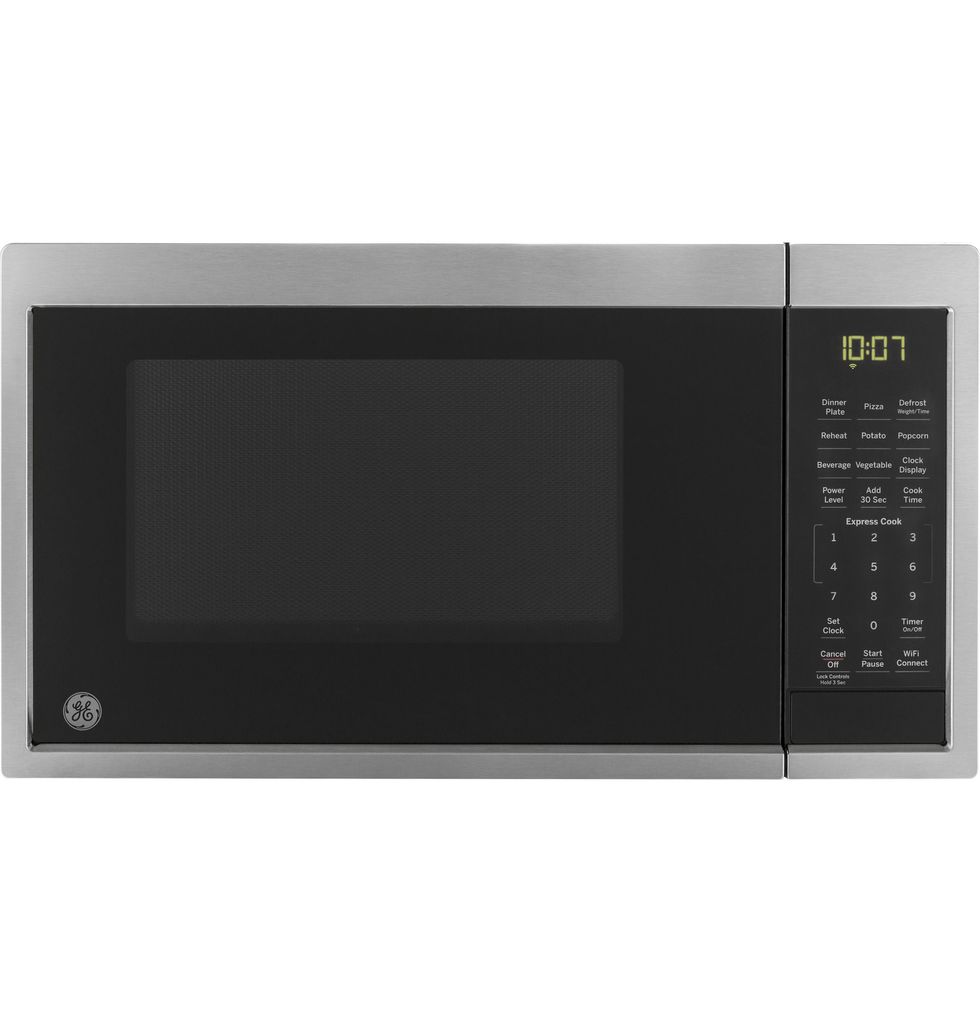 Scan a barcode and the GE Smart Countertop Microwave Oven will cook it correctly
GE
Just when you thought microwave cooking couldn't get any simpler, the $144 GE Smart Countertop Microwave Oven with Scan-To-Cook Technology lets you scan the item's bar code and GE will get it right. Pair with Alexa and talk your way through warming up a snack. With a Wi-Fi connection, the microwave, which GE launched in 2018, will alert you when the food's ready, allow you to set and stop, and more. Food is ready in no time, even when you cook it remotely.
Anova Precision Cooker BT/WIFI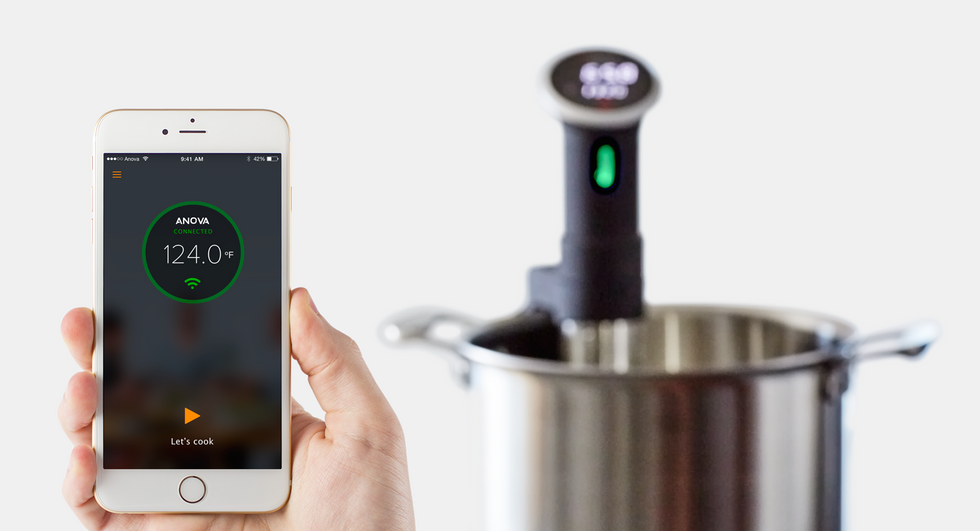 The Anova sous vide device lets you cook through a smartphone app in water
Anova
A nifty cooking instrument paired with your smartphone will create sumptuous meals that hit the spot the smart way. The $159 Anova uses a cooking technique called sous vide that creates a cooking environment by bathing your foot in water. Pair with Bluetooth or Wi-Fi, clamp onto any pot, and use the app to aid you in the process. Pick a ready-to-go recipe from the app if you desire, set the instrument to get started, and let the food cook while you sit back or do something else around the house. It'll alert you when the cooking is done and you can sit down to a meal that you barely had to make. GearBrain recently reviewed the Anova Nano as well.
Check out The GearBrain, our smart home compatibility checker to see the other compatible products that work with Google Home and Home Mini, Amazon Alexa enabled devices and Samsung SmartThings.
Like GearBrain on Facebook