Whiskey drinkers take note: an ice press that can melt a clear sphere of ice is on its way thanks to Forge Clear Ice — and it'll even brand your initials into the surface.
The press is designed for the countertop, a tall apparatus that essentially melts an ice block into the molded shape. The branding tool, which we saw at play at CES 2019, comes with it and can be personalized into any logo of your choosing.
The at-home custom drink space is clearly growing. Tale PepsiCo's recent purchase of SodaStream for $3.2 billion, the company that lets you make your own carbonated beverages in your kitchen. That deal is expected to close this month.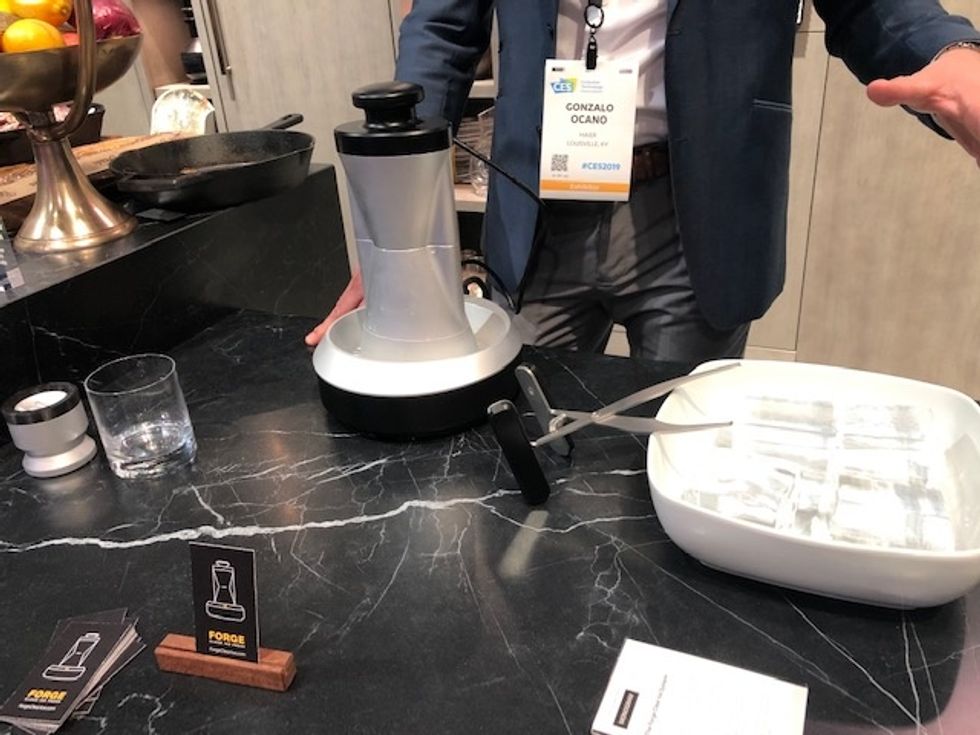 The Forge Ice Press is a new product out of GE Appliances' FirstBuildGearBrain
Now brands are moving into custom alcoholic beverages, and ways to kit out a home bar and make it your own. Whether that's brewing your own batch of beer at home, or stamping your monogram on a block of ice, home mixologists will have a whole new set of toys to play with this year.
The device comes from FirstBuild, a community of makers that's backed by GE Appliances, so you know there's some solid tinkering behind the product. Companies that have come out of the incubator include Paragon, an induction cooker, and Opal, a flake ice maker. (Sense a theme?)
This kind of high-end drink accessory, of course, isn't cheap. Forge Clear Ice is expected to ship in the spring of 2019 and at a price of around $1,000. Getting clear ice is, of course is a problem — your ice maker in the freezer is not going to create anything this picture perfect.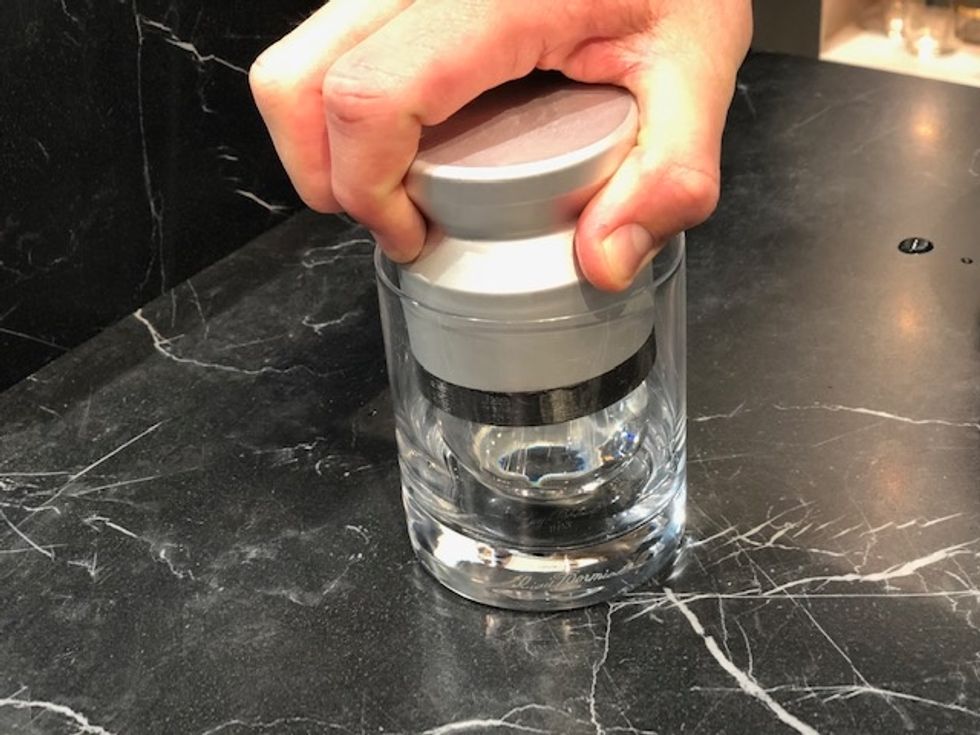 You get a custom brand with the press to add your own logo or monogramGearBrain
Forge has that taken care of as well, with a clear ice maker coming out in late 2019. The ice maker and press will be packaged together for a price of $1,500.
With the press coming out first, you'll have to source your own clear ice while you wait. With a perfect option as beautiful as the one Forge Clear Ice can produce, that may be worth the research.
GearBrain: Watch GE's Forge Clear Ice press perfect spheres in just seconds youtu.be