If you and your friends are bored this Halloween, try out some scary augmented reality apps to raise the tension and send shivers up your spine. A good one to download is "Ghost Snap" — an augmented reality mobile app for Android devices that lets a ghost haunt you on screen.
Augmented reality apps don't require virtual reality glasses. All you need is your smartphone, in this case an Android-based device, and access to the app store for your operating system. For Android, that's Google Play.
To start Ghost Snap, you'll first download the app. Once on your smartphone, the app will ask you for permissions, of course. Then, the main screen will pop up. The interface is pretty basic — there are options to start, for directions, to rate, to view credits and to exit.
However, the app does turn your flash on automatically — don't let this alarm you already. Your surroundings will turn towards a grainy, green filter — like night vision goggles. If the flash did scared you, the ad that follows will probably return you to reality.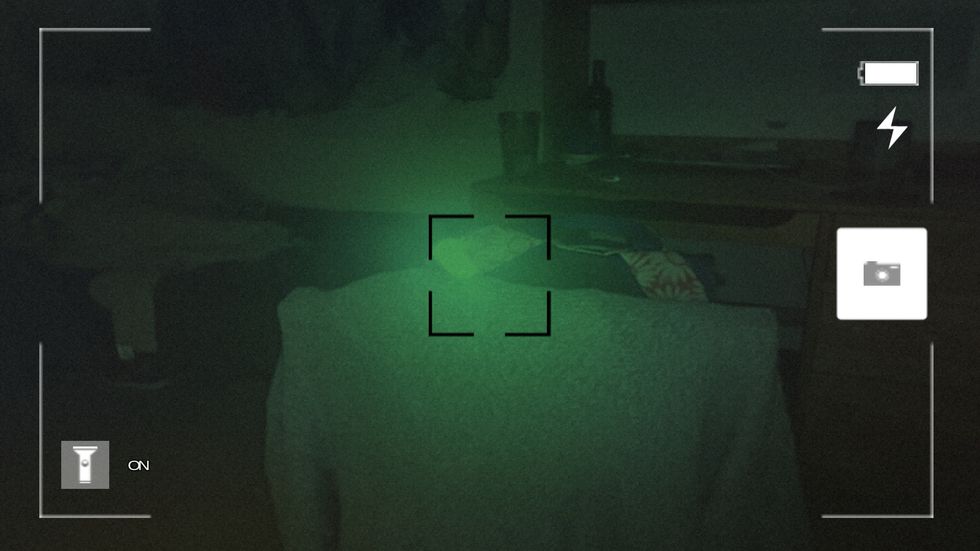 The Ghost Snap app will automatically turn on your flash — the better to lend a haunting feel.Amber Wang
Use your camera to pan around your surroundings and find the five signs of the ghost. Take pictures of them with the camera button to either summon the ghost or defeat it — the "Ghost Snap" app didn't really make that clear.
After some time, the ghost will appear on screen. It looked kind of like a mix between Slenderman and Edvard Munch's "The Scream." To make the ghost disappear, tap the camera button and take a picture. This will make the ghost disappear while you look for more clues.
Some signs I found were a quote that read "Don't let him come close" in a cheesy font made to look like blood, flashing lights and camera glitches. Besides the words, I thought the effects were pretty believable.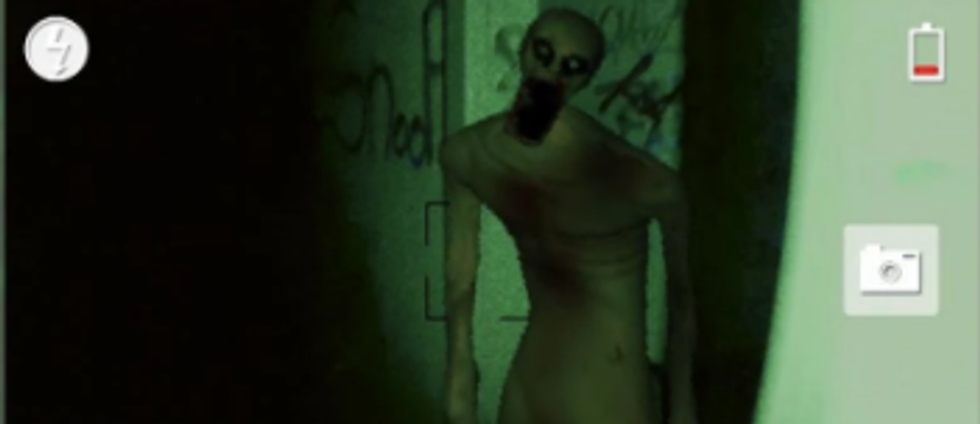 The ghost will eventually appear in Ghost Snap — a creepy creature you can make disappear.Ghost Snap
The best environment to play this game is in a dark, quiet space with headphones — ideally virtual reality headphones which can also be used for augmented reality content. The app utilizes 3D sound which is pretty impressive. Although there wasn't that much a variety in sounds, they were pretty realistic and creepy. The footsteps certainly sounded like they were coming towards you.

Overall, this app will probably entertain you for about an hour, tops. I also wouldn't recommend it to anyone below the age of ten unless you want to deal with a week of nightmares. Trust me, I was that kid.
Pros: Mostly believable effects, simple gameplay and 3D sound.
Cons: The ghost and/or signs do not always manifest, the silly words and ads.