Like GearBrain on Facebook
As you get yourself ready for All Hallows Eve, think of downloading one of these augmented reality apps to augment your Halloween costume: helping you locate — and prove to others — that there are ghosts, zombies and ghoulish creatures roaming the streets at night. Think of them as that extra flair to bring something scary to the evening — if you dare.
SpecTrek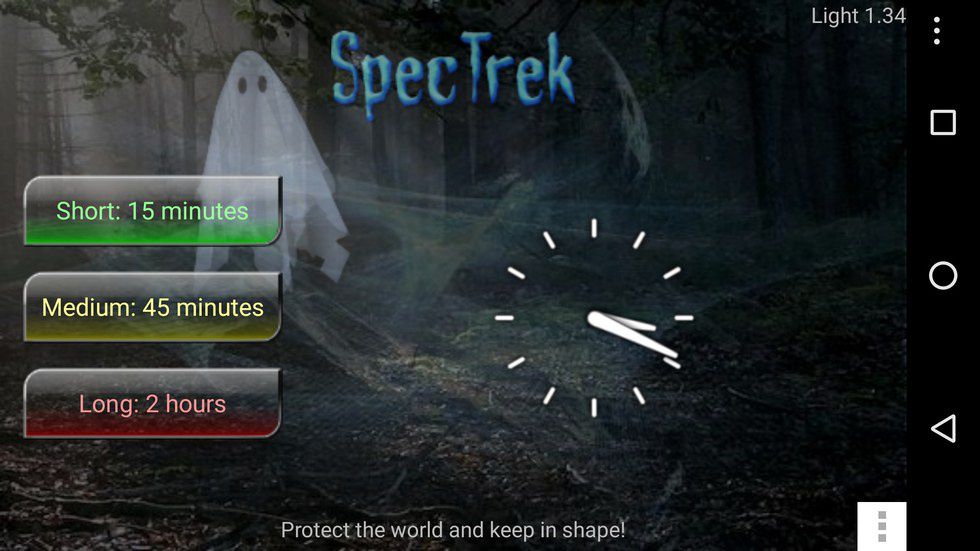 SpekTrek turns your Android device into a ghost-hunting toolGearBrain
This AR app works like a target practice — but with ghosts. You can record the ghostly images that pop up as you walk around, and also earn awards and titles. SpecTrek is a solid accessory for trick-or-treaters looking to add some flair to the Ghostbusters costume— or to play a little Halloween trick on disbelievers. SpecTrek is only for Android users, and priced at $2.49.
Zombies Go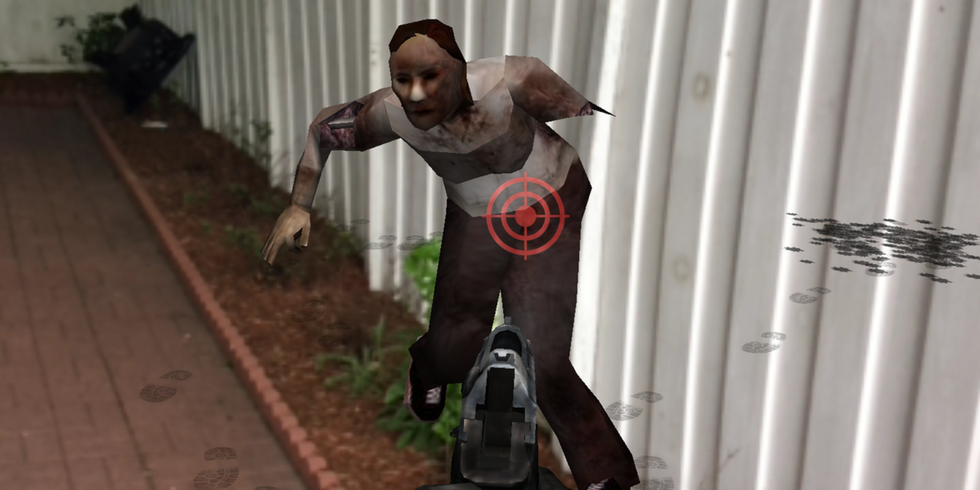 Zombies Go is the app for anyone going as a character from "The Walking Dead"GearBrain
For those channeling "The Walking Dead" this Halloween, this is the perfect app for you. Pokémon Go players will find Zombies GO super familiar. Make zombies appear anywhere — on the sidewalk, in the street, even at a front door. You can use your smartphone as a weapon and get rid of them, and of course earn points. Zombies Go is a free app — nice for Halloween costume makers on a budget — and is for iOS devices.
Spirit Board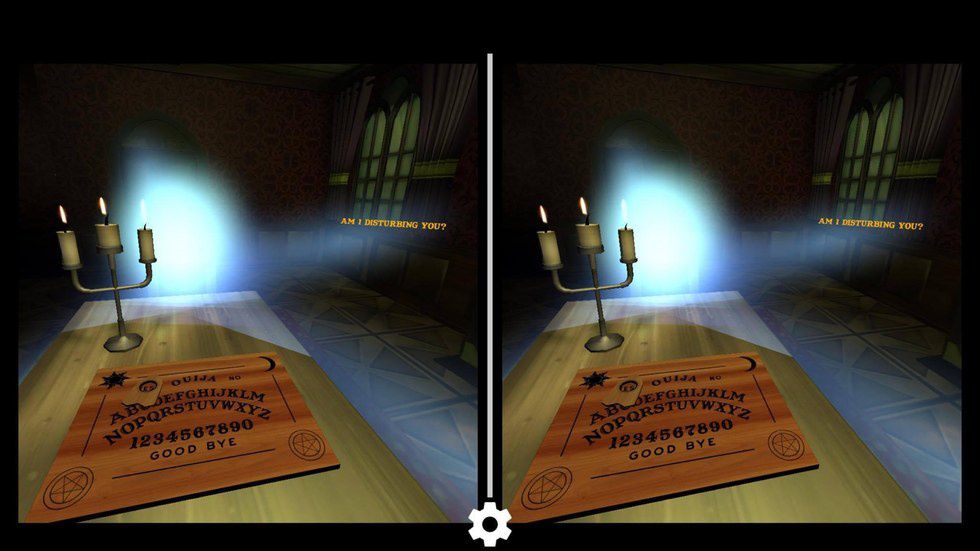 Bring some life to your fortune telling costume with the Spirit Board VR appGearBrain
Spirit Board VR let you bring up spirits, learn their names — and yes, even scare yourself with an app that mirrors the Ouija Board experience. If you've decided on a fortune-telling costume, anything that's around conjuring up from the great beyond, this app can be the perfect trick for any trick-or-treating experience. The app does costs $1.99 — and you'll need a Google Cardboard VR headset to make it work — but it's one of our reviewer's all-time favorites and works on both iOS devices and Android devices as well.
Night Terrors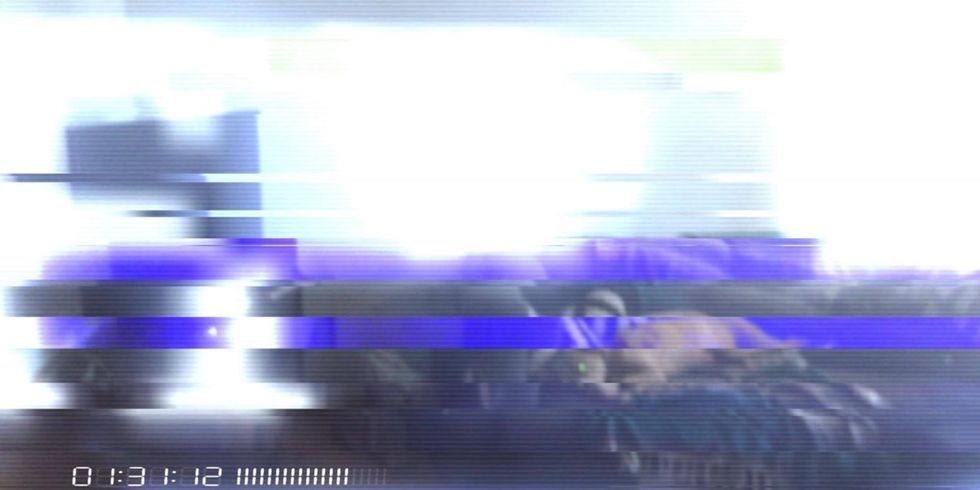 Night Terrors AR app will lend proof this Halloween that you're not alone.GearBrain
This free iOS app turns your space into a haunted hellscape — no there aren't any ghosts, goblins or even hatchet wielding haunts. Instead, you're put on edge with the Night Terrors AR app as you view your surroundings through an augmented lens, waiting for something to leap at you at any moment. This free, iOS app is good for adding dimension to a haunted house effect — or to any costumed ghost hunter who wants to lend some credence to their mission.
Ghost Snap AR Horror Survival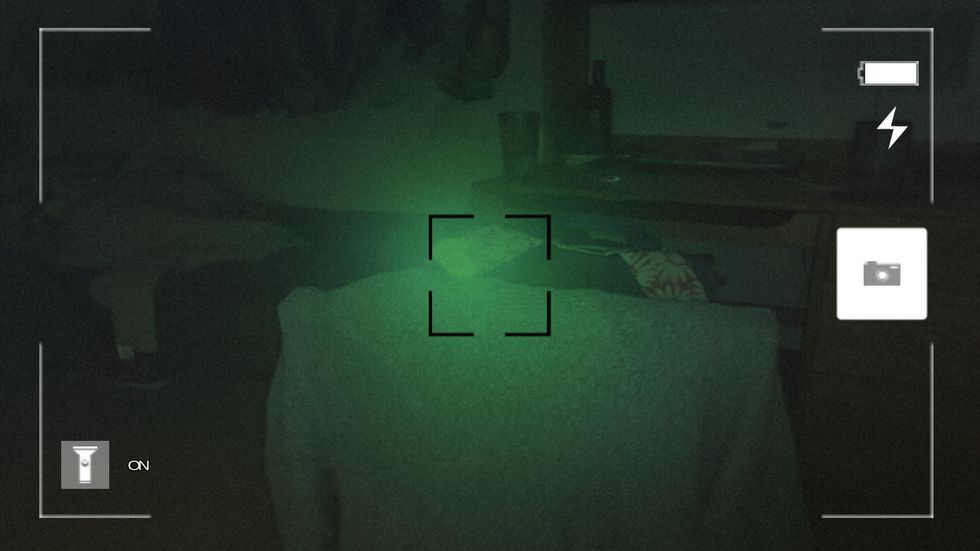 Ghost Snap AR app brings up creatures more creepy than regular ghosts. GearBrain
Not a ghost, not a zombie, but the creature that appears on your Android device with the Ghost Snap AR app is creepy nonetheless. The free app lets you pan around your surroundings while looking through the camera app on your smartphone, and locate eerie images of something you don't want to encounter on your own. Good for anyone costumed as a Blair Witch movie director — or those brothers from "Supernatural."
Finally, if you're looking for more AR and VR apps, plus emoji, Alexa Skills and game that are sure to scare you, be sure to check out our other spooky guides for some added Halloween fun:
• GearBrain's Virtual Reality Horror Apps
• GearBrain's roundup of 13 Best Halloween Games, Skills and Apps
• GearBrain's selection of Halloween Emoji to Petrify Pals
• GearBrain's guide to Halloween Tricks for Alexa, Siri and Google Assistant
From Your Site Articles
Related Articles Around the Web
Like GearBrain on Facebook