Like GearBrain on Facebook
Google Assistant has been updated this week with a new feature for transferring music and YouTube videos from one device to another.
Although this isn't automated based on your location (for now, at least), the update means you can ask the voice assistant to transfer playback from one speaker to another. Or, if you have several Google Home speakers in each room, you can move the playlist from one room to another — or one floor to another, if that's how everything is set up in your Google Home app.
Read More:
This new feature does rely on you filling your home with Google Home (likely soon to be called Nest) speakers, instead of those speakers from other brands. But for those invested in Google's ecosystem, we think it's a nice — and free — additional feature.

Called Stream Transfer, the new system also works with video on devices like the Google Home Hub and the new Nest Hub Max, as well as Chromecast streaming dongles that are plugged into televisions, monitors and projectors. That way, you can ask the Assistant to transfer the YouTube video you were watching on a Home Hub in the kitchen as you prepare dinner, to the bigger TV in the lounge when you're done and want to catch up on some programs.
To use the new function, just say something like: "Hey Google, move the music to the living room speaker," or: "Okay Google, move the music to the kitchen."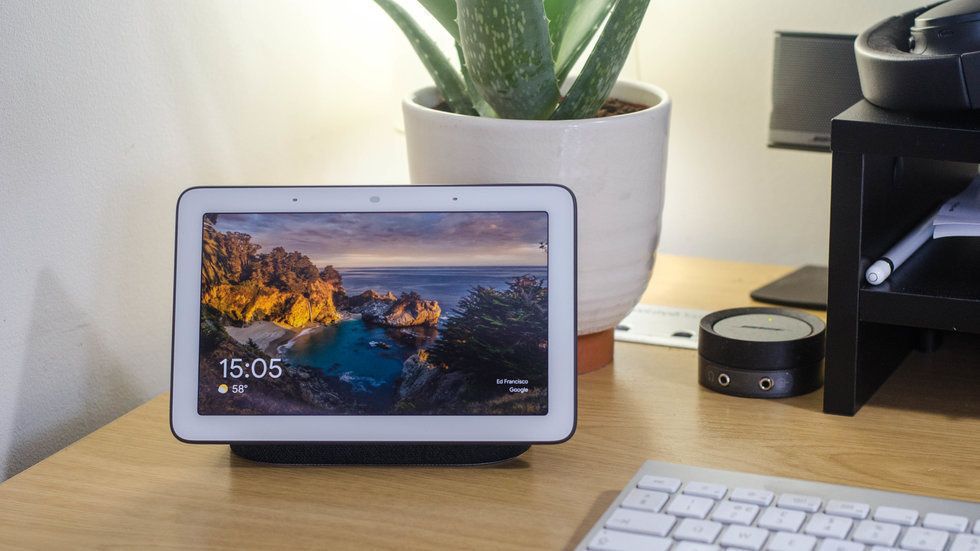 YouTube videos can also be moved from Home Hub to Chromecast GearBrain
For moving YouTube videos from one device to another, you'll say: "Hey Google, play it on Living Room TV," or use the name that you have labelled that specific Chromecast in your Google Home app.

If you'd rather not speak aloud to the Assistant, you can make the transfer though the Home smartphone app to move audio or move video from one device or group to another.
Transferring music playback from one speaker or group to another is compatible with all of the streaming apps already supported by Google Home devices, which currently includes YouTube, Spotify and also Pandora.
The new feature is rolling out to Google Home users now through the app. But note that what's missing currently is the ability to transfer music, or YouTube content, to and from a smartphone. With that ability, you could ask Google Assistant to move music from your phone to a speaker group when you arrive home, or back on to your phone when you leave.
Apple already offers a similar system to this, where holding an iPhone close to the company's HomePod smart speaker transfers audio from one to the other, although Siri can't do that with a voice command just yet.
Check out The GearBrain, our smart home compatibility checker to see the other compatible products that work with Google Home and Home Mini smart speakers as well as Nest Home Hub.
Unboxing in 10 Seconds - Lenovo Smart Display with Google Assistant www.youtube.com
Like GearBrain on Facebook