Like GearBrain on Facebook
Google is shutting down the Google Wifi app, which has been used to control the original Google Wifi service and routers. The app itself is closing up shop on May 25th, although you'll still be able to see the status about your network for a short period of time.
To really have control over you Wifi, from seeing what's connecting to the Wifi hub to whether it's online or not, you're going to need to migrate over to the Google Home app. People currently using Nest Wifi are already familiar with that integration, because that's where Nest Wifi is managed.
Features let Nest Wifi users — and soon Google Wifi users — set up guest networks, prioritize which devices should get Wifi over others, and set up advanced networking options as well.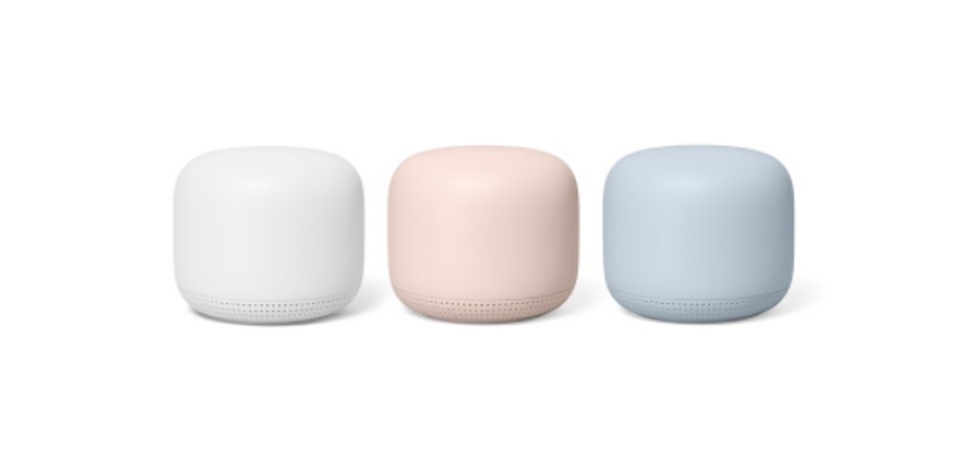 Those using Nest Wifi already control their network via the Google Home app, which is the step Google is encouraging Google Wifi users to take Google
Using the Google Home app also means people have the ability to manage their Wifi via Google Assistant, which includes pausing the Wifi is you choose as well — and even seeing the upload and download speeds on your network.

It's key to know that's once you've moved control of your Google Wifi to Google Home you won't be able to switch back to the Google Wifi app. But it's unlikely people will want to given the lack of support the old app will start to have.
Still, Google warns that existing managers on Google Wifi will be removed — and will need to be added again through the Google Home app. And anyone who is a member of the Google Home app will be able to access to Wifi settings as well.
Luckily, Google makes it very easy to bring your Google Wifi network into the Google Home app. You'll need to have the Google Home app downloaded on to a smartphone, and have set up an account.
Note that when we followed the instructions on Google support, one step called "Import Google Wifi network," didn't show up for us.
We don't have a Google Wifi to set up though. But we presume people will, instead, click on "Set up a new device," after tapping on the "+" button on the upper left corner of the main Google Home page in the app. Then they should click "New devices" which will make the app then start searching for the Google Wifi devices and get them moved over and connected.
Check out The GearBrain, our
smart home compatibility checker
to see the other compatible products that work with
Google Assistant enabled devices.

Google Wifi - AC1200 - Mesh WiFi System - Wifi Router - 4500 Sq Ft Coverage - 3 pack
From Your Site Articles
Related Articles Around the Web
Like GearBrain on Facebook