Like GearBrain on Facebook
Google is working on a way to interact with the Google Assistant without first needing to get its attention by saying the 'Hey Google' or 'Okay Google' hot word.
This is according to 9to5Google, which has spotted a new tool in the Google smartphone app called Guacamole. First seen several weeks ago, it is now understood that Guacamole is a way to interact with the assistant without first saying 'Hey Google'.
Read More:
Naturally, this can't be used all of the time. But in situations like answering incoming phone calls and dismissing or snoozing an alarm, the Assistant can be spoken to without using a hot word. This is already the case with the alarm of Google's Nest Hub smart display, where the user can simply say "stop" or "snooze" when the alarm goes off.
The feature isn't yet available, but its settings page has inadvertently appeared for some users in version 12.5 of the Google app beta. The system is known as 'voice shortcuts' and is described in the app as: "Skip saying 'hey Google' for help with quick tasks".
These quick tasks involve alarms, timers and calls. For example, an incoming call can be answered or declined by saying "answer/decline the call" instead of saying "hey Google, answer/decline the call."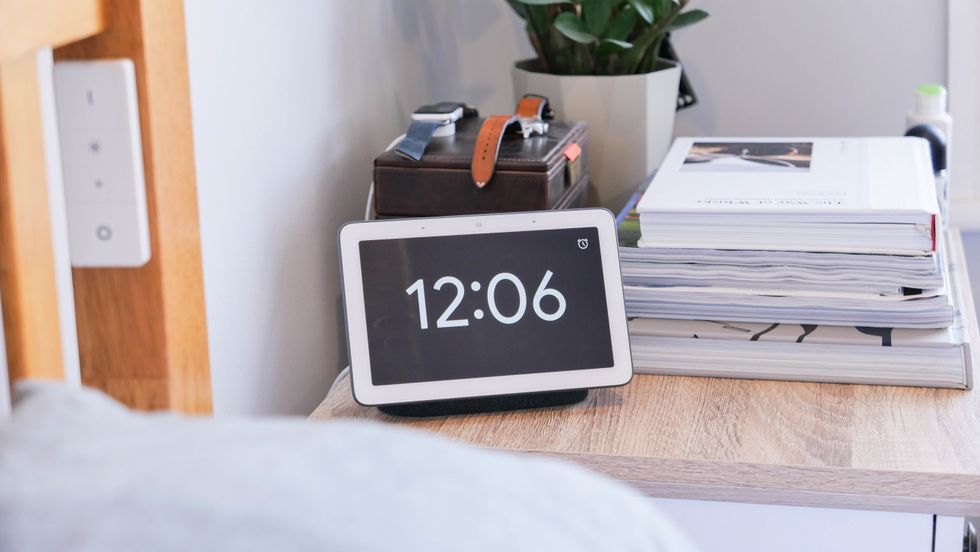 Google Nest Hub as a bedside alarm clock GearBrain
Only Google employees can access this feature for now, but given it has been available in a simpler form on the Nest Hub since 2019, we expect to see it arrive for the public soon enough.

It will be interesting to see where Google is headed with this, and what other Assistant functions could be controlled without a hot word. The key here is that the Assistant acts first – by announcing an incoming call or with the playing of an alarm – and then opens the microphone to hear your reply.
We can't see a future (at least an immediate future) where you can proactively speak to the Assistant without using a hot word, as this would raise privacy concerns with regard to the microphone being open all of the time. It would also no doubt be difficult for the Assistant to tell the difference between nearby conversation and an instruction directed at it.
For more on what the Google Assistant can do, read our compete guide here.
Check out The GearBrain, our smart home compatibility find engine to see the other compatible products that work with Google Assistant enabled devices.
How to Find Products in The GearBrain, Our Compatibility Find Engine for Smart Devices www.youtube.com
From Your Site Articles
Related Articles Around the Web
Like GearBrain on Facebook