Google displays are finally gaining features that have been promised for awhile — including one that was announced at CES 2020. These abilities, including Sticky Notes, have been slowly rolling out to some users, but they're showing up on more devices now.
Sticky Notes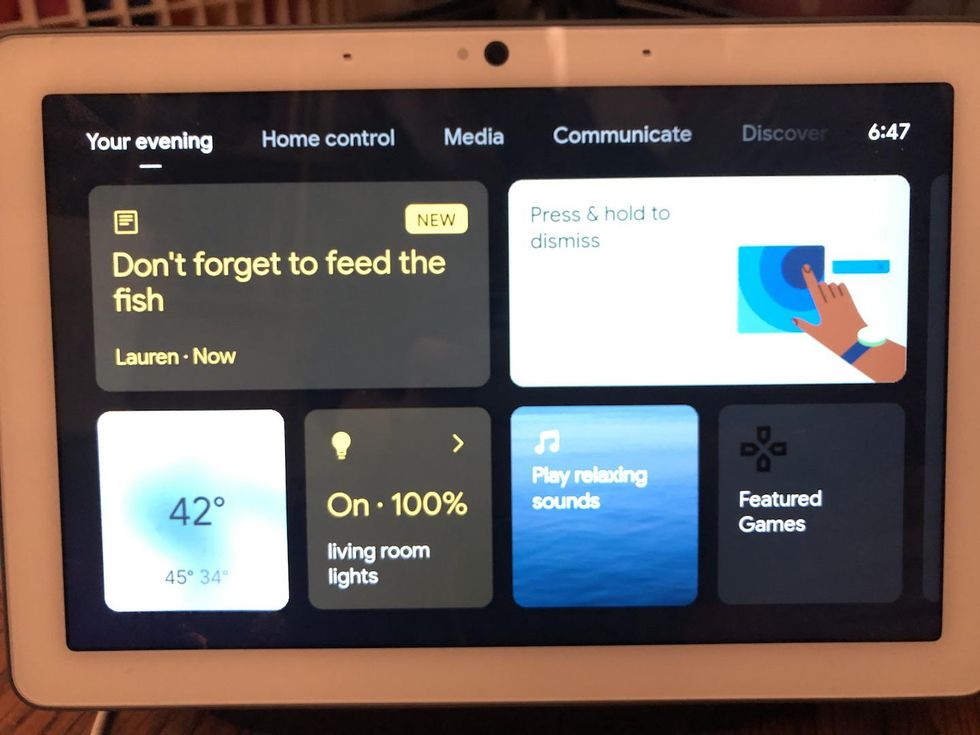 The Sticky Note feature also shows the person who left the noteGearBrain
Sticky Notes is a specific ability which is as it sounds, a visual note that stays on the screen, and can be added by people by speaking aloud, "Hey Google, leave a family note." The note shows up on the main screen if touched, and also as a widget on the "Your evening," setting as well.
That feature is apparently now working on not just native Google displays like the Nest Hub or Nest Hub Max, but also on Lenovo Smart Display with Google Assistant inside, according to Android Police. People can locate it under the Family Tab feature.
The note stays on the main screen — which means of course anyone can see them, which might be helpful if you're reminding someone to feed the dog, or pick up a little sister from school. You can also see who left it, when it was left, and erase it by just pressing hard on the note and then having it dismissed, or put into the trash.
Sunrise Alarm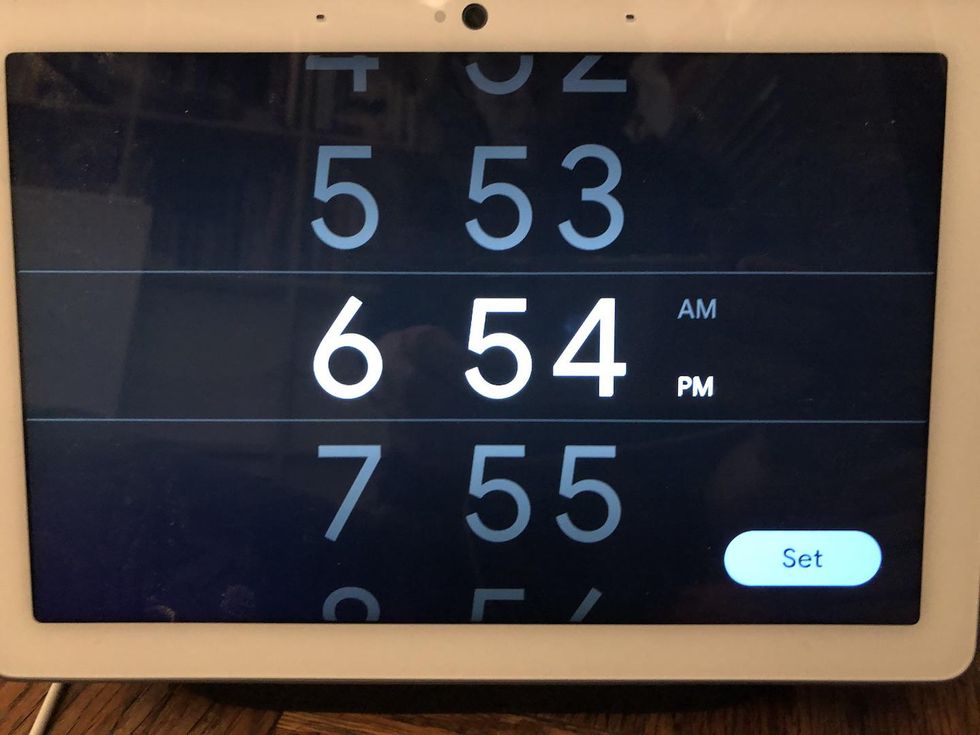 The Sunrise Alarm option will show up in the alarm settings when it's live.GearBrain
This feature, which slowly brightens the screen to wake someone up, is new to the Nest Hub — but we were not yet able to tap into it on the Nest Hub Max. For us, we could only still just set an alarm in the settings, as shown above. But this is certainly a feature we've seen on other displays, including the Lenovo Smart Clock with Google Assistant inside.

To activate the new alarm option, you'll go to the alarm icon at the bottom of the display, or ask Google to take you to your alarms. If it's there, you'll be able to select the Sunrise Alarm option, and even choose how long you want the sunrise effect to take from as little as five minutes to as many as 30 minutes.
You can also link the alarm to smart lights, having these turn on — slowly — as well, and an alarm you can hear as well.
Check out The GearBrain, our smart home compatibility checker to see the other compatible products that work with Google Assistant enabled devices.
How to Add Devices to MyGear in The GearBrain www.youtube.com