At CES 2020 Google pushed out new abilities for its Google Assistant, faster ways to control the everyday objects in the home — plus quicker paths to bring your Google Assistant enabled products into the Google Home fold — and even delete some of the things you've said to the voice assistant, just by asking aloud.
In a brightly lit tent outside at CES 2020 in Las Vegas, Google display walls lined with all those products that play nice with Google's voice assistants from smart shade to gaming controllers, Nest smart cameras to Volvo cars in the back.
These products are now more easy to link to Google Home, which can be connected to Google Assistant right from the app once you've set up the device with the third party.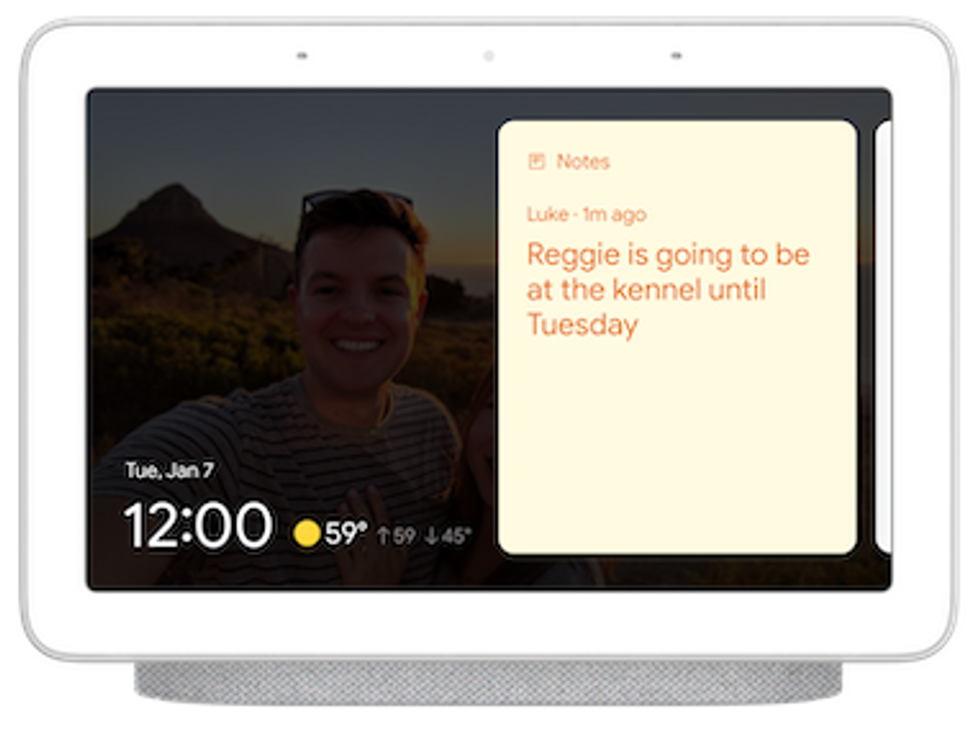 Leave a visual Sticky Note for people in a household by telling Google Assistant your message out loudGoogle
Scheduled Actions + Sticky Notes

Google's also giving you more ways to automate your day — say, get that coffee maker up and running by 6 am before you've stepped out if bed through something called Scheduled Actions. This will link to a connected device, one that works with Google Assistant naturally, such as an ai purifier or a smart light — anything you want to control at a set time during the day.
Not everything can be automated — yet — from the smart home. Taking out the garbage, for the most part, remains something we all have to handle. But if you want to remind someone to take care of that task or perhaps feed the dog, you can now leave visual sticky notes on a Google Assistant smart display, like the Nest Hub Max. By simply saying, "Hey Google, leave a note…." the message can be picked up when someone looks at the device.
Speed dial
Google is also bringing back a former tool, speed dial, so that contacts can be quickly accessed by anyone in a household — without requiring a voice match — and the call placed. This list will be created by the person who initially sets up the device, but can then be accessed by saying, "Hey Google, call the Vet," or anyone else who is in this contact group.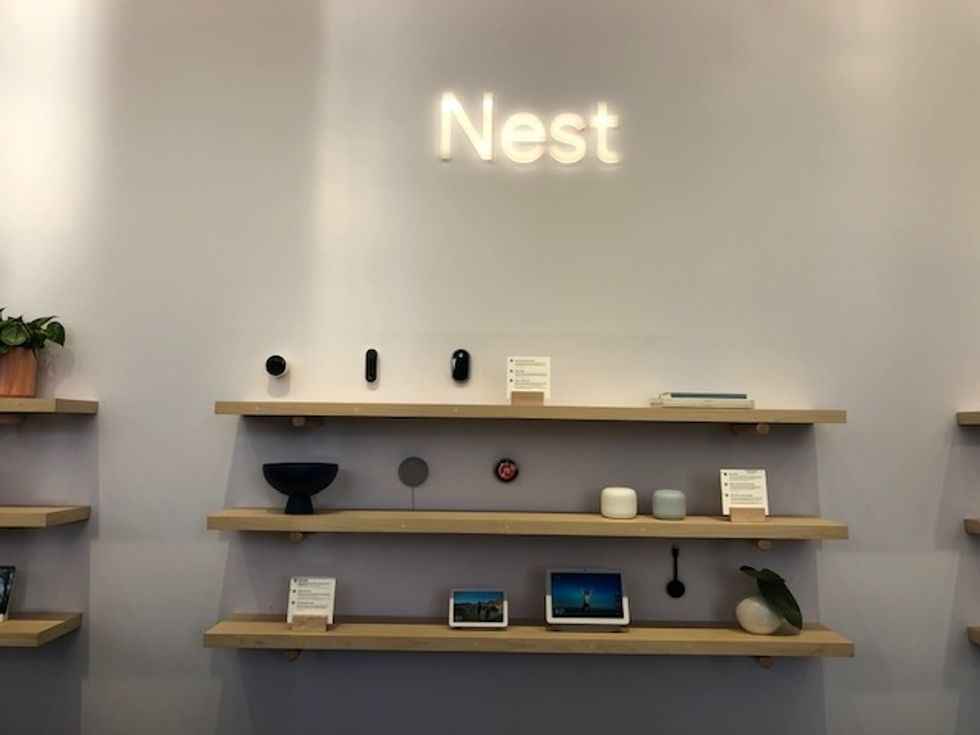 You can just ask Google Assistant to delete recordings, by asking aloudGearBrain
Privacy

Privacy concerns are one that the majority of those in the U.S. are focused on today— and Google has had its runs ins with that in the past around its smart home products. But the company has started to make it much simpler for users to gain access to details recorded by Google Assistant, and starting today that is even easier with additional voice prompts that will bring people directly to their settings — or even immediately delete select recordings.
Want everything deleted from the last week? You can literally just ask by saying, "Hey Google, delete everything I said to you this week." Or perhaps you just said something aloud, after waking up the voice assistant, and want to make sure that wasn't recorded, or more importantly, just want to easily wipe that clean. In that case, just say, "Hey Google, that wasn't for you."
Looking for more details on what Google has recorded in general? Now you can go right to your settings by telling the voice assistant,"Hey Google, are you saving my audio data?" and you'll be jumped right to the settings screen to change anything you want.
Reading online pages aloud
Google is also testing a new feature — not quite ready — that will let the Google Assistant read aloud anything it sees on the Web, from news articles to recipes. This is long form reading — not quick weather hits — and the feature will, when launched, be able to translate anything it reads into 42 different languages.
This is part of the abilities that include Interpreter Mode, a feature that is currently live, which allows two people to talk back and forth to each other, even if they're speaking different languages.