Like GearBrain on Facebook
It might be early in the year to start talking about the next Google Pixel smartphone, but with news of the device mentioned in a new snippet of Android code, we thought we should get the ball rolling.
That line of code, as spotted by XDA-Developers, doesn't mean a great deal at the moment — the site believes it is something to do with mobile network settings — but the clear-as-day inclusion of "only supports Pixel 3" is evidence Google is working on the phone, keeping the Pixel name, and seemingly isn't bothering with internal codenames.
Read More:
A phone designed and built by Google
Before the Pixel, Google had Nexus, a brand of smartphone which the search giant had built by several different manufacturers over the years. Samsung made the first one, then LG and Motorola took turns with the four which followed in subsequent years.
For the Pixel and Pixel 2, Google turned to HTC and LG but marketed the phones as being 'made by Google' — where the Nexus handsets were to be seen as partnerships between Google and phone makers, the Pixel was a case of Google pulling the strings and manufacturers doing as they are told.
This changed in early 2018, however, as Google completed a deal to buy HTC's phone design division for $1.1 billion. This means more of the design and development of the Pixel 3 (and other future handsets) is expected to be done in-house and directly under Google's control.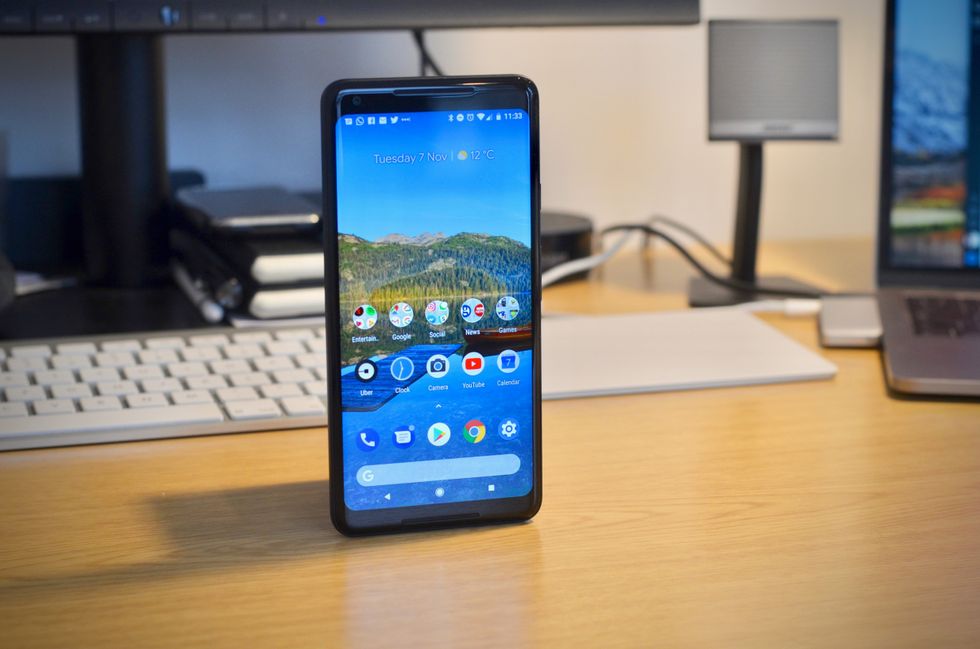 The Pixel 2 XL is a capable smartphone, but suffered from screen issues at launchGearBrain
When will the Google Pixel 3 launch?
The first Pixel smartphone arrived in October 2016 and the second landed a year later, in October 2017, so it is likely that October this year will see Google reveal its third-generation of own-brand smartphone.
With the exception of Sony, smartphone makers like to release new flagship handsets on a strict annual cycle. With Google sticking to this model for the past two years, we remain confident of the Pixel 3's October launch date, shortly after the next iPhone from Apple.
How many models of Pixel 3 will there be?

For the last two years, Google has simultaneously launched two versions of the Pixel — a regular-sized handset called simply the Pixel, and a larger model called the Pixel XL.
For 2018, the rumor mill claims Google will up the ante to three models. Code names for these were spotted in source code in late-2017, where three handsets were referred to as "crosshatch", "albacore" and "blueline." According to a source of Droid Life who has been reliable in the past, two of these will be "premium" smartphones and the third will be "high-end." We suspect this means Google is taking the approach Apple used a couple of years ago when it sold the premium iPhone 7 and 7 Plus alongside the high-end iPhone SE.
Alternatively, Google could be looking to market the cheaper Pixel through its Android One initiative where lower-priced handsets from the likes of Nokia are sold with stock Android and guaranteed software updates for at least two years after purchase. The India-based Economic Times claims the cheaper Pixel 3 could launch in India as early as the summer — although this would be unusual timing for Google, unless this model is a clear departure from the expected Pixel 3 and Pixel 3 XL flagships.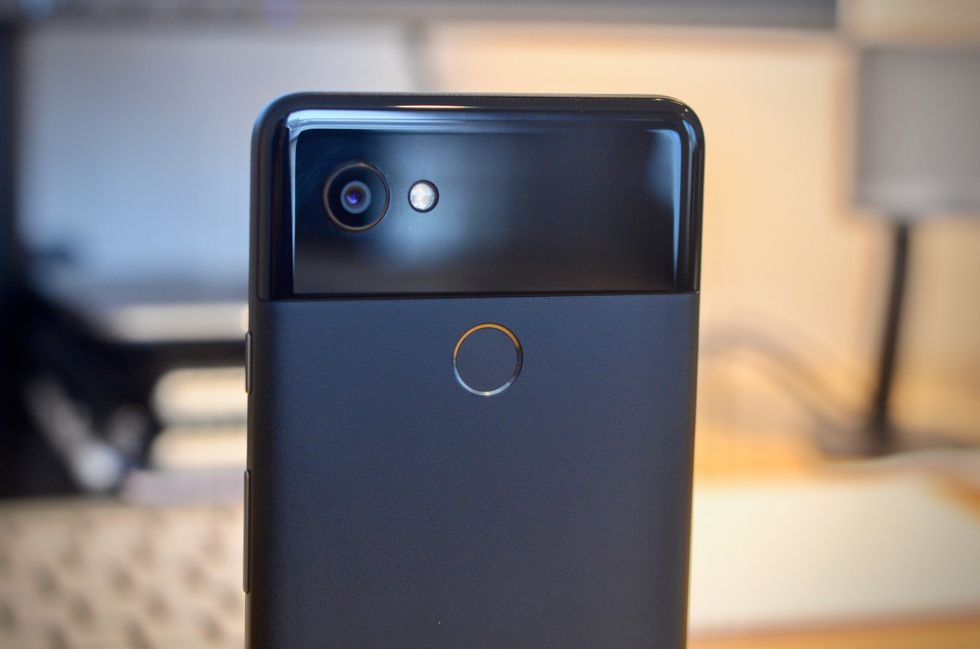 Despite using a single lens, the Pixel 2's camera is one of the very bestGearBrain
What version of Android will the Pixel 3 run?
Google has used the last two Pixel smartphones (and the Nexus series before them) to debut new versions of its Android operating system. As Android's naming convention follows the alphabet (and has always been named after a form of dessert or sweet snack), the next installment is being dubbed Android P, following on from last year's Android Oreo.
According to sources of Bloomberg, Android P will emphasize Google Assistant more than before. If true, developers will be able to integrate Google's answer to Siri and Alexa into their apps. This will make Google Assistant more widely available across the Android platform, and could lead to Assistant working inside the various smart home apps already on your phone — like those from Philips Hue and Nest, for example.
Other changes for Android P on the Pixel 3 will be improved battery life and an iPhone X-like 'notch' at the top of the screen. This revelation suggests the Pixel 3 will have a smaller bezel around its screen and place the front-facing camera and other sensors in the notch. We hope this transforms the look of the regular Pixel 2, which has large bezels compared to the sleeker, better-looking Pixel 2 XL.

A new edge-to-edge design for the Pixel 3, as used by many flagships smartphones in 2017 and 2018, has been widely reported already but we have not yet seen any images or leaked renders to back up these claims.
It is also claimed that Android P will introduce ways to use the Google operating system on different products, such as smartphones with foldable displays and devices with multiple screens.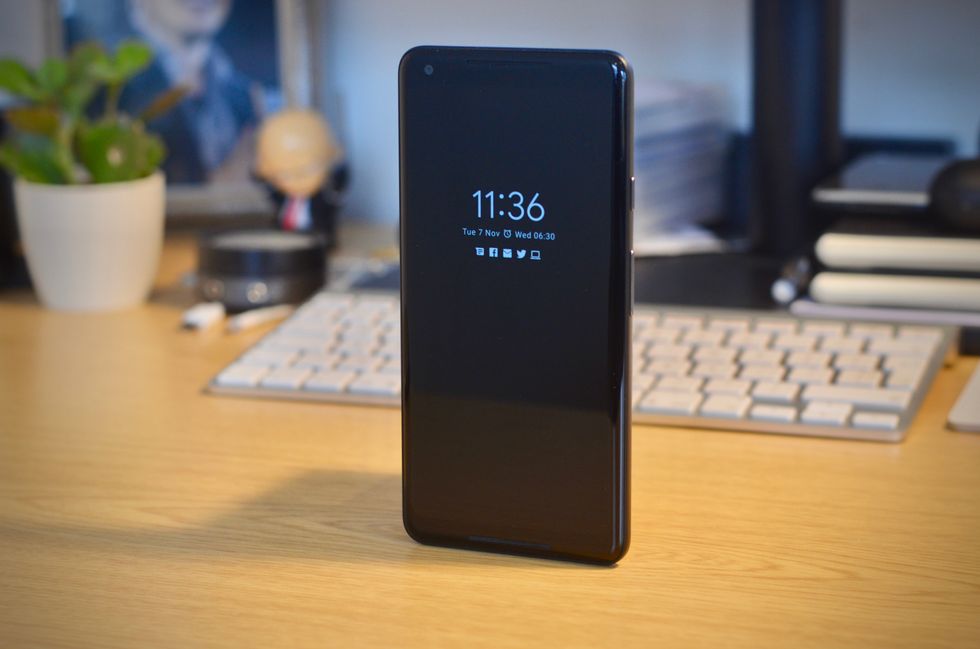 Smaller screen bezels and a 'notch' like the iPhone X are expectedGearBrain
Improvements Google must make with the Pixel 3
Despite having a great operating system and class-leading photography skills, the Pixel 2 was criticized heavily at launch for screen quality issues. Many Pixel 2 XL buyers reported a blue tinge to the display, while others complained about stick pixels, burn-in, black smear and even a high-pitched whining sound emitted by the phone.
Google responded to many of these complaints and rolled out software updates to help adjust the display's overly-cool complexion. Hopefully Google's purchase of HTC's R&D department will help prevent these issues from reoccurring with the Pixel 3 and Pixel 3 XL.
Other improvements we expect to see
Predicting the features of new smartphones has become fairly formulaic in recent years. As such, we can expect to see the Google Pixel 3 gain improvements to its cameras (despite them being some of the very best on sale today). This could mean Google introducing a second rear camera to its phone, something rivals like Apple, Samsung and Huawei have already done.
We also suspect Google will give the Pixel 3 wireless charging capabilities to match the iPhone 8, iPhone X and Samsung Galaxy S9. Other smaller enhancements will likely include a faster processor, more robust waterproofing to match that of the Galaxy S9, and improved speakers — again, to keep pace with Samsung.
Google is likely still six months away from revealing the new Pixel 3. We will update this article as more rumors and leaks come to light between now and the expected launch in October.
Like GearBrain on Facebook