At the top of every grandparent's list of wants is spending time with their grandchildren. So gifts that allow them to stay connected to their loved ones are those that will be adored. These nine presents either help grandparents feel closer to family while they're at home, make trips to see their grandchildren easier or give them some comfort to know everything at their place is safe and secure while they're on the road for the holiday season.
Nest Hub Max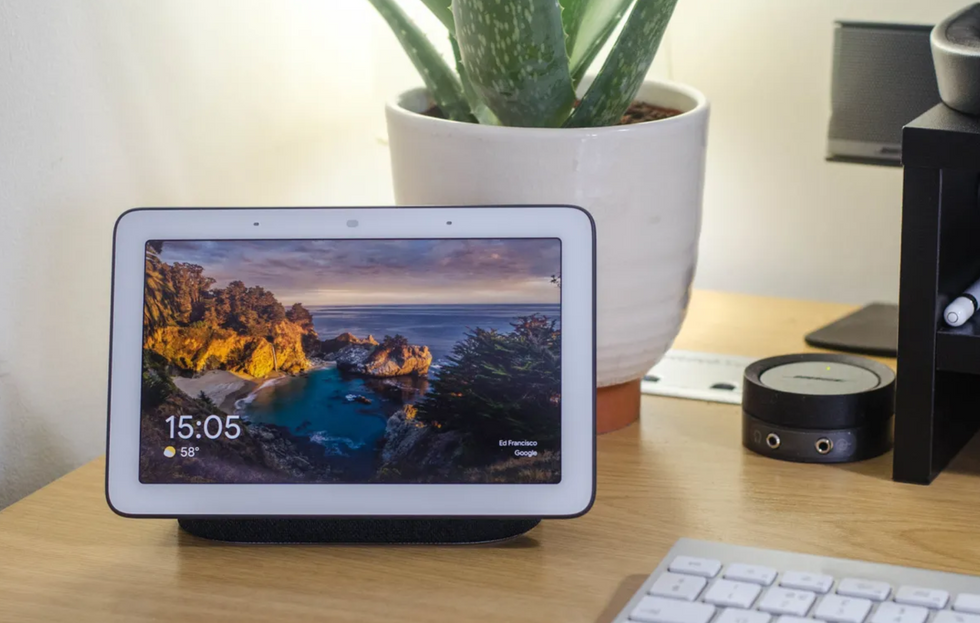 How to connect your Google Home or Nest Hub to a new Wifi network GearBrain
This new display from Google supports its video chat service, Google Duo, a fantastic way to see family even when you can't be in the same room. But that's just the tip of what the $229 Nest Hub Max can do. Yes, there's Google Assistant built inside — but you also get a Nest security camera, which means you can tap into that tool even when away to see what's happening in your home. New features also include facial recognition and Voice Match, which means the display only shows details specific to the person it recognizes — a solid security feature for anyone who likes to keep things private.

Ecovacs Deebot Ozmo 920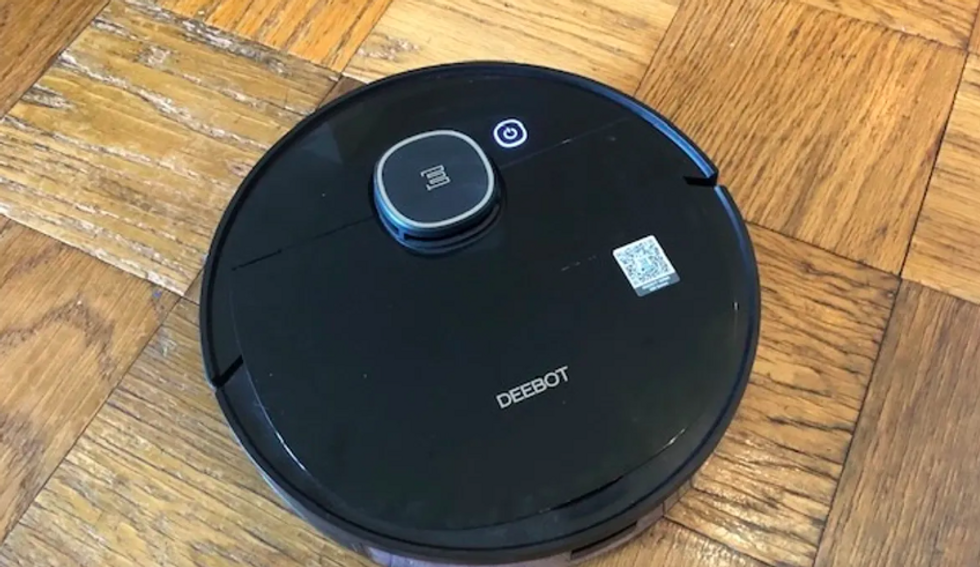 The Ecovacs Deebot Ozmo 920 works with both Alexa and Google AssistantGearBrain
Robot vacuums have come a long way since we started testing them at GearBrain. One of the newest is the $699.99 Ecovacs Deebot Ozmo 920, a robot that will both vacuum and mop your floors in one go. There are multiple settings, and the vacuum can be ordered to start cleaning with your voice through integrations with both Alexa and Google Assistant. It's perfect for those who like to do some daily cleaning around their home, like grandparents. It's also easy to empty the bin, which is opened from the top, and not the bottom — a solid feature we're seeing more often in robotic vacuum cleaners.

Away the Bigger Carry-On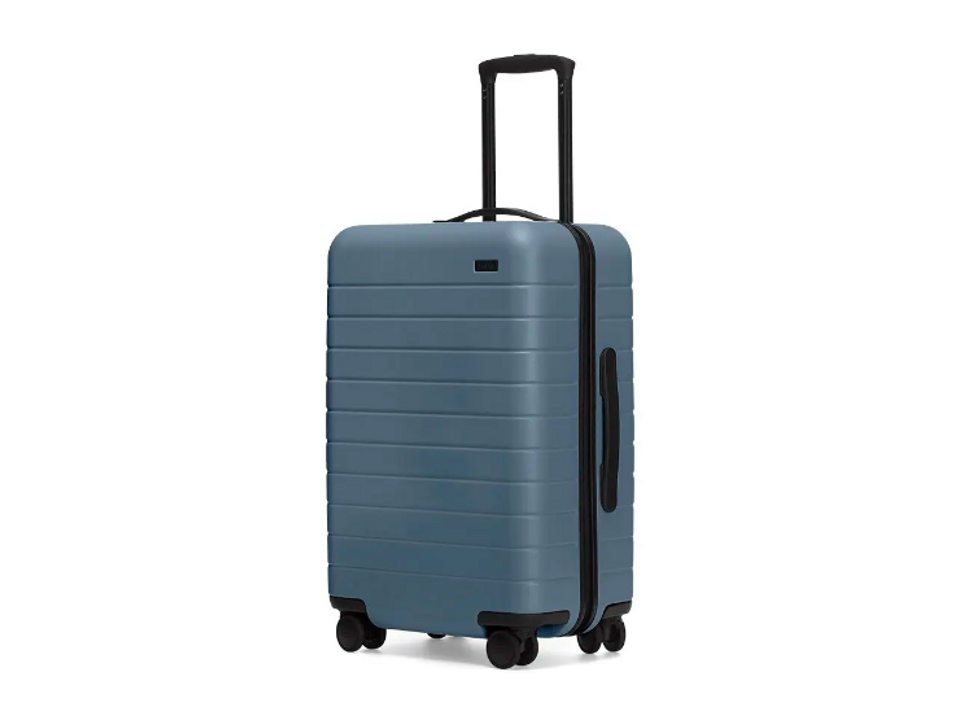 Away The Bigger Carry-On bag has a removable battery charger inside Away
Away bags are great pieces of luggage (we have one ourselves). One of the big selling points is the thin, but strong, material that the bag is made of which means your things stay protected inside, but you don't have to add a ton of weight to get that perk. The Away Bigger Carry-On is one you can bring on the plan, it rolls and it includes a battery charger inside — which, yes, can be removed per TSA requirements. At $245 is really fairly priced for a piece of luggage and the endless color options, from pink to a modern asphalt great, make this the perfect holiday gift for any grandparent.

Nest Wifi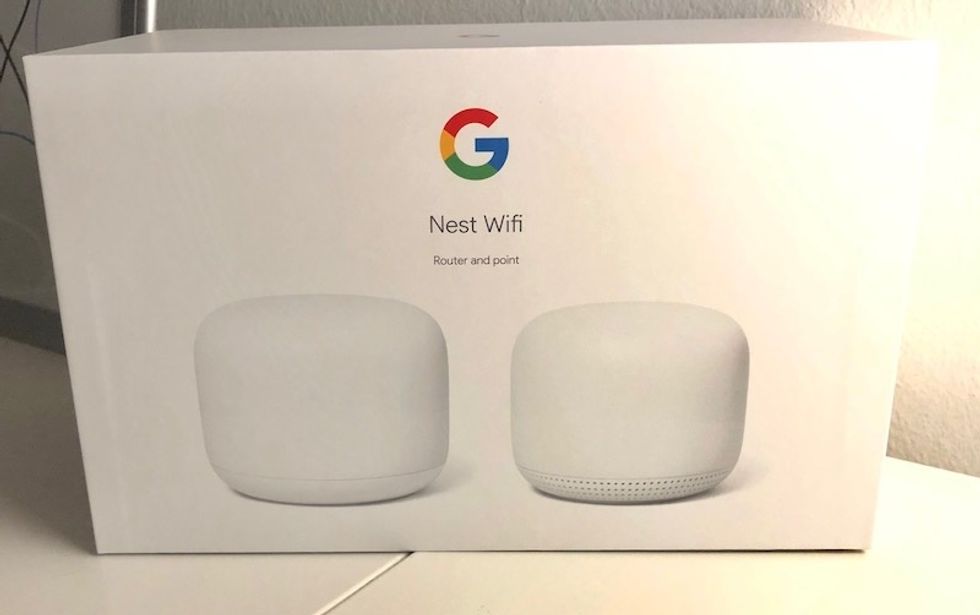 The Nest Wifi is the simplest mesh Wi-Fi system you'll install GearBrain
Two Google devices on one list? What can we say, Google pushed out some solid products this year. The new Nest Wifi is a perfect holiday gift — actually for anyone — with a mesh system that is so easy to install truly anyone can get this up and running in about five minutes. Really. The $269 Nest Wifi two-pack comes with a router and a second point, and works across 3,800 square feet. The second point, or mesh device, also includes Google Assistant. You can tap the voice A.I. to do anything the Nest Mini can do, like pull up the weather, play music, or check details you have stored in a Google account. And, yes, you can turn all of that off as well.

Awair Glow C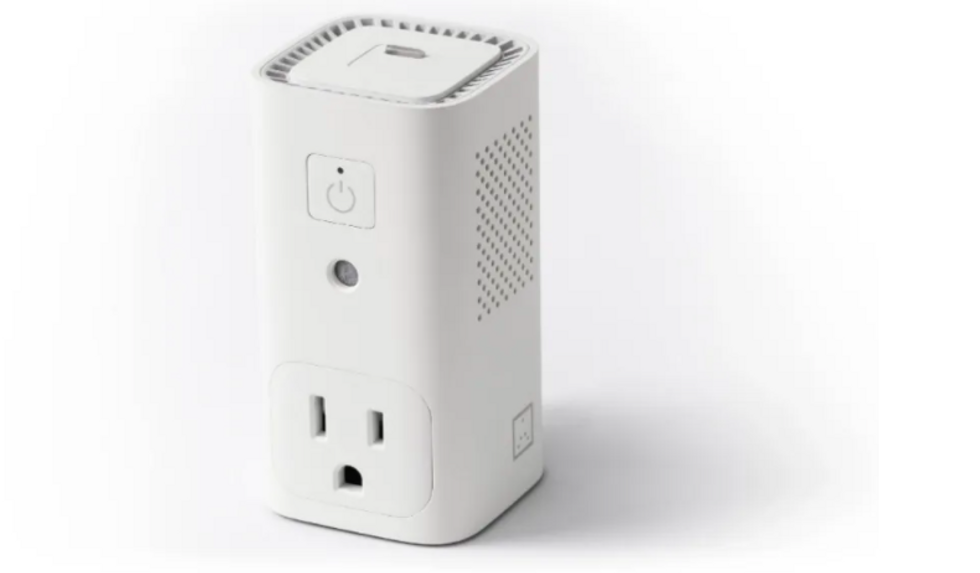 The Awair Glow C doubles as a smart plug, with a motion sensor packed insideAwair
This air sensor glows a color that instantly tells you about the air quality in the room. Green is great, red is a problem. It also doubles as a smart plug, so a coffee maker, or a lamp, for example, can be plugged in and then operates from the app as well off your smartphone. The $89 Awair Glow C reads humidity levels and VOC levels. One of our favorite features was the motion sensor, which can be set up to turn that lamp you plugged in to turn on automatically when you walk past the Glow C. Ideal for grandparents, especially those who may be visiting, who want a bit of light when they're up at night and in a space that may not be super familiar.

Lovebox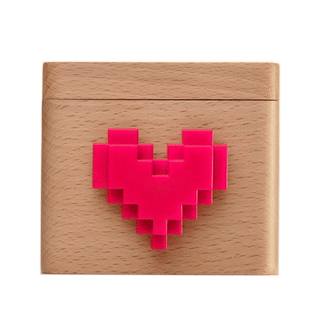 Lovebox wooden box with rotating heart Lovebox
This unique and sweet gift plays at the heart, a wooden object with a red geometric heart that spins when someone has sent a message to the box. Left the beech wood lid of the $100 Lovebox, and there's a note on the screen sent by someone through a mobile app. You can even make a drawing, which will show up as well. You can buy a two-pack — so grandparents can send messages back — for $199.98, although this option is currently on sale for just $174.99. Spend an extra $15 and you can engrave the top with a personal message as well.

Philips Hue Go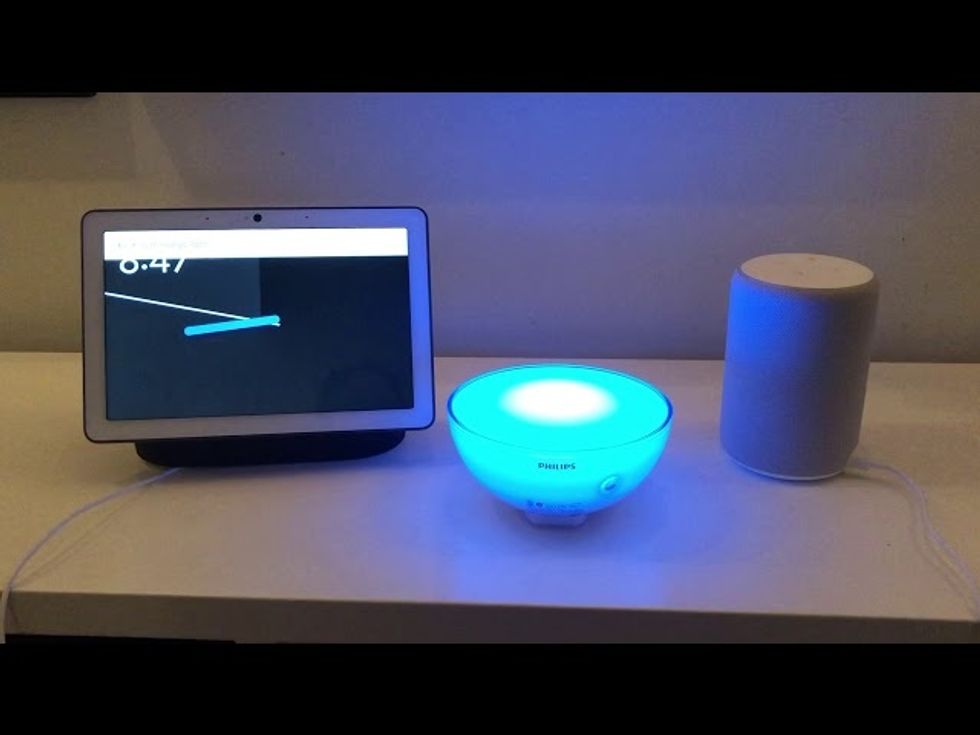 The Philips Hue Go works 24 hours as a portable lampGearBrain
This lamp highlights the simplicity of design, a product that works simply but doesn't give up looks for features. The $80 Philips Hue Go is a lamp that's works plugged into an electrical socket, but can hold a 24-hour charge and be brought on the road as well. It's great as a nightlight, as a reading lamp, but also as an emergency device: in a blackout, you simply turn it on and know you'll have a working light for hours. You can bring this on the road with you too (say, to visit grandchildren), or take it outside, use the campfire setting (one of our favorites) and make a little candlelit dinner out on the back porch.

Honeywell Home T9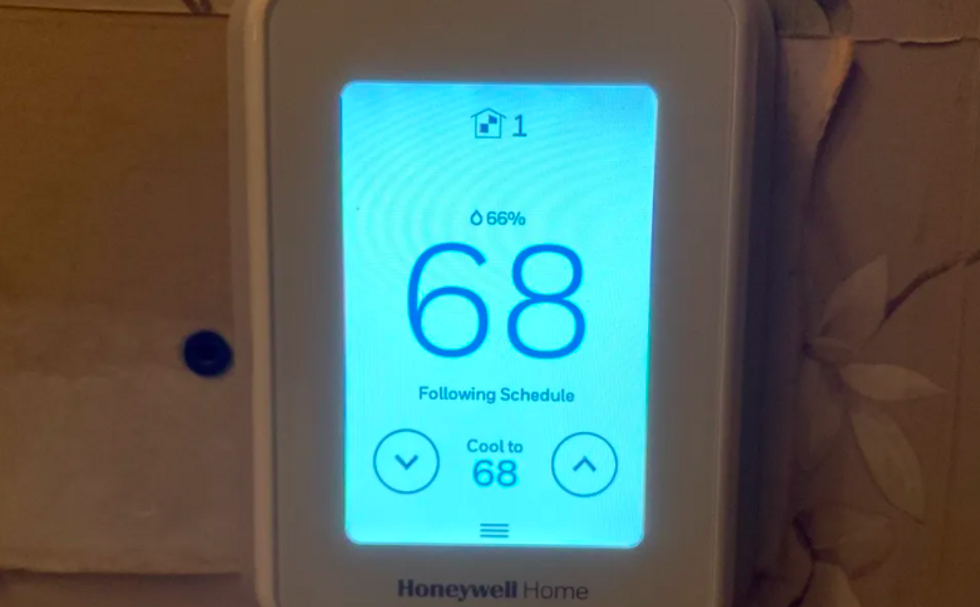 The Honeywell Home T9 has a vacation mode for controlling the indoor temperature of any spaceGearBrain
This smart thermostat packs smart room sensors inside, giving you the ultimate way to control the temperature in any home. The newest $199.99 Honeywell Home T9 smart thermostat reads movement in a room, so it knows if temperatures need to go up and down to create the comfort level someone wants at all times. Smart thermostats are also ideal for those who are traveling, as there is a vacation mode so you can save some money by not over-heating or over-cooling your home when you're not there. Buying this for grandparents? Consider springing for the installation too.

Long Distance Friendship Lamp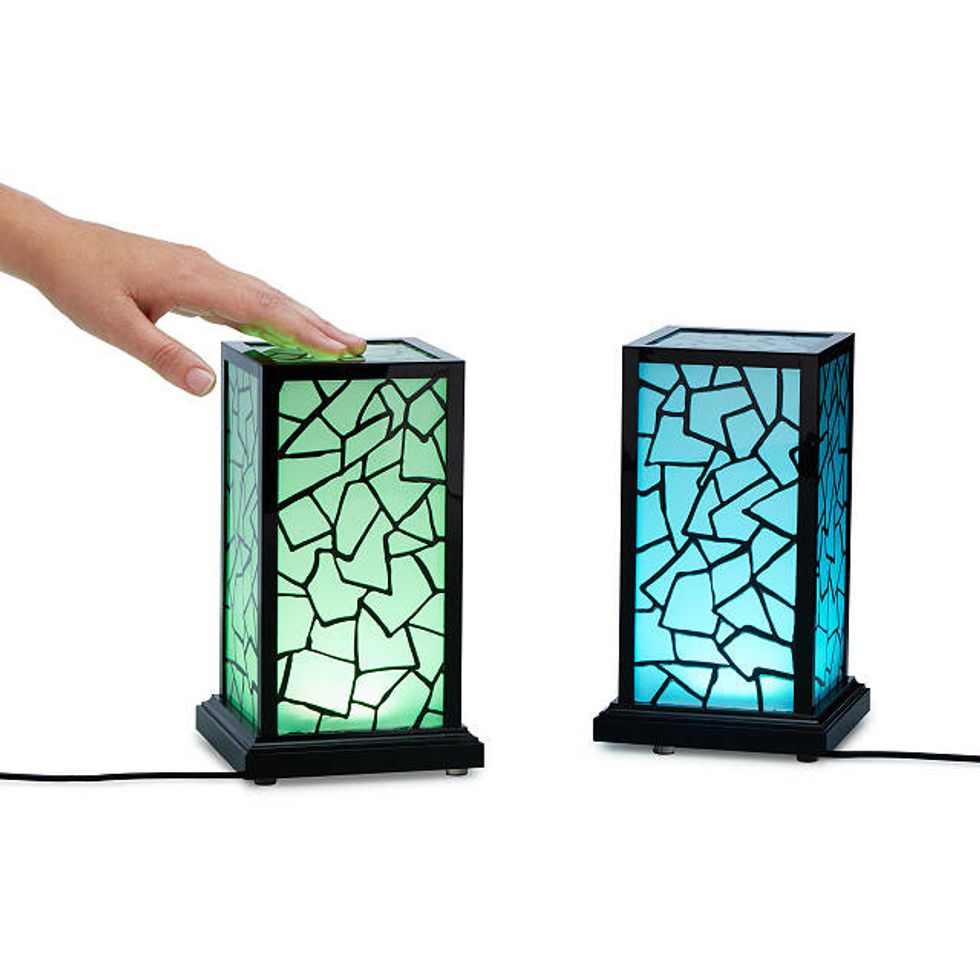 The Long Distance Friendship Lamp glows in a loved one's home when someone is thinking of them Long Distance Friendship Lamp
Friendship lamps are designed for pals and loved ones, touch one and the other lamp — wherever it may be — lights up to know someone is thinking of them. This pair, sold by Uncommon Goods, feature a unique design that taps into the look of Arts and Crafts movement for a very budget price. The Long Distance Friendship Lamp is $85 for one, $170 for two, they work over Wi-Fi, and can glow a specific color, or move through an entire rainbow for up to 24 hours, or for just 30 minutes.
Check out The GearBrain, our smart home compatibility checker to see the other compatible products that work with Amazon Alexa and Google Assistant enabled devices.