Like GearBrain on Facebook
Summer and fall are the perfect time to head outdoors. If you are looking to make the most out of this time and improve your runs, there are plenty of apps on the market to join you on your miles. These smartphone and watch apps can motivate and train all runners, from beginners to multi-marathoners.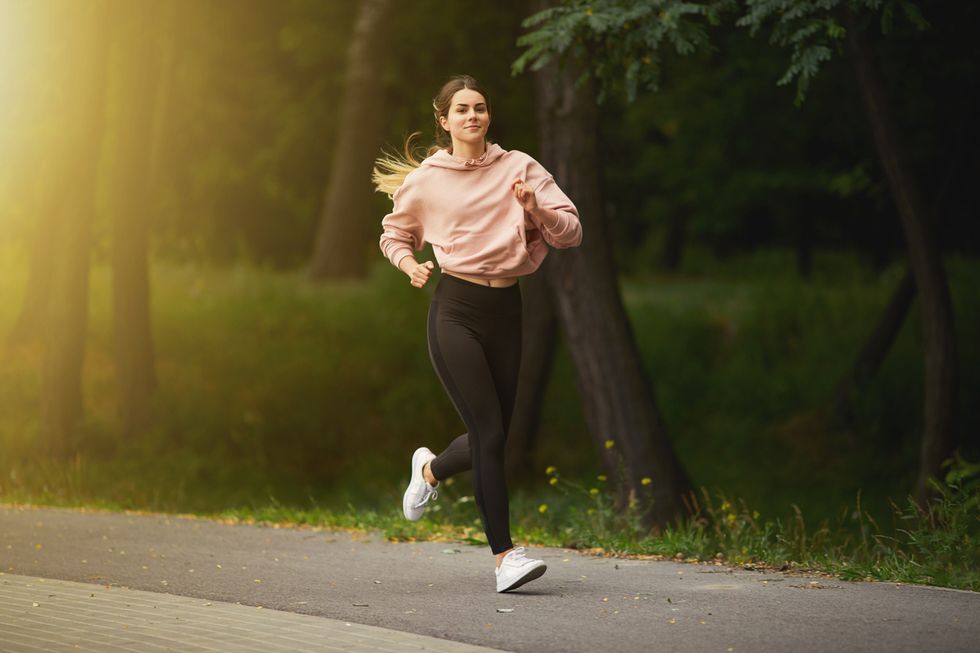 Never thought yourself a runner? These apps could help to change your mind.iStock
Beginners
These apps are designed to help runners setting out for their first time, complete their first 5K run or maybe even just pick up a new cardio routine to improve their overall health.
Everyone has to start somewhere and those looking to accomplish their first three miles can get a head start with Couch to 5K. The app includes an eight week plan that features custom audio training. The base plan has users work out three days a week with a combination of walking and running routines for 30 to 40 minutes. You can also play their own music playlists in between the audio directions and connect workouts to other apps, including Apple HealthKit and MyFitnessPal, to record health data.
Available for free on iOS, Google Play and Amazon App Store. In-app purchases and upgrades are available.
Those looking for a little extra help as they start their running career should consider investing in an audio personal trainer. With the Moov device strapped onto your ankle, your audio coach will measure your stride, cadence and landing impact so you can not only build up distance, but also improve your form. All the data is stored on your app so you can track your progress and your coach will use the data to improve your running measurements as you go. If you are looking to cross train, the app and device can also be used for swimming, boxing, cycling and circuit training.
App available for free on iOS and Google Play. Device available on welcome.moov.cc for $59.95.
Not everyone falls in love with running right away. Those struggling to get in the habit can easily make it a fun habit with this app. Zombies, Run! allows you to fulfill your fantasies of The Walking Dead and be on the hideout from zombies as you race to gather supplies and build your home base. During your workout, you will have to complete an audio guided mission and complete interval training as you outrun the zombies that are chasing you. There are four seasons currently available with hundreds of long and short missions to choose as you get in the hang of walking, jogging or running.
Available on iOS and Google Play. Pro version is $3.99 a month or $24.99 a year for more missions and subscription perks.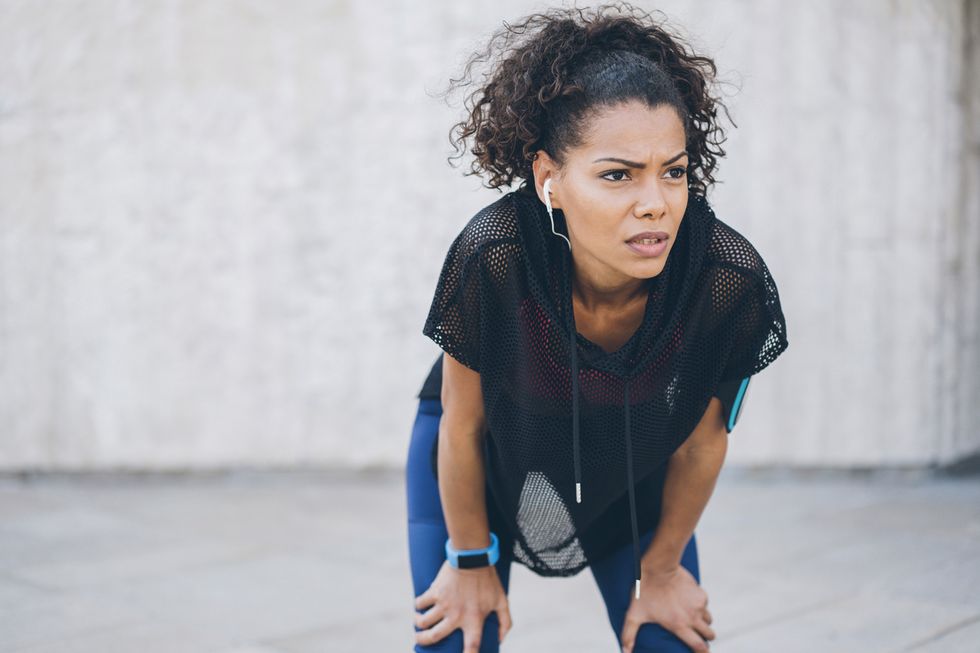 Already feel strong enough to run a 5K? These apps can help you get to the next level.iStock
Intermediate
Check out these apps if you've already had a few 5K's under your belt, want to start training for longer races or who simply want a new and more difficult challenge.
Racing season is quickly approaching, which means it may be time to start stacking up your race bibs. When you are ready to upgrade your training, Nike+ Run Club is a great place to start. The app helps you track your runs and share them with other Nike+ users around the world and train for multiple race lengths, including 5Ks, 10Ks, 15Ks, half-marathons and full marathons. You can customize your training depending on when your race day is to make the most out of your training time with speed, endurance and recovery runs, as well as in-progress motivation. If Nike shoes are your go-to accessory, you can also log how many miles are put on them so you know when it's time to invest in a new pair.
Available for free on iOS and Google Play.
If you are more of an Under Armour fan than a Nike enthusiast, MapMyRun is the perfect training app for you. The app helps you train for 5Ks, 10Ks, half-marathons and full marathons and even helps you find routes in your area based on the mileage you're looking to complete. Those who like a sense of community on their runs can even challenge friends who use the app to complete certain distances in a set amount of time. Similar to Nike+, you can connect your Under Armour smart shoes to the app to keep track of the mileage put on your shoes, as well as your cadence, stride and pace.
Available for free on iOS and Google Play. Premium membership is available for $29.99 a year or $2.50 a month.
As you advance in your running routine, you will need to start adding more complimentary workouts into your running routine. This app will not only provide an audio coach to help you better your runs every week, but also offers audio coaching for those additional workouts, including yoga, boxing, low intensity training and strength and conditioning. Expecting mothers who love to run can also take advantage of the app with a special maternity program.
The app is available on iOS and Google Play. You can try it for free for 30 days. Afterwards, the subscription is $14.99 a month, $99.99 a year or $399.99 for a lifetime membership.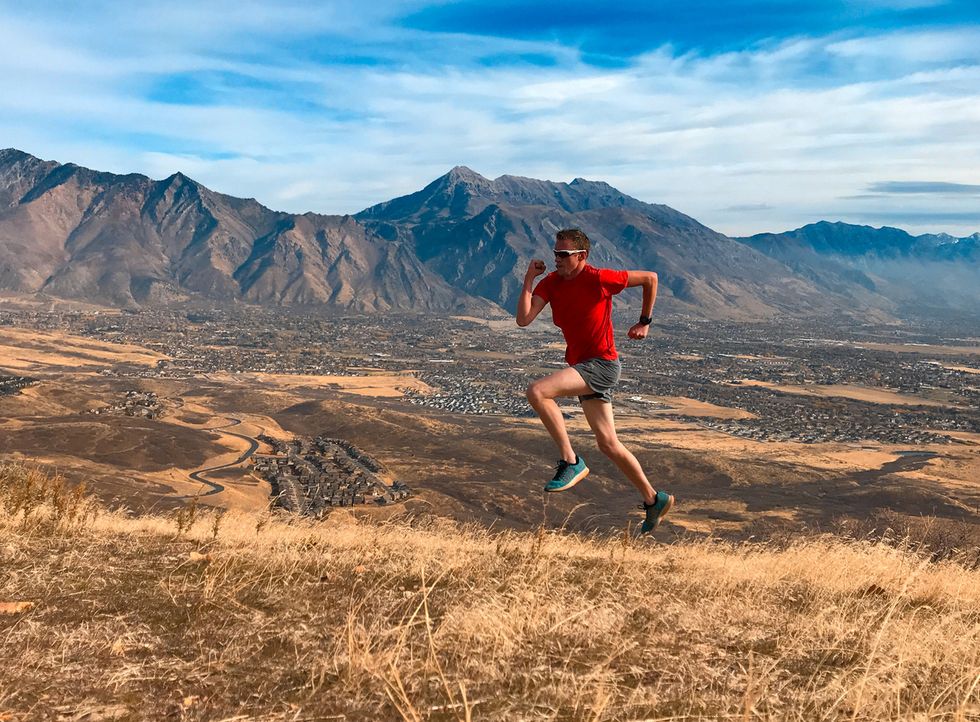 If you find 10K races too easy, these apps are likely to be more your speed.iStock
Expert
Finally, these smartphone apps are for avid runners who can't get through a week without logging at least 30 to 40 miles and sign up for races every chance they get.
Running 15 miles every day on the same route can get pretty boring. Those who want to take their runs to new heights can use the AllTrails app to find trail routes in their area. You can look for a route based on distance, difficulty, rating or even the particular sites you want to see so you can make sure that all of your runs are awesome runs. When you find a particular trail you love, you can save it to your favorites list and can even download maps with a pro account so you can stay on track if you choose a trail with little to no cellular signal.
This app is available for free on iOS and Google Play. A pro version is available for $2.50 a month.
Avid runners are focused on improving every aspect of their run and sharing their experience with fellow athletes. Strava allows you to do just that and more. By taking the phone on your runs, you can measure your health statistics, log your running data and can even turn on Beacon -- a feature that shares your location with an emergency contact so they can know where you are in real time. If you like the idea of being in a running community, you can even join a Strava club where you can share photos of your runs, build teams, stock up on gear and more.
This app is available for free on iOS and Google Play. A premium version is also available.
Once you have your form and schedule down, the only thing missing from your running routine is an inspiring music playlist. Rock My Run provides runners with music proven to amp up their pace and the Rockstar membership even plays music that fits your specific tempo and heartbeat. You can choose music based on specific genres and radio stations or even music that has specific beats per minute.
This app is available for free on iOS and Google Play. The Rockstar version is $2.99 a month.
Like GearBrain on Facebook