Like GearBrain on Facebook
As the weather turns cold, heading outdoors for a quick run or workout becomes less enjoyable. But there are ways to get your heart racing, and clock those minutes all from your home. From devices that track your exercise during the day to services that bring live workouts and routines right to your living room, these options are some of the best ways you can stay strong and fit, even when cold winter winds try their best to get you off your exercise game.
Apple Watch Series 6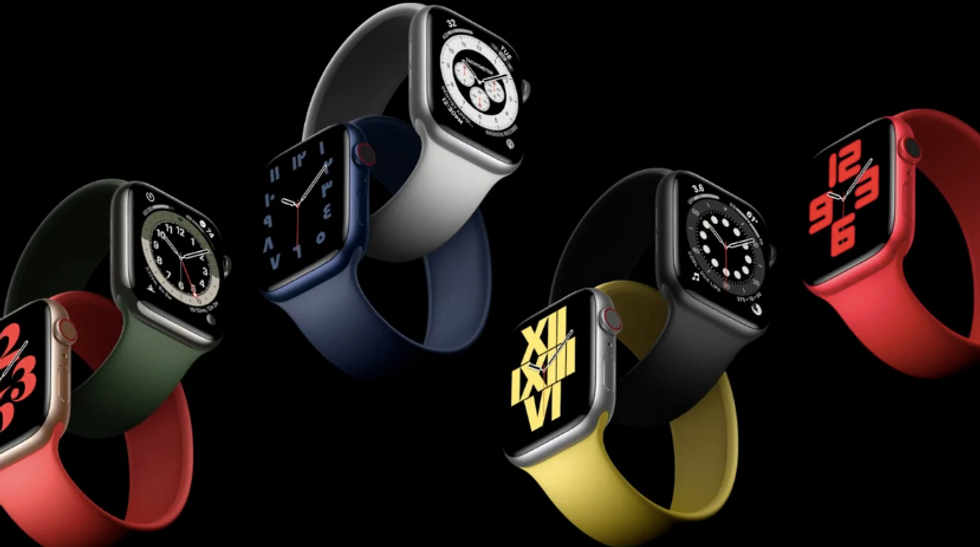 The newest Apple Watch from Apple reminds you to log a workout if it senses you're in the middle of one.Apple
Starting at $399, Apple's latest wearable is a fitness dream. Running on the new watchOS 7 software, there are a number of features that make the Apple Watch Series 6 a solid workout option for homebodies.

You can challenge friends to fitness competitions in the app — and the Apple Watch Series 6 now reminds you to log each workout when it detects that you're in the middle of one, whether you're running or walking. This is key for anyone who is training, and just a great way to keep track of your fitness levels. There are also new workouts to try in the app including one of our favorites — dancing.
Standard tools are still there — your activity levels of the day, noted at the actual hours, how many calories you've used, and a heart rate reader. You can also track your trends after you've logged enough workouts, so you can see if you're improving or maintaining.
Finally, watchOS 7 brings access to the new Apple service, Fitness+, our next suggestion.
Fitness+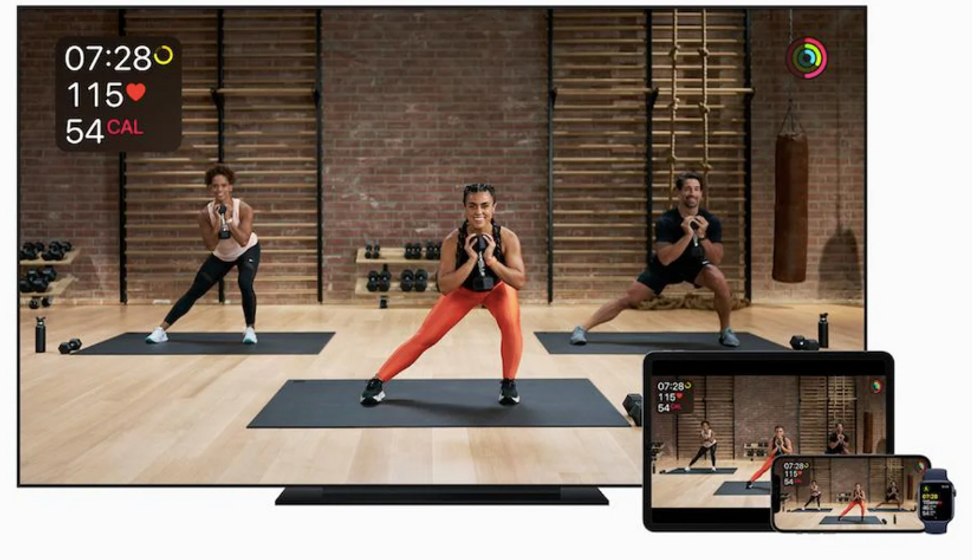 Fitness+ is a new workout service from AppleApple
The new fitness service from Apple just launched in December, bringing live health and fitness metrics right to your screen, whether that's your computer, or even your TV. Fitness+ isn't just an app you can download to your Apple Watch, but is available through Apple TV, pushing workout classes a bigger screen

You are going to need a Apple Watch to operate within Fitness+ however, but if that's something you own — or are planning to buy — you'll then be able to access workouts that range from yoga and dance, to rowing, cycling and even high intensity interval training. Workouts are led by trainers in a studio setting.
The service is $9.99 a month or $79.99 a year, but you can bundle Fitness+ into the Apple One Premier Plan for $29.95 a month. For those with a current Apple Watch, they can sign up for their first month at no charge and see if the service works for them — and new Apple Watch buyers, those buying the Series 3 and up, will get a three-month trial for free.
The Mirror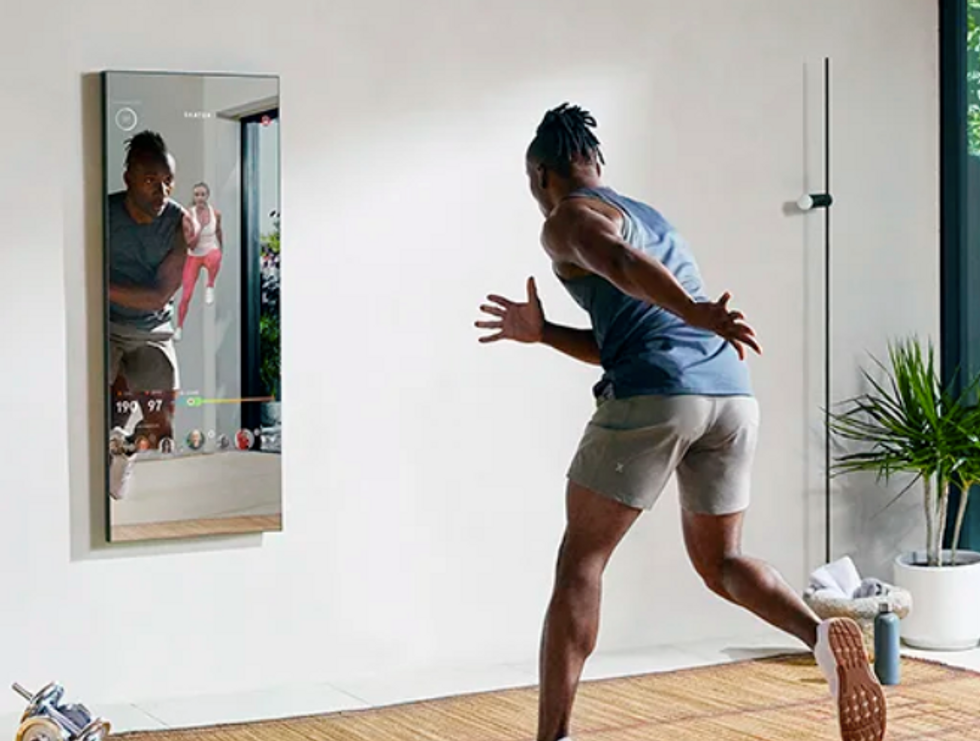 Gain access to more than 50 kinds of workouts with The MirrorThe Mirror
This is hardly a budget option, but for those who can, the Mirror is both a device and service rolled into one. You get more than 50 different kinds of workouts, broken into classes that are between five and 60 minutes long from kickboxing to yoga, barre to cardio and strength.

You can mount The Mirror on a wall, or have it stand on the ground. You can also join friends during your workouts to make it feel more like a community experience. But you do get live feedback from instructors on your own workout. The Mirror starts at $1,495 — plus an extra $250 for delivery and installation — and then you're going to pay $39 a month for access to the love and also on-demand classes for up to six people in your household.
Dance classes on Instagram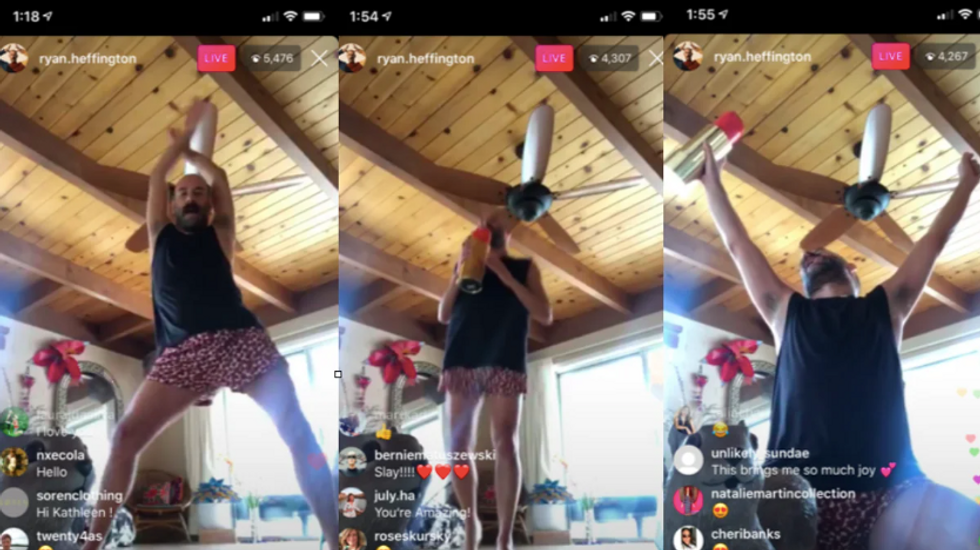 Dance classes, like those offered by Ryan Huffington above, are a great way to stay active even from inside your homeRyan Huffington
There are so many live workouts people can now do in their home on services including Zoom, Facebook, Instagram and even YouTube. Many workout studios, which had to close because of social distancing, have transferred their classes to digital services. Some are certainly free, but some ask for a fee and you can also find free trials as well. (And it's always great to even pay a small fee to thank people for bringing you these workout options too.)

There are also great dance classes — particularly on Instagram — where you can join in and watch as people comment live while they're getting in their cardio. One of our favorites is Ryan Huffington, but you can also find other dance instructors as well as live DJs, which can spin tunes while you spin around at home.
Nokia Body+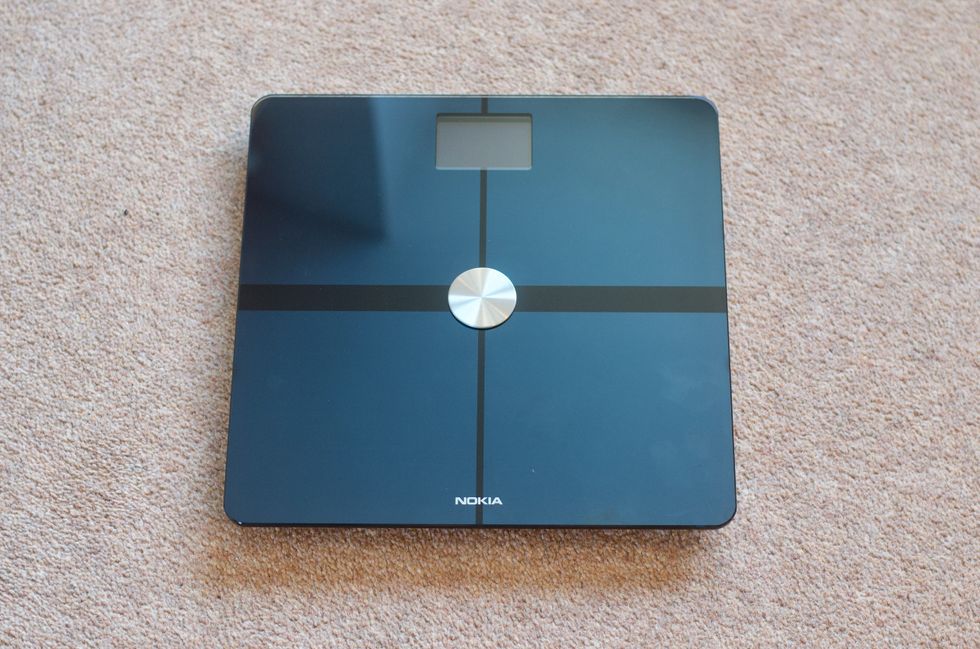 Nokia Body+GearBrain
Winter time is when we all start to dread getting on the scale. But you're using one of these connected devices to keep your body lean and strong. So there's nothing to stress about before stepping on the $99.95 Nokia Body+.

The scale is connected to a Health Mate app either over Wi-Fi or Bluetooth, and you can sync this to Apple's Health app, and also MyFitnessPal. You customize readings based on your weight, height, age and gender. From there, you'll get your fat mass, body water and bone mass, muscle mass and your body mass index, or BMI.
Use The GearBrain to help you find the best fitness tracker, smartwatch or health device for you and works with your smart devices in your home.
Introduction of The GearBrain, The First Compatibility Find Engine for Smart Devices www.youtube.com
Like GearBrain on Facebook