As the weather turns cold, branching outdoors for a quick run or workout becomes less enjoyable. Daylight hours dim too, which can affect our ability to get outside after work. That doesn't give you the excuse to skip a chance to get your heart racing. Here are five ways to help you stay strong and fit — even when cold winter winds try their best to get you off your exercise game.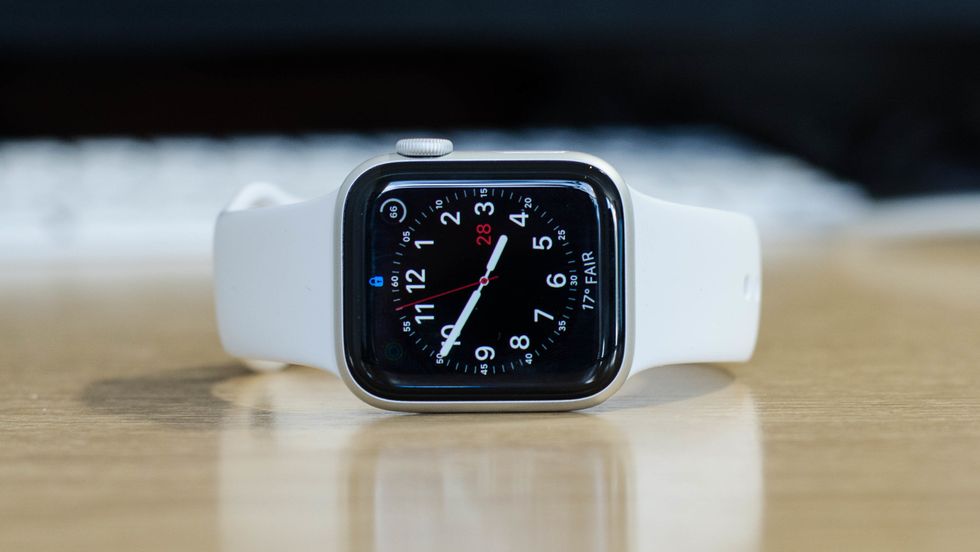 GearBrain
Apple Watch Series 4
Starting at $399, Apple's latest wearable is a fitness dream. Running on the new WatchOS 5 software, there are a number of features that make the Apple Watch Series 4 a solid workout option for homebodies.
You can challenge friends to fitness competitions in the app — and the Apple Watch Series 4 now reminds you to log each workout when you start. This is key for anyone who is training, and just a great way to keep track of your fitness levels. There are also new yoga workouts to try in the app, great for winter time fitness options.
Standard tools are still there — your activity levels of the day, noted at the actual hours, how many calories you've used, and of a heart rate reader. That ties into one of the most exciting features is the Apple Watch's ability to do an EKG — which is meant to go live by the end of 2018, Apple said. While one would hope not to have to use this during a workout, for some the new smartwatch feature may bring peace of mind.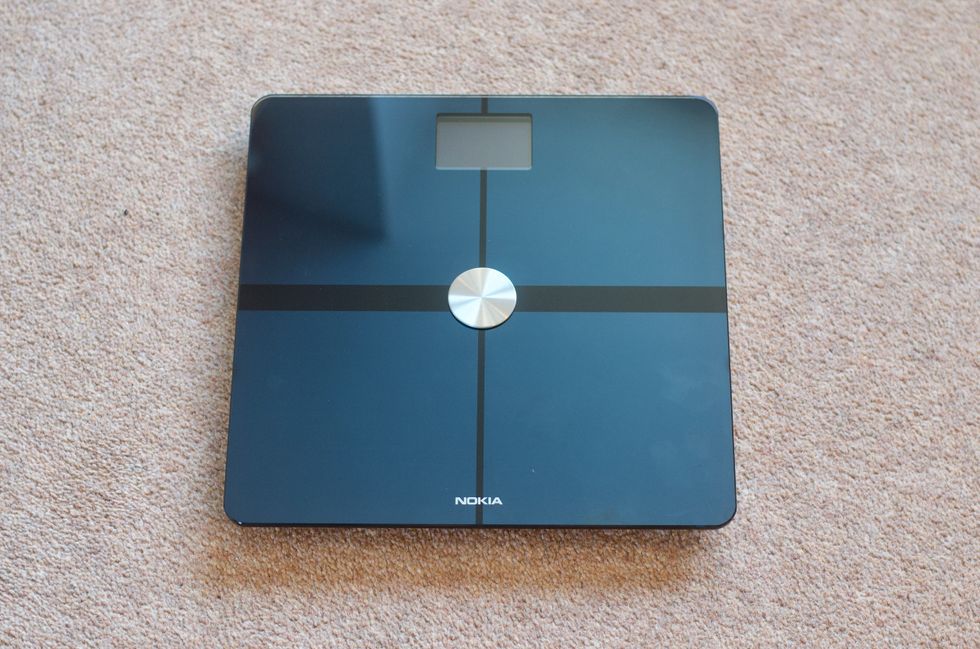 GearBrain
Nokia Body+
Winter time is when we all start to dread getting on the scale. But you're using one of these connected devices to keep your body lean and strong. So there's nothing to stress about before stepping on the $99.95 Nokia Body+.
The scale is connected to a Health Mate app either over Wi-Fi or Bluetooth, and you can sync this to Apple's Health app, and also MyFitnessPal. You customize readings based on your weight, height, age and gender. From there, you'll get your fat mass, body water and bone mass, muscle mass and your body mass index, or BMI.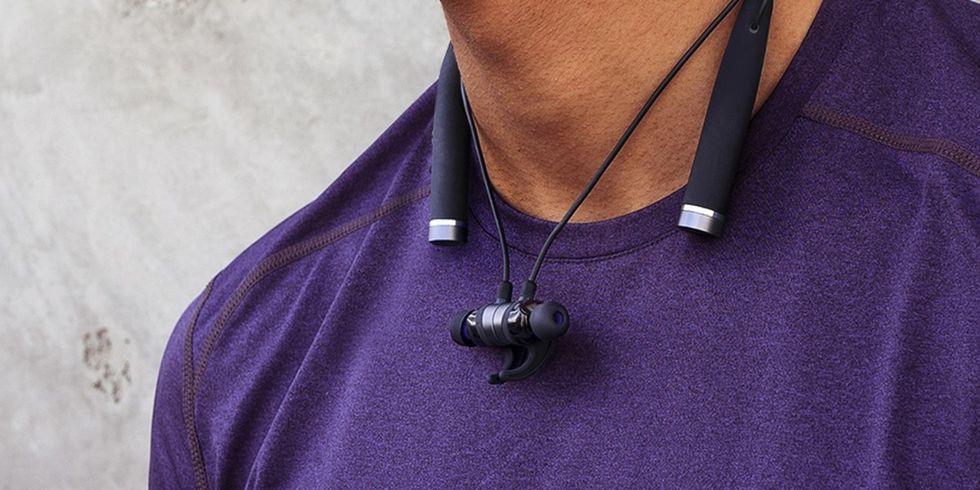 Vi
Vi Sense
Vi Sense is a wireless set of earphones — but with a personal digital trainer crammed inside. The wearable sounds pretty good, courtesy of harmon/kardan, and while Vi was originally designed for outdoor workouts when we first reviewed it, the program now covers indoors fitness routines as well.
Both Android and iOS devices can link to Vi, and you can pair with a lot of outside apps from Spotify Premium, Apple Health Kit, Strava, Google Fit. You can also pull in any music currently stored on your phone to play as you work out as well.
Vi's allure is not really as a headphone though, but as a personal trainer. The A.I. keeps track of your workouts, can push you to work harder than the last session. You'll be told when you've hit your fat burning zone, if it's cold outside, and you can even ask for a set rhythm to play so you can keep pace if you're running inside on a track.
Calls are also supported while using the headset, which pairs with your phone and lets you make check in on the office, a friend or home if you're sneaking in a quick workout before heading home. Vi launched at $249, and that price is now a much sweeter $149, which includes the Vi app for free for a year.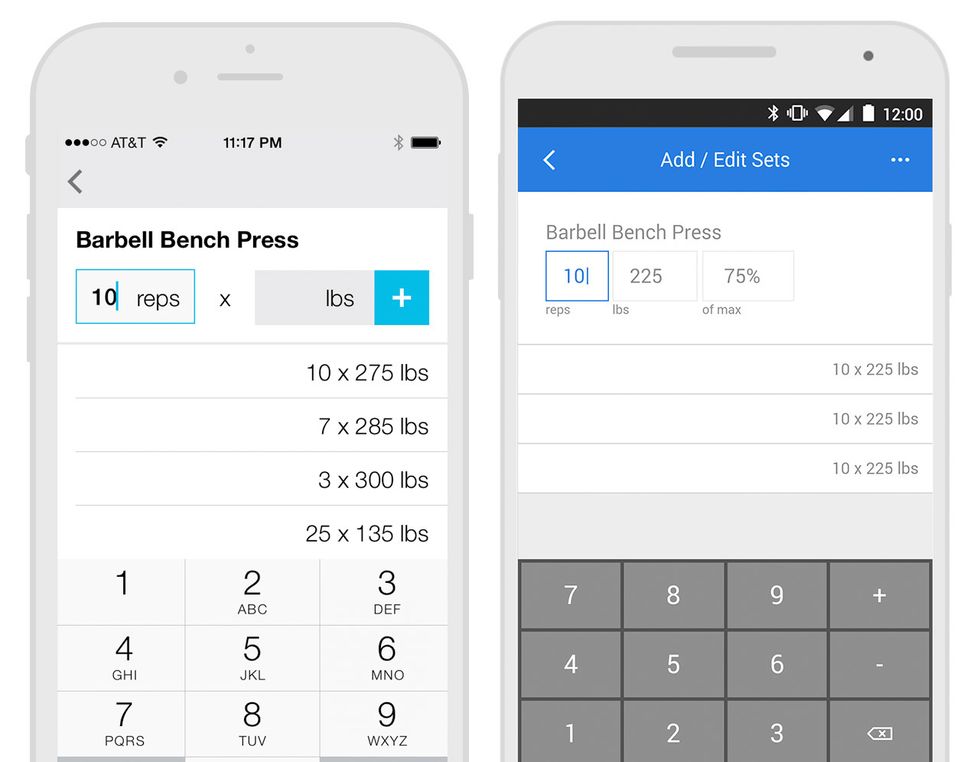 Liftium
LIftium

Lifting weights is a popular indoor gym activity. It's also one of those workouts that you can't log through your Apple Watch. Often you'll see people scribbling down their workouts — tracking weight increases and sets. Liftium is an app that for just $2.99 lets you input all of those details digitally, even create your own routines that you typically use or rotate through during a week. Workouts are graphed across months and days, and you can use Liftium on the iPhone, and sync data to HealthKit.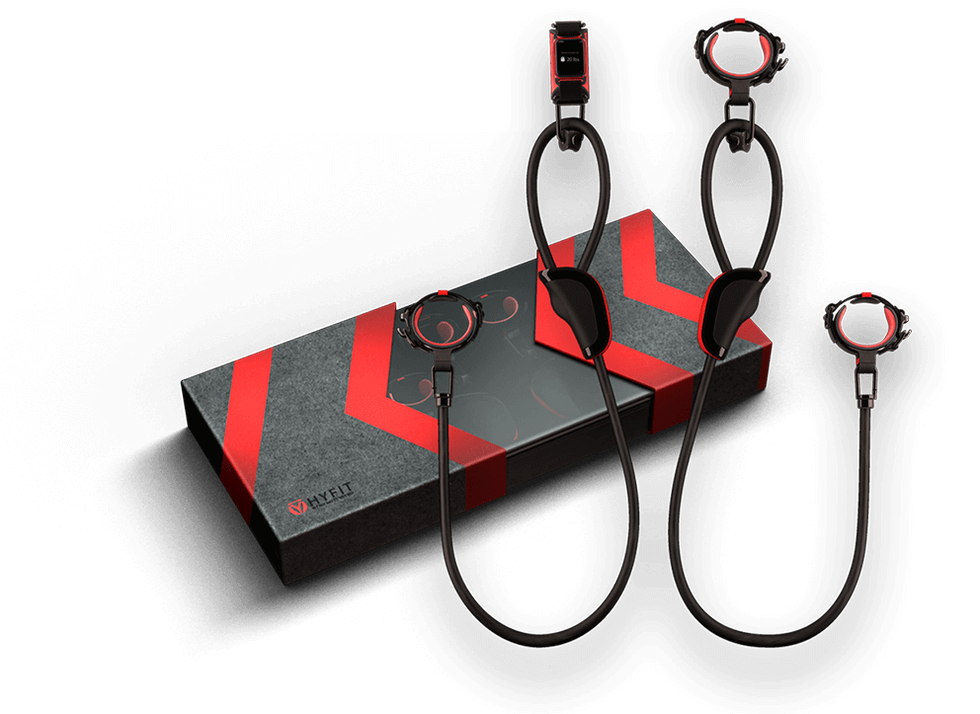 Hyfit
Hyfit Gear
Hyfit is really a mobile gym, a set of resistance bands that link up to an app, keeping track of workouts that you can honestly do, anywhere you want. The entire set-up includes a resistance bands and a wrist tracker, which includes a heart rate monitor and sensors. These read reps, how long you've been working out, the resistance you've set for each band, and, yes, tracks calories.
You can set the resistance bands from 22 to 44 pounds, and the wrist tracker has wireless charing and eight hours of battery life. The app also comes with workout videos. Hyfit is currently in pre-orders, which means you can get a set of bands and a tracker for $119 instead of the eventual price of $199.