Like GearBrain on Facebook
By Alyssa Haddad
Technology is evolving at light speed, particularly in the devices and tools we use to watch television. Think of this as a new Golden Age of TV where the question isn't 'What are you watching?' but 'How are you watching?'
With a small income, but a huge appetite for television shows, I've learned to feed my hunger through apps and streaming services that I watch on my Amazon Fire TV and iPhone. But there are many more options available. While it can be incredibly overwhelming to know which to choose, relax, sit back and let us help you break it down.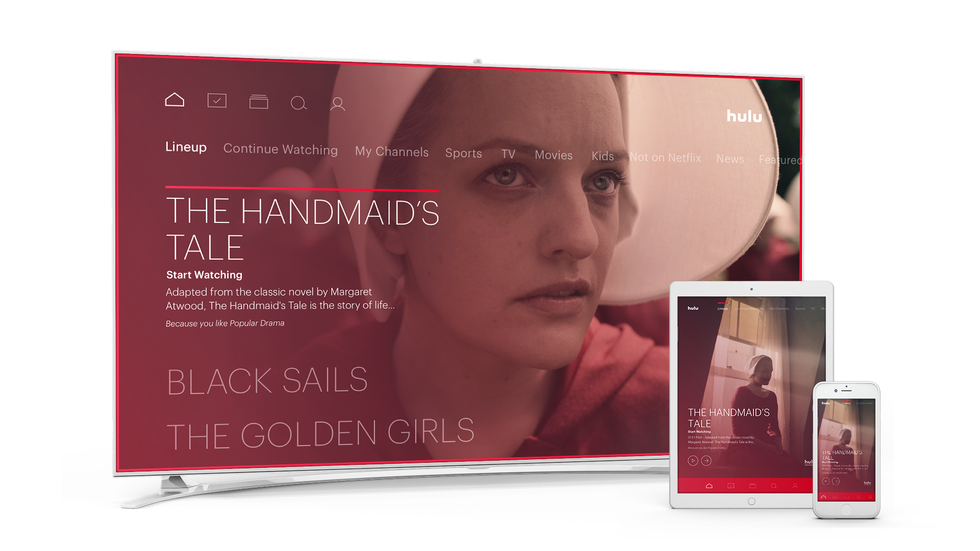 Hulu is just one network that offers original content along with shows that are old favorites.Photo courtesy of Hulu
The Streaming Service aka The OGs
Netflix: Orange is the New Black, Master of None, Bloodline
Hulu: Casual, Difficult People, The Handmaid's Tale
Netflix is the mother of all streaming networks, as this new era in on-demand television started with this service. At this point, nearly 100 million people have a Netflix account—nearly one-third of the U.S. However you sign in, Netflix is clearly a favorite, growing more so since it launched its first original program, House of Cards, in 2013. Even before that, Netflix was a way to find movies and shows without a home, since launching in 1997.
However, if keeping up with current shows are your main concern, or you want to watch live TV, or binge a show that you never got around to five years ago, Hulu is without a doubt your best, most customer compatible option. Missed the latest episode of Last Man on Earth on FOX? Hulu will upload that episode the next day. In fact, most shows from ABC, NBC, and FOX are uploaded to Hulu the day after they air. And while Hulu is still relatively new to original programming, their content can go toe to toe with those on Netflix. The Handmaid's Tale even inspired an SNL sketch, and both Casual and Difficult People earning critical acclaim. Now, for an extra fee, Hulu allows viewers to catch their favorite shows as they're airing, with a Live TV option from more than 50 channels.
Where to Watch
Netflix and Hulu are the heavy hitters of streaming, making it extremely convenient to watch wherever you want, whenever you want, on whatever you want. With smartphone, tablet, and streaming media player accessible apps, it would be harder to find a device that doesn't support these two powerhouses. Netflix has even made it so that you can download your favorite episodes to watch when you're not connected to Wi-Fi or data, so that even being in a subway underground won't stop you from finishing the new season of House of Cards.
The Streaming Service aka The Elites
Amazon Video: Transparent, Catastrophe, Mozart in the Jungle
HBO GO/HBO NOW: Veep, Game of Thrones, Big Little Lies
We're calling Amazon Video, HBO GO and HBO NOW the elites of the streaming world because these two services separate themselves from Netflix and Hulu by only offering entirely original content. Yes, Amazon Video offers shows that aren't theirs—which is awesome—but let's be real: you're using Amazon Prime for their original programming. In addition to new, unique shows, most of the shows on HBO and Amazon are major contenders during award season, making these two services a must for any serious TV watcher.
Where to Watch
With an account, most smartphones, tablets, and streaming media players are compatible with both of HBO's apps and Amazon Video's app. However, beware Apple TV fans—the service currently doesn't offer an Amazon Video app. Never fear, rumors say there's one on the way.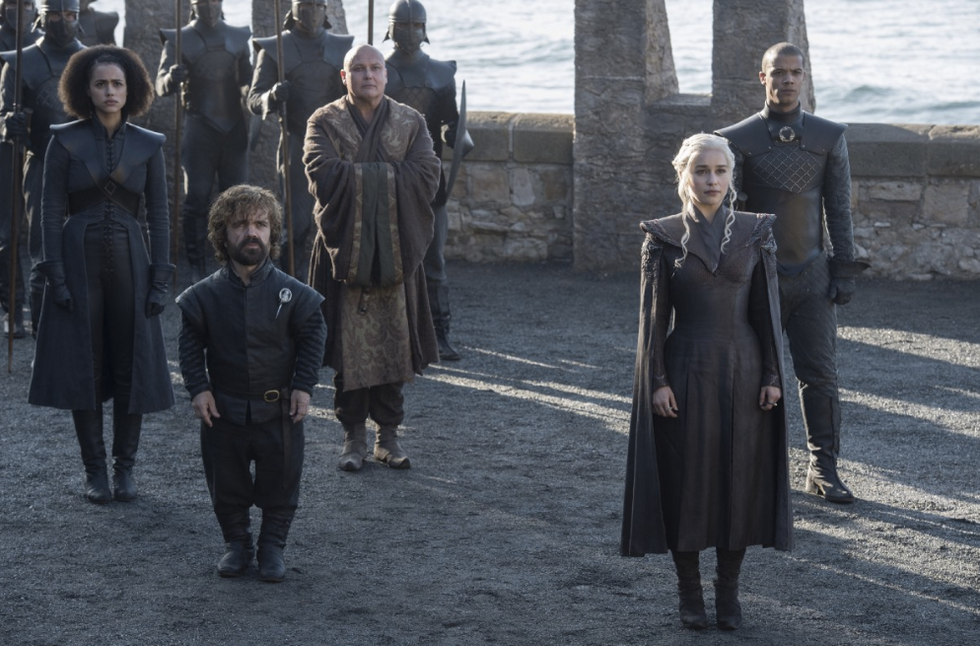 Game of Thrones returns for its 7th season this year.Photo by Macall B. Polay/HBO
The Streaming Service aka Live TV

Cable companies are expensive, but in this era of peak TV, it's not that crazy to hear of someone skipping a meal or two in order to keep up. (Ahem.) But with live TV services that let viewers to stream favorite shows in real time, that's no longer necessary.
As I mentioned earlier, Hulu offers a live TV service—but so too does DIRECTTV Now, Sling TV, PlayStation Vue, and most recently, YouTube TV. These services are compatible with all streaming media players—and for unbeatable rates. The best part? These live streaming services offer differently tiered pricing options, allowing customers to customize how many channels they want. And it's not just for TV shows. Sports fans too can find live TV options tailored to their favorite team.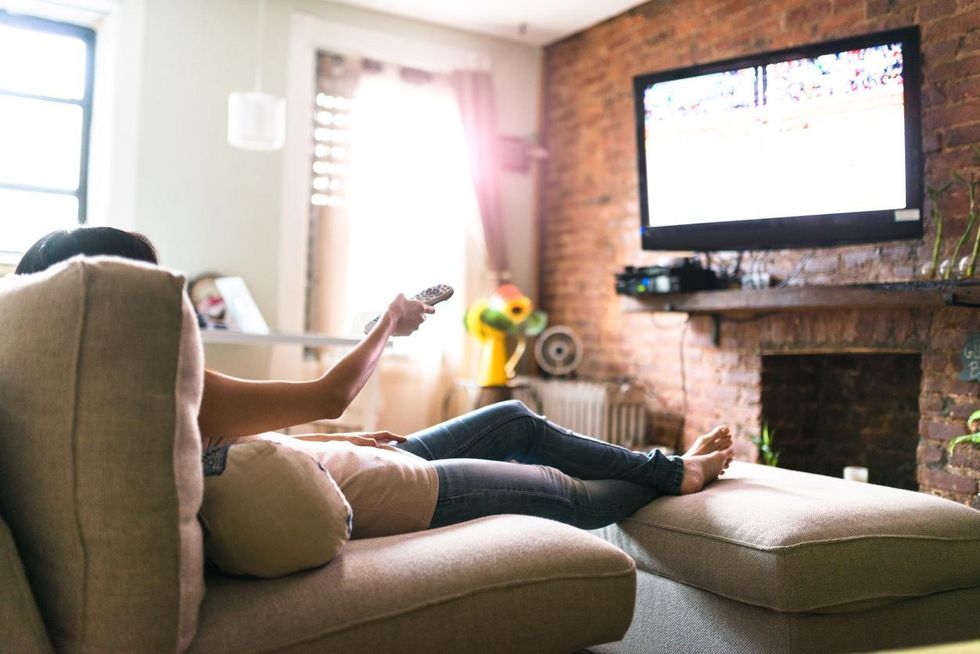 Yes you can still watch television the old-fashioned way—live.
Where to Watch

Most networks have their own apps, so whether you're getting your weekly dose of comedy from Full Frontal with Samantha Bee on TBS, or hanging onto the edge of your seat with The Americans on FX, if you have old school cable or one of the many streaming services mentioned, viewers can catch their programs in real time on any device from anywhere. Waiting for a bus that's running late? That's no excuse to miss Shondaland Thursday on ABC.
It can be confusing with so many amazing shows to watch, on so many platforms and so many devices to know where to even begin, but it doesn't have to be. With all the smart technology and streaming services available, peak TV is directly at your fingertips.
-Alyssa Haddad is a recent MFA graduate from New York University and an award-winning writer of stage and screen. She's also an avid TV-watcher, foodie, and social media consumer.
Related Articles Around the Web
Like GearBrain on Facebook