Like GearBrain on Facebook
Initially, people adopted smart plugs as they would a timer, using the device to turn a lamp on or off, for example. Today, the features have grown exponentially, integrating into home security systems and smart home ecosystems like those from Vivint and Apple HomeKit. Smart plugs can monitor your electrical usage, be used inside the home, and outside too, and work with voice assistants from Alexa and Google Assistant letting you control how they're used just by talking out loud. When choosing a smart plug for your home, we recommend thinking how you want to control appliances, lamps and any other connected product you'll use. Sent a new, iClever indoor mini smart plug to test, we found the device works on all of these devices — and all without a connected hub.
Getting started

The iClever line of smart plugs include both indoor and outdoor devices that work on Wi-Fi and Bluetooth, and on the same app. The new mini indoor smart outlet which we tested, can control any device, appliance or lights that is plugged into it without a connected hub. Instead, you use either the Smart Life app, or speak voice commands through Alexa and Google Assistant-enabled devices.
Setting up the iClever smart plug is very simple. Instructions are in the box, but as they're a little hard to read, we recommend you use the mobile app, which you can download from both iTunes or Google Play, or get by scanning the QR code in the instructions. Look for the Smart Life app for your iOS or Android smartphone, as iClever does not have an app with its name.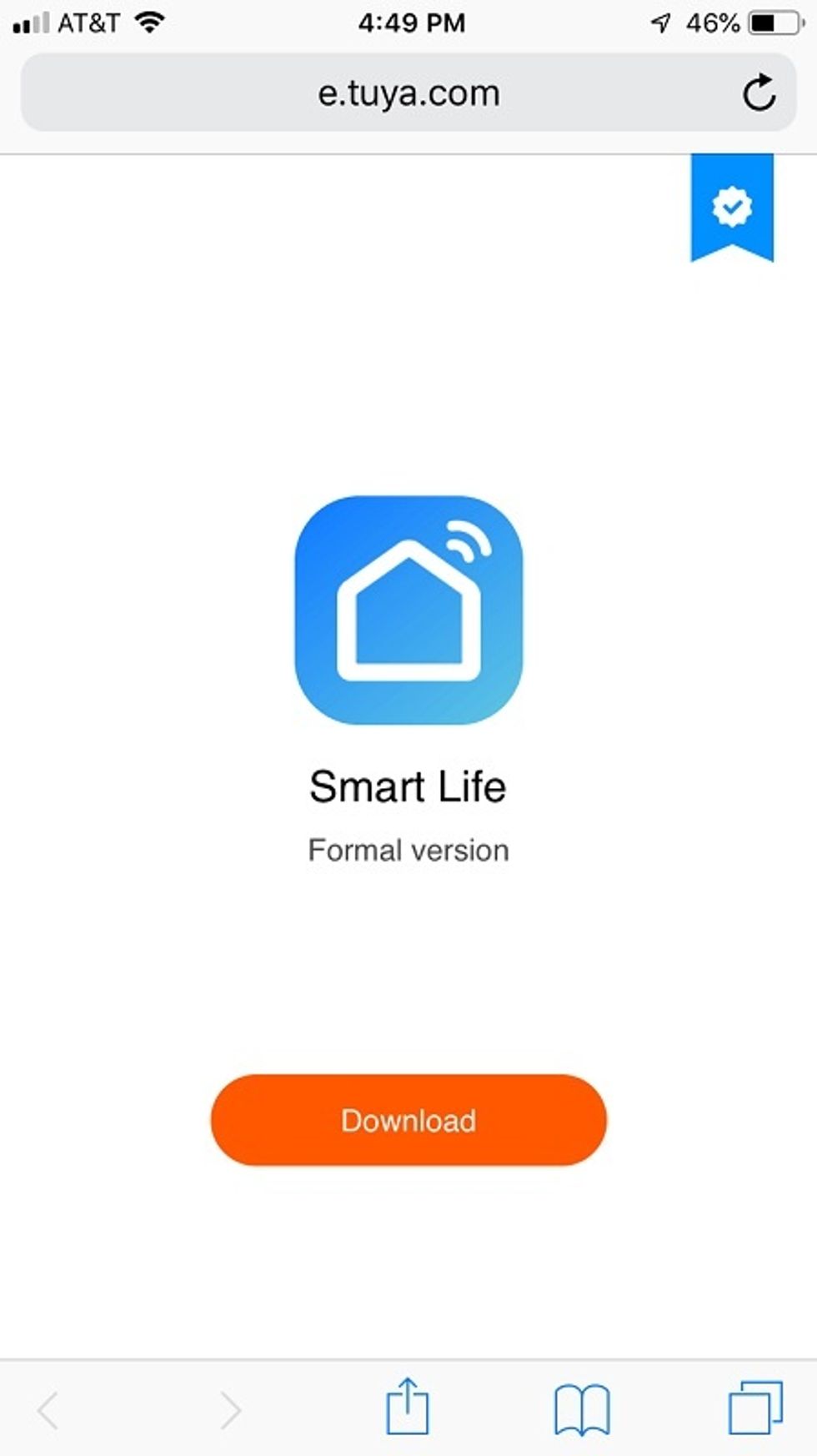 Smart Life app available on App Stopre and Google Play for iClever smart plugs GearBrain
After downloading the app, put the iClever smart plug into an outlet, and then plug any device you want to control into it. Next, follow instructions in the app to add a device by selecting "+" in the top right corner of the app. You'll use a Bluetooth signal to connect your plug to a home Wi-Fi router — and make sure you're standing close to the smart plug to speed up the process.

The iClever smart plugs work off a 2.4 GHZ wireless connection, so select that if have a dual band router. Once the device has been added, name it in the app, so you can use Alexa and Google Assistant voice commands to control them. To use Amazon Alexa platform, enable the Smart Life skill in your Alexa app. For Google Assistant, look for the Smart Life skill in your Google Assistant app.
Enable Smart Life on Amazon Alexa app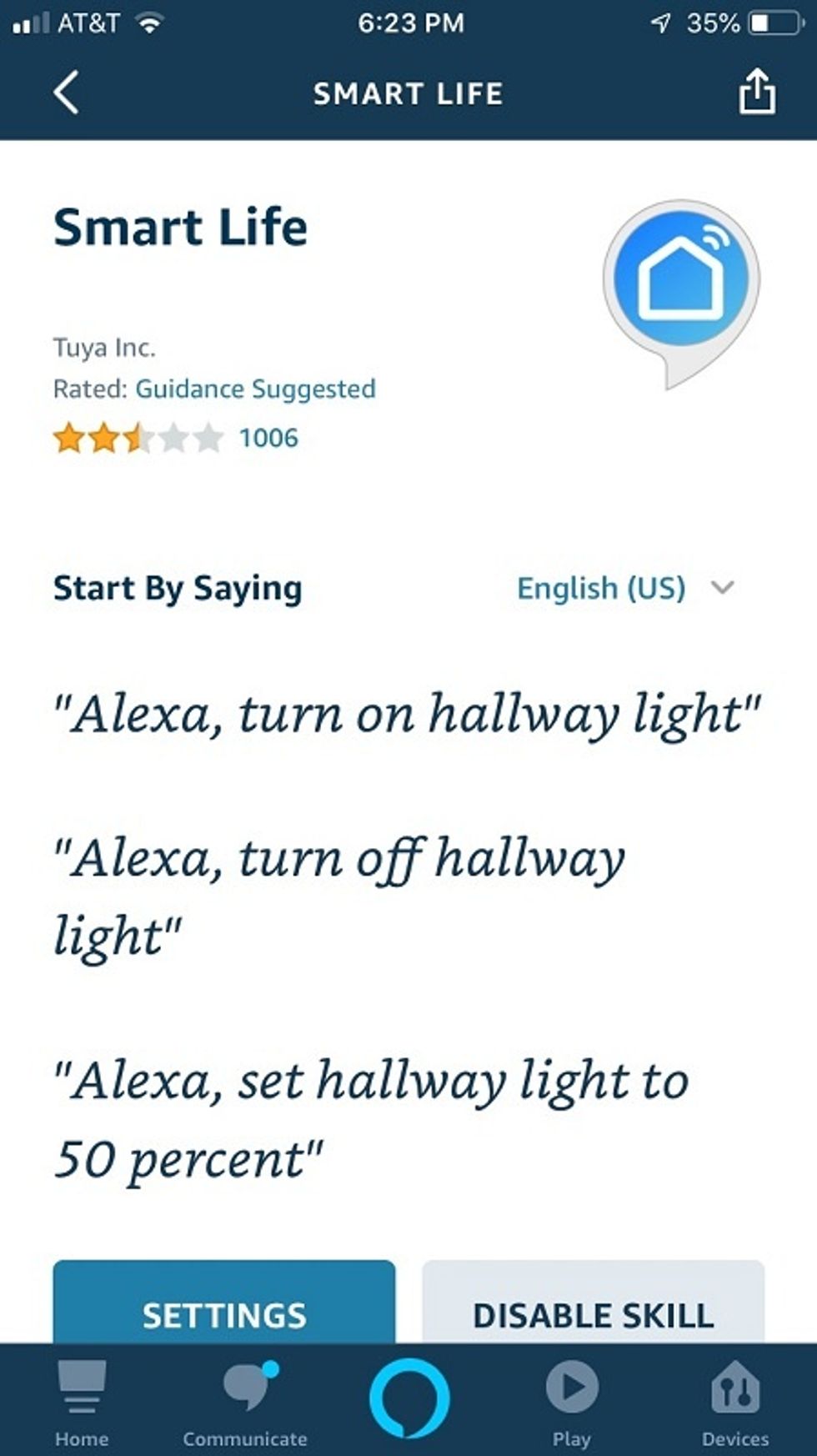 Enable Smart Life on Google Assistant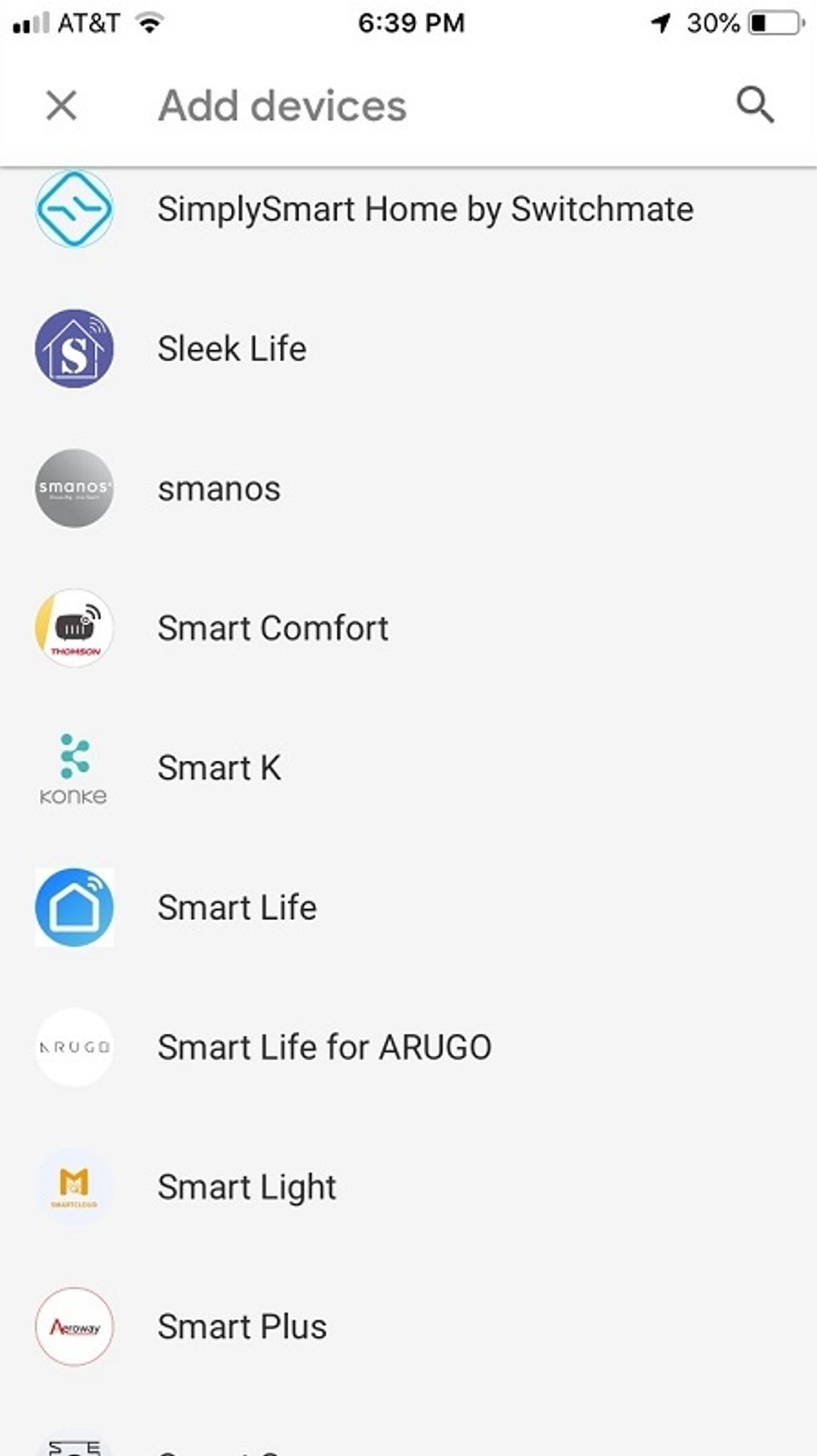 iClever smart plugs can also work with If This Then That (IFTTT) applets. These applets, once activated, can turn your lights on, and can send notifications when a trigger or action has been identified. You're not going to be able to link iClever smart plugs directly with smart home systems like Samsung SmartThings — but you can with IFTTT applets. There are also IFTTT applets for Arlo cameras, plus other applets that can make your lights brighter or even change the colors.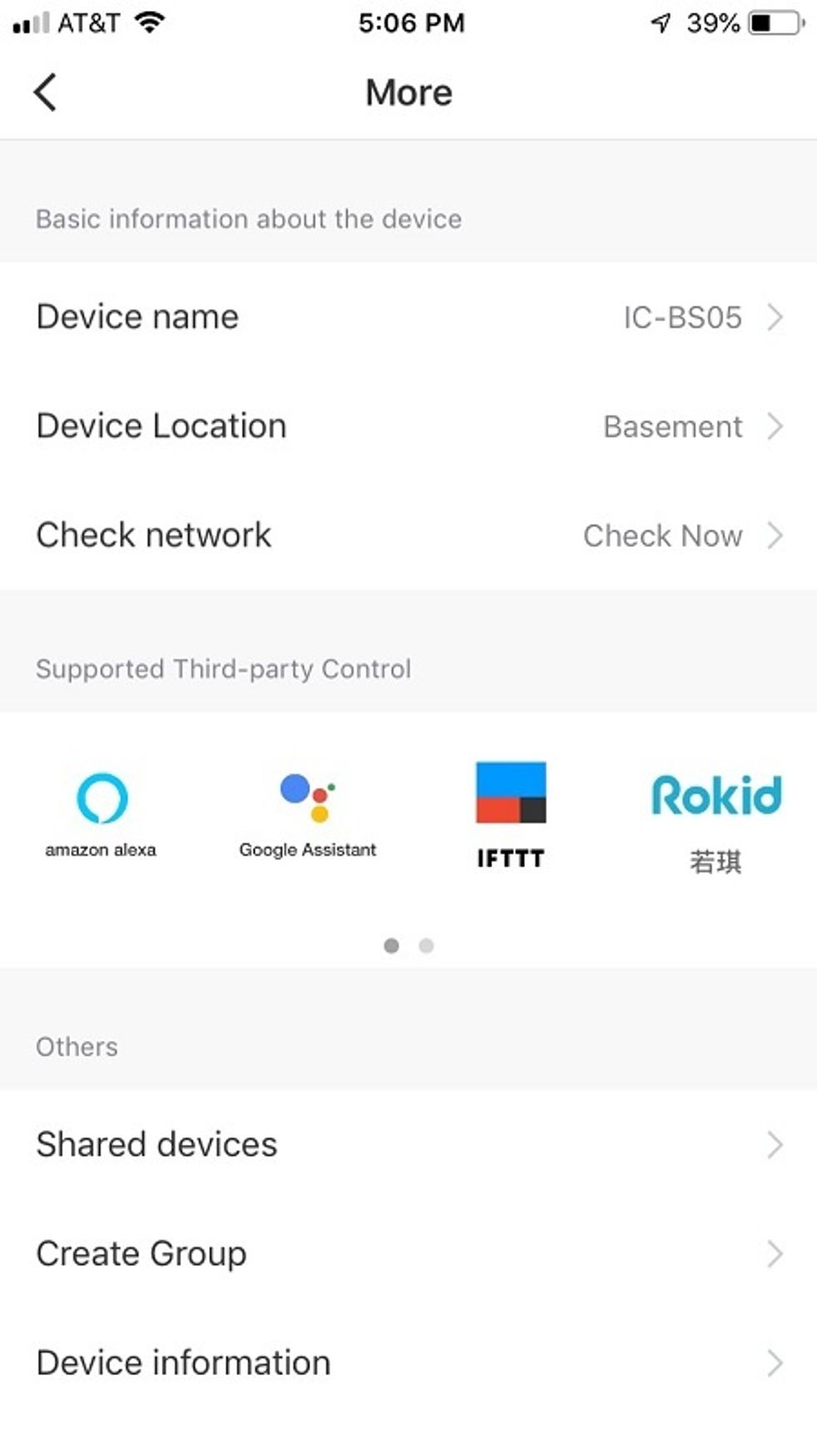 iClever smart plugs work with Alexa, Google Assistant and IFTTT.GearBrain
How to control devices using iClever smartphones

In the Smart Life app is where you can create scenes and automations for the iClever smart plug. GearBrain has tested many smart plugs, and this is the first one we've seen that extends smart features to such a wide group of non-smart devices. Automations from iClever work similarly to the way IFTTT applets do, by asking you to pick a condition, then how you want t smart plug to react. These automations or conditions can include temperature, humidity, weather, air quality, sunrise and sunset, schedule and by device. The executions you can select include setting a scene, triggering an automation, sending a reminder or a delay. Think of this an an example: After plugging an air conditioner (AC) into an iClever smart plug, you set an automation for the AC to turn on when the temperature outside the house reaches a certain temperature. That temperature is set in the Smart Life app, where you can also set the length of time you want the AC to run. These automations can be customized, are simple and easy, and there are numerous devices in the app you can select to control.
Cost & Specs

The iClever smart plug works on a 15A current output at 125V. The technical specs include AC 100-240 V, 50-68 Hz, power rating 1875W (125V/15A). The iClever 15 A Smart Wi-Fi Mini Outlet retails for $14.99 and is available on Amazon.
Summary

The iClever Smart Wi-Fi Mini Outlet is a reliable, well-designed and simple smart plug, that is sleek enough to stack them on top of each other. Anything plugged into one of these outlets can be controlled by voice, or through an app to automate devices that would normally require a connected hub. This smart plug can run your TV, a lamp, a home speaker system, humidifiers and dehumidifiers, portable air conditioners and any other non-smart device you want to make "smart."
Another nice feature of the iClever Smart plug is the app and its automations, which can link up and control a wide variety of non-smart devices, like a portable AC unit, air monitor or dehumidifier. These automations can be triggered numerous ways, such as the time of day, the day of the week or your local air quality or temperature.
In terms of smart home integrations, however, iClever is lacking. If you currently own a smart home system (Insteon or Iris by Lowe's, for example) or want your central controller to be a connected hub (such as a Wink or Nexia), these smart plugs are not for you. If you want to build your own customized smart home system, iClever smart plugs are good smart plugs to use. But keep in mind that when adding new connected devices to your system, you will need to rely on either Alexa, Google Assistant or IFTTT applets to make all the devices compatible and controllable in one app.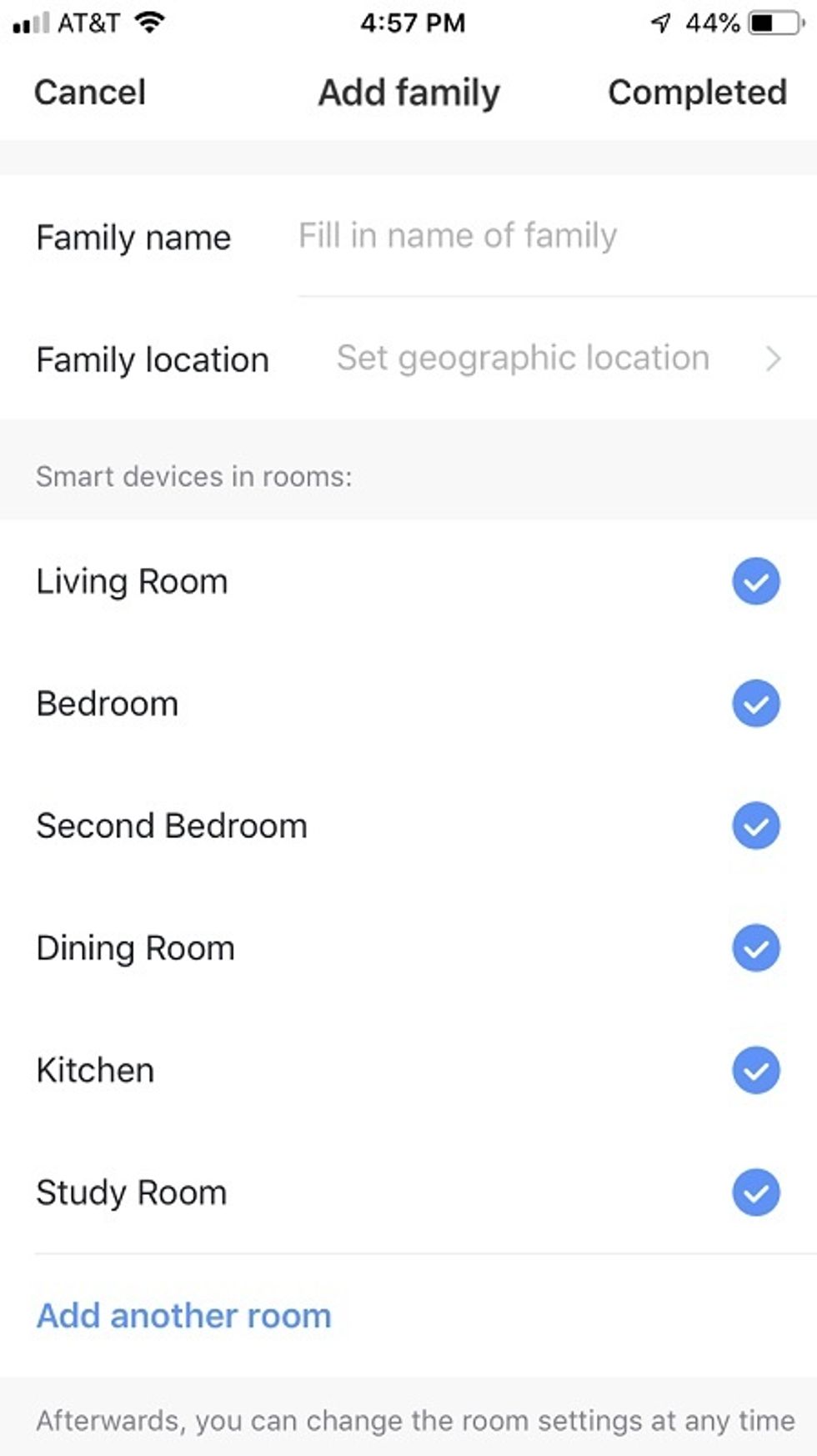 Make sure you name your iClever smart plugs if you plan to use voice commands.GearBrain
Still, iClever smart plugs are good entry level smart plugs, ideal for individuals who are just starting out testing smart home technology. These smart plugs are good for renters, college students and anyone not living in a permanent home or a home where you can't install smart outlets. If you have a SmartThings system, you can use iClever smart plugs with IFTTT applets or voice systems run with Google Assistant or Amazon Alexa, like a Google Home Hub or Echo Dot. You can't directly control the iClever smart plugs, though, using the Samsung SmartThings hub because iClever does not work off a Z-Wave or a Zigbee wireless connection.

As the smart home market continues to evolve, we would like to see iClever come out with Z-Wave and Zigbee versions of its smart wi-fi plugs. Many of today's DIY home security systems work on these wireless platforms and it would be good to integrate these Wi-Fi smart plugs into these systems to secure your home. Nevertheless, iClever smart plugs are good, well-priced smart plugs which can help you get started building your first smart home.
Pros:
Price
Automations
Setup
Entry level smart plug
IFTTT
Voice control via Google Assistant and Alexa
design
Cons:
Lack of smart home integrations
Does not monitor energy usage
Not Z-Wave or Zigbee compatible
Works only off 2.4 GHz Wi-Fi connection
How to Create a Smart Dorm Room Part 3 - Smart Plugs www.youtube.com
Like GearBrain on Facebook