Like GearBrain on Facebook
Augmented reality will be the next big thing, according to Apple and others, but getting consumer-friendly AR products to market is still a challenge for even the biggest of tech companies - a lesson Intel has learnt, with the cancellation of its Vaunt smart glasses.
Revealed only two months ago, the Vaunt AR glasses - known internally at Intel as Superlight - built on the failure of Google Glass and crammed similar technology into a pair of conventional-looking spectacles.
Read more about AR:
The Vaunt used a tiny projector to show a red, monochrome 400 x 150 pixel user interface in the lower-right corner of the wearer's field of view. Although they lacked the Google Glass' camera - which was itself somewhat controversial - the Vaunt look like regular glasses, yet could show the wearer notifications, messages sent to their smartphone, and navigation directions.
Intel developed all of the hardware for the glasses itself, including custom circuit boards designed to fit inside the frames, and the device's processor. Intel designed several styles of frame and made sure the Vaunt would work with prescription lenses - basics Google Glass failed to achieve when it launched back in 2013.

The company had hoped to begin selling the Vaunt to developers soon, before making the glasses available to the public - just had Google did with Glass, only for it become a commercial failure.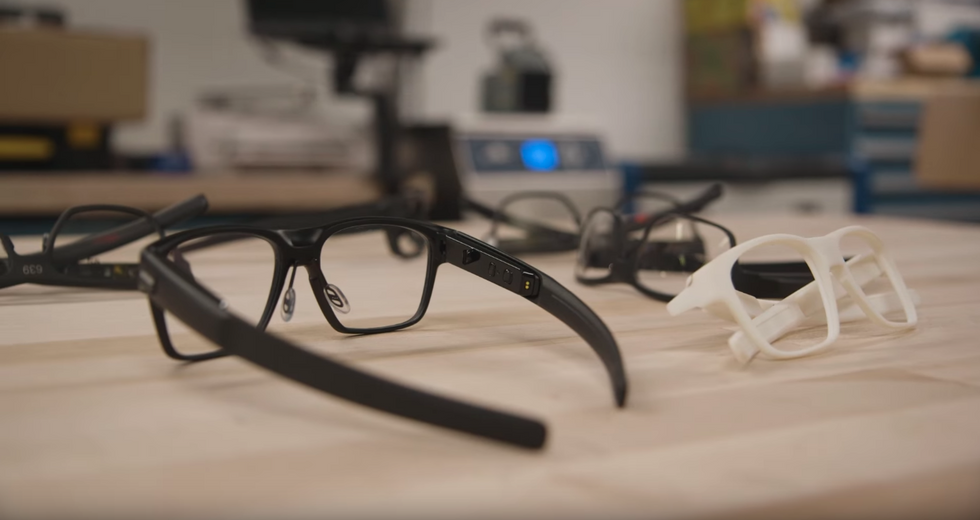 Vaunt contained all of its electronics in a conventional frameThe Verge / YouTube
The chip maker was also planning to partner with firms who have experience of producing eyewear, just as Google had planned to develop Glass with the Luxottica Group, owners of Ray-Ban and Oakley, but "market dynamics" meant Intel could already see its AR glasses were going to be a tough sell.
Now, the Vaunt project will be shut down. Confirming media reports of Vaunt's closure this week, Intel released the following statement: "Intel is continuously working on new technologies and experiences. Not all of these develop into a product we choose to take to market.
"The Superlight project [as Vaunt was known internally] is a great example where Intel developed truly differentiated, consumer augmented reality glasses. We are going to take a disciplined approach as we keep inventing and exploring new technologies, which will sometimes require tough choices when market dynamics don't support further investment."
A report by The Information, which was published hours before Intel confirmed the death of Vaunt, claimed the move will likely result in "some layoffs" from the team of approximately 200 people who worked on the glasses.
Despite this setback - and one from an industry leader, no less - augmented reality and AR glasses are still tipped to be a big deal, just as soon as technology companies can work out how to make them appeal in the same way smartphones do today. John Hanke, boss of Niantic, developers of hit AR game Pokemon Go, said last year how the "immense problems" with creating successful AR glasses will "be solved collectively by the industry." Hanke added that successful AR glasses are still " a few years out...We'll have to give it multiple tries before it really breaks in".
Like GearBrain on Facebook