The iPhone 11 will be announced on September 10, according to a couple of new images hidden inside Apple's iOS 13 beta software.
Discovered by iHelp BR, the images are displayed during the initial setup process for brand-new iPhones and iPads.
Read More:
They appear on one of the setup screens and show the home screen of the device. On that home screen image, embedded below, the icon for the Calendar app shows the date on which the latest iPhone was announced.
Last year, iPhone owners installing iOS 12 were greeted by images of a home screen showing the date September 12, the day the iPhone XS was announced.
Now, beta 7 for iOS 13 shows the date of September 10, suggesting this is when the new iPhone 11 will be announced. Adding further credence to this claim is how the image is called 'HoldForRelease'.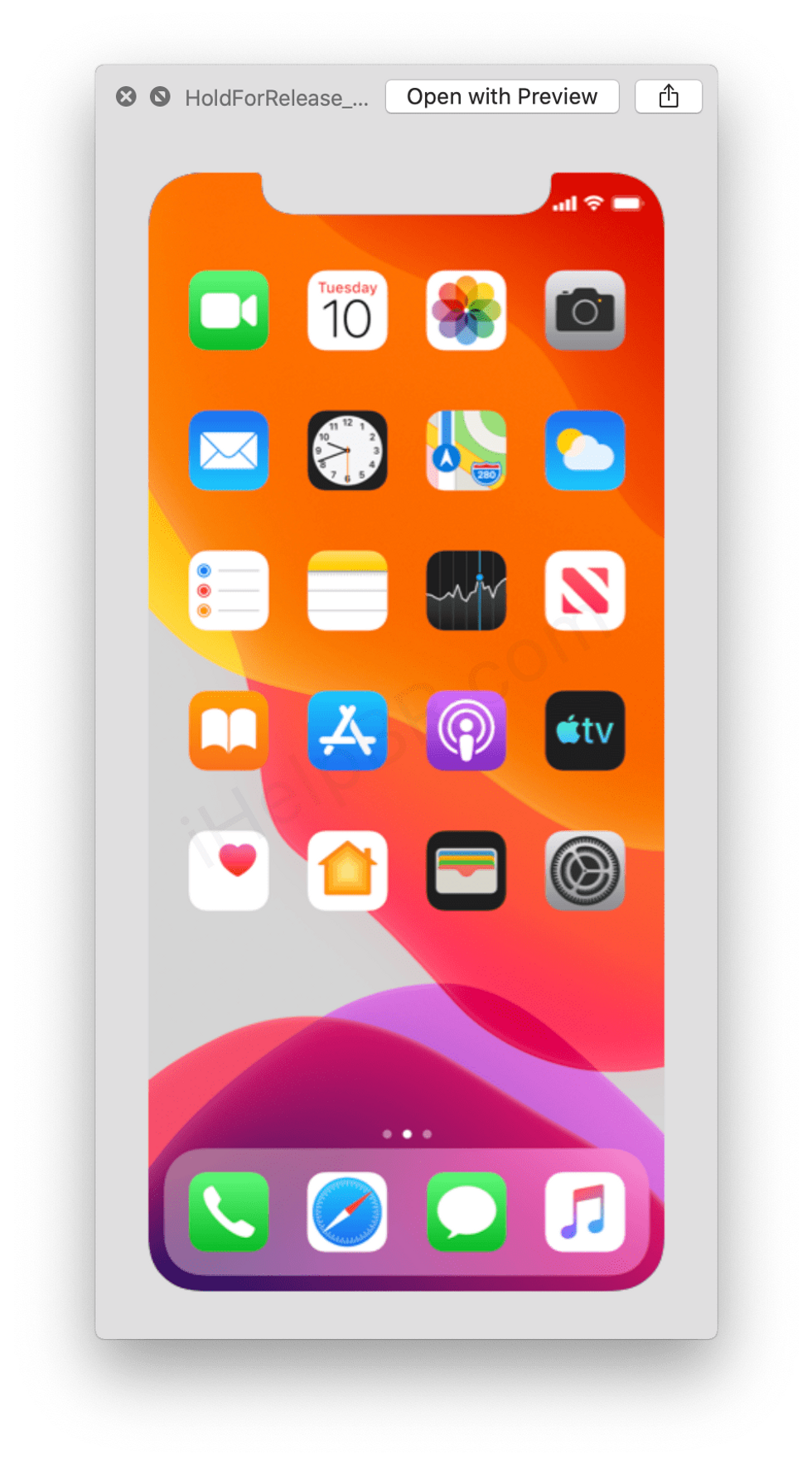 Screenshot claimed to show the iPhone 11's launch dateiHelp BR
September 11 lines up perfectly for a new iPhone launch. It is a Tuesday, Apple's preferred day of the week for making new product announcements, and it comes almost exactly a year after the iPhone XS arrived, on September 12, 2018. The iPhone X launched exactly a year before that, the iPhone 7 arrived on September 7, 2016, and the iPhone 6S had its debut on September 9, 2015.

If the iPhone 11 does indeed arrive on September 10, then pre-orders are likely to open that Friday, September 13, with the phone going on sale a week later, on September 20.
Apple is expected to announce three new models of the iPhone on September 10, replacing the iPhone XS, XS Max and XR. The company was at first expected to change the X for an 11 in each instance, but now Twitter user CoinX (who correctly predicted the iPhone XS name last year) says Apple will add the 'Pro' name to at least one of its phones for 2019.
The iPhone XS Max name was already stretching things, so hopefully things will be simplified this year. We'd love to see Apple ditch the numbers entirely and offer the 2019 iPhone alongside the iPhone Pro and iPhone R. We should find out in a little over three weeks' time.