For the first time since it was introduced with the iPhone X four years ago, Apple is expected to finally reduce the size of its display notch with the upcoming iPhone 13.
It may only be a small visual change for the iPhone, but one that fans have been asking for almost since the home button was removed and Touch ID replaced with Face ID and the so-called notch with the iPhone X in 2017. While a smaller notch would be welcome, Apple is unlikely to remove the notch entirely, even if it could. It has become a defining feature of Apple's smartphone design, and makes the iPhone instantly recognizable compared to the many phones that have a pinhole-style front camera, or no notch at all.
Read More:
A Touch ID fingerprint reader embedded into the screen is not expected for this year's iPhone, contrary to earlier speculation, but is thought to be in the works for a later model, potentially arriving in 2022.

This latest tidbit of news was published by Bloomberg earlier today, July 14, but echoes what was previously predicted by the often-accurate technology analyst Ming-Chi Kuo. The report also says how the iPhone 13 will offer an improved camera over the year-old iPhone 12 family, along with more powerful processors.
It is claimed that at least one member of the iPhone 13 range will have a screen that adjusts its refresh rate depending on what content is being shown.
This type of display technology is known as LTPO (low-temperature polycrystalline oxide), and has previously been used on the Apple Watch. In that application, the display has a very slow (and energy efficient) refresh rate when being used only to show the time, then speeds up again when interacted with by the wearer.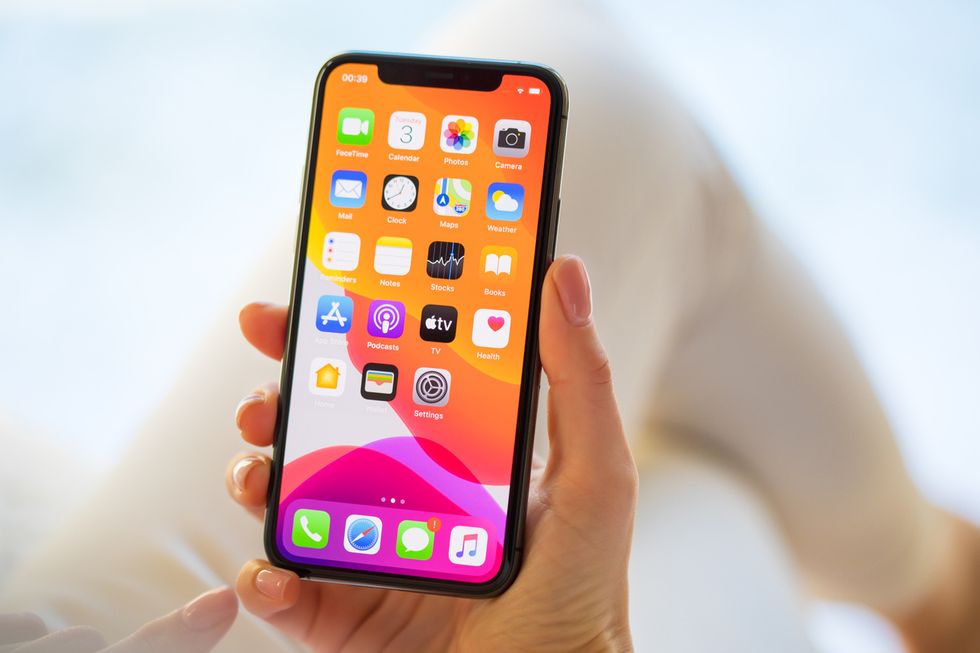 The notch is unlikely to disappear entirely iStock
As was also claimed last week, Bloomberg says Apple will stick with the same four models of iPhone for the 13th generation, meaning the names and screen sizes will likely be the iPhone 13 Mini (5.4 inches), iPhone 13 and iPhone 13 Pro (both 6.1 inches) and the iPhone 13 Pro Max (6.7 inches).

The report also claims Apple is feeling particularly confident in the iPhone 13, and has asked its suppliers and manufacturing partners to gear up to produce 90 million units for the fall launch, up 20 percent on last year. The company likely sees the improving Covid-19 situation as a reason for increased iPhone sales compared to last year.
Although the launch of the iPhone 12 was later than usual due to the pandemic, we expect to see Apple return to its mid-September launch window for the iPhone 13. It is also likely that the phone will be joined by a new smartwatch, likely called the Apple Watch Series 7.
Check out The GearBrain, our compatibility find engine to see the other compatible products that work with an Apple Watch, iPhne or Apple HomeKit enabled devices
The GearBrain, First Compatibility Find Engine for Smart Devices www.youtube.com