Like GearBrain on Facebook
It has now been nine months since the iPhone 12 arrived, and we are now seeing speculation and rumors of its replacement gathering pace.
Due out in September this year – just a couple of months from now – the new iPhone is expected to be called the iPhone 13. Nothing has been said officially yet, of course, but the rumor mill is already up to speed for another year.
Read More:
The first notable round of rumors came from Max Weinbach via the
EverythingApplePro
YouTube channel in February 2021.
First up, the iPhone 13 Pro is said to have a grippier matte back. This will be a welcome change by Apple, as the matte glass rear of the iPhone 12 Pro is quite slippery, especially in cold hands. The metal chassis of the phone will reportedly be the same as the iPhone 12, meaning an aluminum construction for the iPhone 13, and stainless steel for the Pro models.
Meanwhile, the front of the iPhone 13 Pro is said to feature a new 120Hz display, meaning it will have double the refresh rate of the current model, making for smoother UI transitions and an improved gaming experience. The phone will also reportedly offer an always-on display option, where the time, date, battery icon and other basic information will be shown permanently while the iPhone 13 is locked – just like some Android phones have done for a while.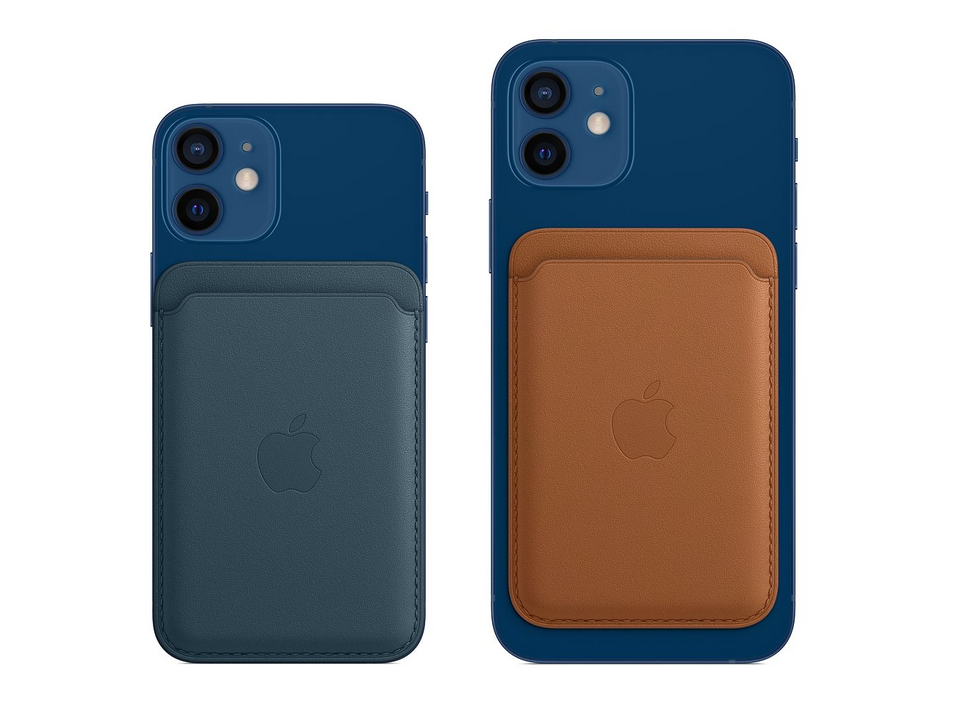 The MagSafe system of the next iPhone is said to use stronger magnets Apple
Notifications are said to appear on the lock screen too, but then disappear after a short amount of time, presumably in a bid to save battery life.

Weinbach claims the iPhone 13's MagSafe magnets will be stronger. This is good news, as Apple has been criticized for not fitting strong enough magnets to the back of the iPhone 12, resulting in its own wallet accessory detaching more easily than expected.
As for the camera, improvements are expected (as is the case every year), but a standout feature is said to be an automatic astrophotography mode. Simply point your iPhone at the night sky and the mode will be activated. Video improvements are said to include a new portrait mode, allowing you to adjust the focus point and depth of field after a video has been shot.
Lastly, it is again being claimed that some models of the 2021 iPhone could have no power port, instead relying entirely on wireless charging with MagSafe. It is also claimed the iPhone 13 could have an in-display fingerprint reader, meaning TouchID will be available alongside Face ID, letting you unlock your iPhone with your face or finger – useful for when you are wearing a mask.
Update: March 2021 – And now for the second round of iPhone 13 rumors, which appeared online at the very start of March 2021:
First up, a claim from 9to5Mac that the iPhone 13 could be offered with a top storage option of 1TB (1,000GB). This would make it the largest-capacity iPhone ever, and put it on par with the current largest iPad Pro (and mean the iPhone comes with significantly more storage, in many cases, than Apple's MacBook lineup).
This would be double that of the top tier of iPhone 12 Pro and, while that seems like a good idea, the price will certainly be steep for so much storage on a pocket-sized device. We also can't help be wonder, how many people really need 1TB in their pocket?
Further speculation around the iPhone 13 this month centers on improvements to both its lidar sensors and 5G speed. The former are used in conjunction with the rear camera to more accurately judge the iPhone's physical surroundings and thus make for a more accurate augmented reality experience. Analysts at Wedbush, cited by Ped30, believe Apple will improve the lidar performance of its iPhone 13, and reference this happening on all models – for now, only the two Pro models have lidar sensors.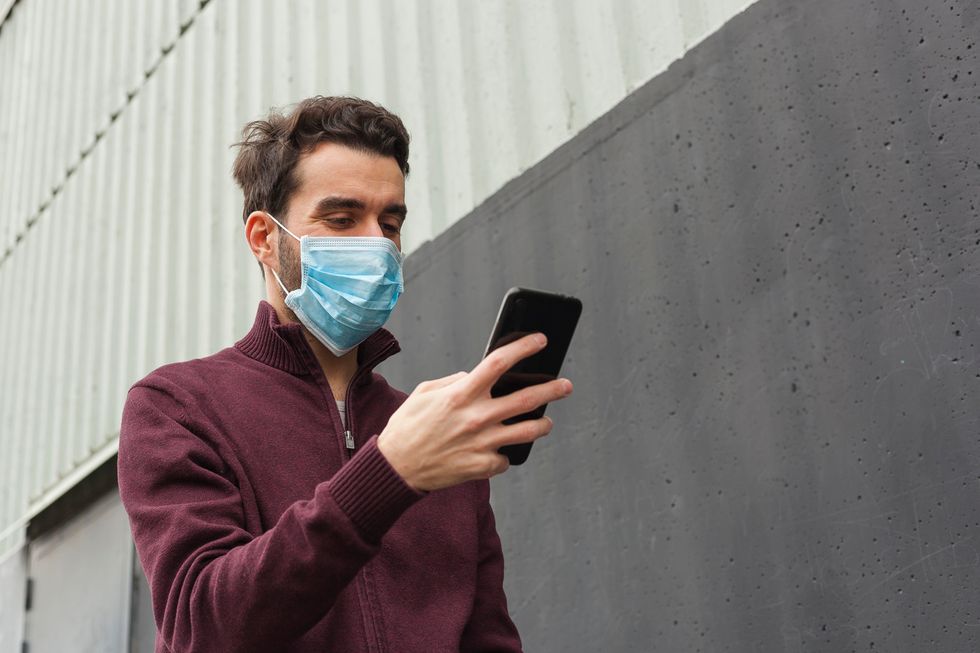 Touch ID could make a welcome return, while Face ID doesn't work with face masks iStock
As for greater 5G speeds, this comes from a claim by DigiTimes, which says the iPhone 13 lineup will use the Snapdragon X60 5G modem, manufactured by Samsung. The key here would be an ability to aggregate 5G data from both mmWave and sub-6GHz band networks simultaneously, instead of jumping from one to the other depending on what is locally available. After this, Apple is believed to have plans to using its own in-house 5G modems in iPhones from 2023 onwards.

Next, there have been renewed claims that Apple will fit an in-display fingerprint reader to the iPhone 13, marking the return of Touch ID and giving users the option to unlock with a finger or with their face using Face ID. This would bring Apple's iPhone in line with most Android flagships and, at a time when face masks prevent Face ID from working, bring back convenience to biometric security.
And finally (for now), it has once again been claimed that a version of the iPhone 13 will be made without any ports, instead relying entirely on wireless charging. This report first surfaced over a year ago and has ebbed and flowed ever since, and now Applesophy shares insight into how this will work. The report suggests how recovering a crashed iPhone will be done using Wi-Fi or Bluetooth, in place of the cable connection to a computer that is needed today. We don't doubt Apple's ability to find a solution here, but we still wonder if there is enough consumer demand for a phone that relies entirely on wireless charging to stay alive.
Update July 2021 – For the third update things are really starting to gather some pace. It looks like Apple will call the new smartphone family the iPhone 13, despite the number considered by many as being unlucky. Remember how Samsung skipped from the Galaxy S12 to the Galaxy S20? Well Apple isn't subscribing to such superstition with its smartphone.
As per the Economic Daily News, September will see the reveal of the iPhone 13 Mini, iPhone 13, iPhone 13 Pro and iPhone 13 Max. Interestingly, it looks like Apple will give the 'Mini' model a second bite of the cherry, despite the 12 Mini reportedly falling short of sales expectations.

It is also claimed this year's iPhone family will have the same display sizes as the iPhone 12 range, meaning 5.4 inches for the mini, 6.1 inches for the iPhone 13 and 13 Pro, and 6.7-inches for the iPhone 13 Max.
Technology tipster Max Weinbach has spoken up again recently, this time claiming the iPhone 13 will have a larger wireless charging coil for better heat management and potentially faster charging. Stronger MagSafe magnets are also expected, which would be useful for magnetic accessories like wallets and phone mounts.
It has also been suggested that the larger charging coil could indicate the inclusion of reverse wireless charging. As seen on smartphones from other manufacturers, this could lead to the iPhone 13 wirelessly charging an AirPods case or Apple Watch when placed on its back. It was separately claimed by Bloomberg that Apple is working on a future iPad with reverse wireless charging.
With just a couple of months to go, we expect to see plenty more iPhone 13 news, rumors and speculation ahead of the big reveal. Apple is also likely to announce a new Apple Watch at the same event this fall.iPhone Fast Charger - MFi Certified - 20W USB-C Power Adapter Wall Plug 6ft Type-C to Lightning Cable Quick Charge Sync Cord Compatible with iPhone 12 SE 11 Pro MAX X XS XR 8 AirPods Pro iPad (2020)
From Your Site Articles
Related Articles Around the Web
Like GearBrain on Facebook