Like GearBrain on Facebook
It should come as no surprise to iPhone users that rumors of Apple ditching its 3D Touch system are beginning to circulate.
A note written by Barclays analyst Blayne Curtis, and seen by MacRumors, stats how it is "widely understood" among Apple's Asian supply chain that 3D Touch will not feature in next year's iPhones. These handsets are expected to be a third-generation iPhone X and a larger, second-generation iPhone X Plus, due in the fall of 2019.
Read More:
This news comes after the often-accurate Apple analyst Ming-Chi Kuo said that this year's 6.1-inch iPhone - expected to be the budget model, but with the largest display - will not have 3D Touch.
3D Touch, a relatively new way of interacting with a touchscreen by pressing more firmly on certain elements of an app's interface, was the headline act of the iPhone 6S in 2015. The feature was described by Apple at the time as the "next generation of multi-touch…[enabling] intuitive new ways to access features and interact with content."
The feature, previously referred to as Force Touch until rival smartphone maker Huawei took the name for itself, was intended to spur app developers into redesigning their interfaces. With 3D Touch, a firm press of a button or other user interface icon can have a different effect to a regular tap.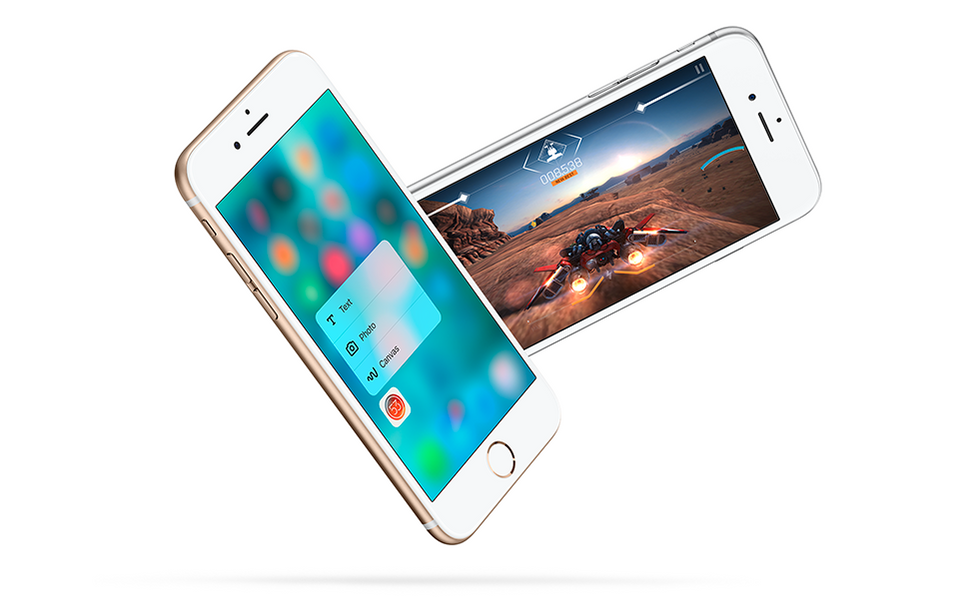 Apple
Pressing firmly on an app's home screen icon opens up shortcuts to features within the app - for example, this means you can begin composing a tweet with one firm press of the Twitter home screen icon, instead of opening the app.
The feature is also found on the Mac and Apple Watch, where it is called Force Touch.
After the usual buzz surrounding a new iPhone launch died down, headlines like "3D Touch is totally useless" began appearing in the technology press. The trouble was, as useful as shortcuts in computer systems can be, 3D Touch only saves you one or two taps at most - and given the speed of modern smartphones, this rarely amounts to more than a second.
Where keyboard shortcuts on a computer save you from physically reaching for the mouse, moving the cursor, opening a menu and clicking on what you want ('copy', for example), 3D Touch still keeps your thumbs exactly where they already needed to be.
Another problem with 3D Touch is how completely hidden it is. Can that app icon be pressed firmly to reveal shortcuts? You won't know until you try it, resulting in you aimlessly prodding firmly at iOS until something new happens. This is completely at odds with the seamless and intuitive way Apple software usually operates.
Developers have also failed to get behind 3D Touch in the way Apple would surely have hoped for. The system could have lent itself to gaming, but few big-name developers jumped aboard the bandwagon - likely because 3D Touch has not been rolled out to all iPhones, or any iPads, leading to potential inconsistencies across devices running the same app.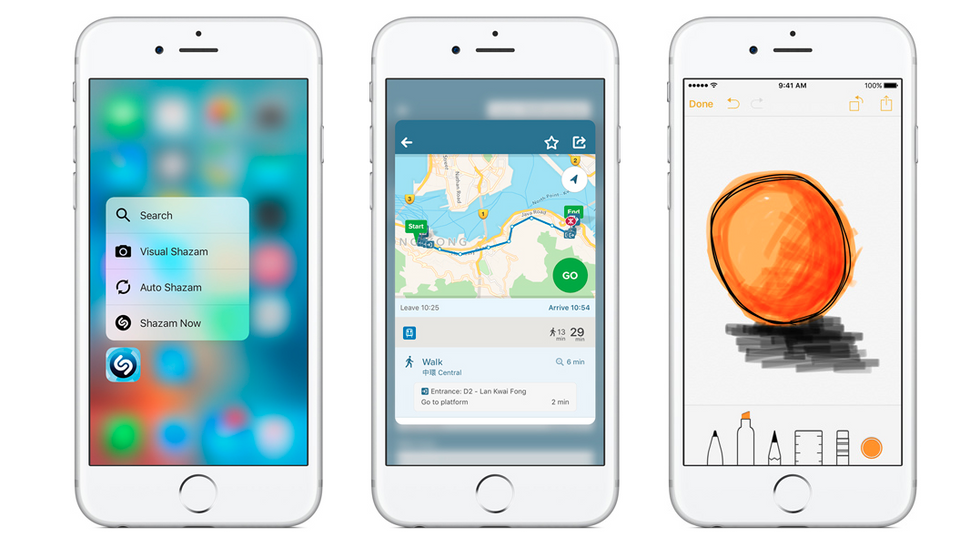 Apple
Sometimes 3D Touch can be useful (and even timesaving, once you have found out what it does). But beyond helping you interact with the iOS Control Center more quickly, these occasions are few and far between.
A clue to the success (or otherwise) of 3D Touch can be found in Apple's rivals. Apart from the Huawei Mate S of 2016, which narrowly beat Apple to the punch, few handsets have included the feature. In a market where manufacturers are happy to produce smartphones which look almost identical to the iPhone X, their unwillingness to copy one of Apple's stand-out features is telling.
Samsung uses a similar technology for the onscreen home button of its Galaxy S and Note smartphones, but the system is not used anywhere else across their Android operating systems. Google does not use a technology like 3D Touch on its Pixel handsets.
Of course, given we are talking about the 2019 iPhones here, weeks before even the 2018 models are launched, the death of 3D Touch cannot be reported with absolute certainty. Apple could be making changes to how 3D Touch is produced, confusing the companies along its supply chain.
But, if 3D Touch is indeed removed from the iPhone lineup for 2019, it will be a vanishingly rare example of Apple walking back a feature - and one which was the highlight of a new iPhone just four years earlier.
It is worth noting that the same Barclays analyst claims 2019 will see Apple launch a new lower-priced HomePod smart speaker, and second-generation AirPods.
Like GearBrain on Facebook