Like GearBrain on Facebook
An Israel-based company which has become the US government's go-to place for unlocking the smartphones of suspects can reportedly crack its way into the iPhone 8 and iPhone X running Apple's latest operating system, iOS 11.
It has also been discovered that the iPhone X belonging to a suspect in an arms trafficking case was successfully broken into by the Department for Homeland Security on December 5 2017, just a month after Apple's $999 smartphone went on sale.
Read More:
According to sources with knowledge of Cellebrite's technology speaking to Forbes, the company is telling customers this month that its engineers currently have the ability to bypass the security of devices running iOS 11, Apple's current mobile operating system.
These undisclosed cracking techniques are being advertised to law enforcement and private forensics companies worldwide, the sources said. A PDF uploaded to Cellebrite's website in December 2017 states the company is able to unlock and extract data from "Apple iOS devices and operating systems, including iPhone, iPad, iPad mini, iPad Pro and iPod Touch, running iOS 5 to iOS 11."
As well as these, Cellebrite claims it can also compromise "Google Android devices, including Samsung Galaxy and Galaxy Note devices; and other popular devices from Alcatel, Google Nexus, HTC, Huawei, LG, Motorola, ZTE and more."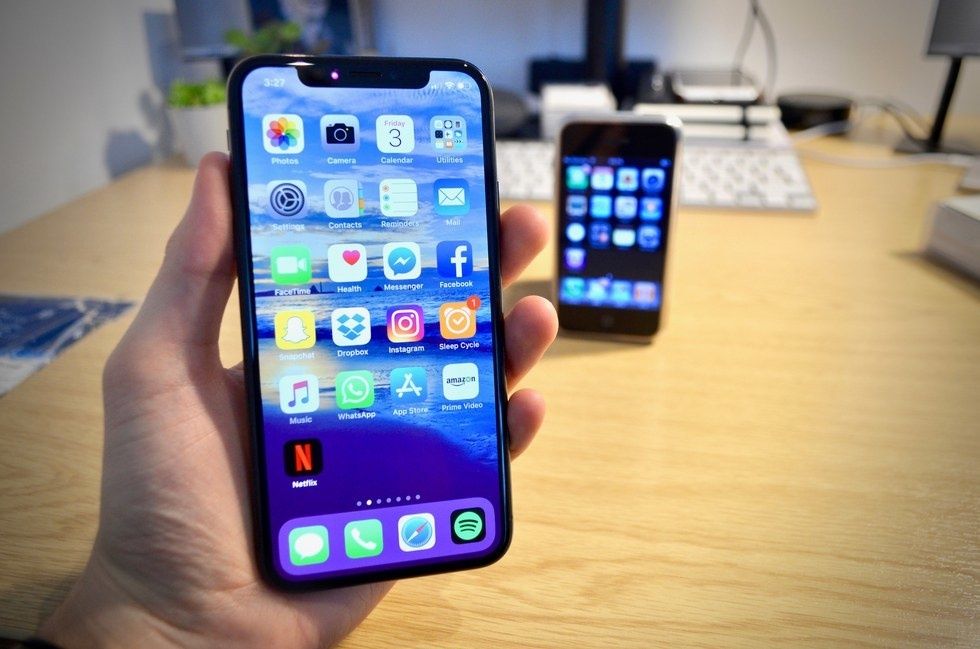 A 2017 iPhone X in front of the original iPhone from 2007GearBrain
The company adds how it can "determine or disable the PIN pattern, password screen locks or passcodes on the latest Apple iOS and Google Android devices." Cellebrite claims jailbreaking or rooting the devices - popular ways for consumers to gain access to data and settings - is not required.
For law enforcement to have devices unlocked they must send them to Cellebrite, which works its magic and returns the device and data contained within. Unlocking typically costs in the region of $1,500, it was reported two years ago.
As for the iPhone X that was unlocked for the DHS late last year, a warrant states it was unlocked by a Homeland Security Investigations specialist who had "received specific training in cellular telephone extraction through Cellebrite - a forensic tool for mobile phones."
Such unlocking shouldn't be a major concern to consumers, as there have so far been no reports of Cellebrite's technology leaking into the wild. It is in the company's interest to keep its methods a closely guarded secret, as if they were to leak out Apple would likely use them to find a way to plug whatever vulnerability Cellebrite is using.
As for legitimate use of unlocking tools, it is worth remembering that no matter how secure you think you're smartphone is - with a PIN, password, Touch ID or Face ID - it can, for now at least, still be accessed by law enforcement.
Like GearBrain on Facebook