Like GearBrain on Facebook
The Monolith by Monoprice M-TWE and Jabra Elite Active 75t are both wireless earbuds that fall into the sub-$200 range. They feature active noise cancellation (ANC) and apps to personalize their sound — and they even look very similar to each other. But one pair is lower in price than the other — and if they're on sale, they're nearly half the price.
There are some other differences between the two as well aside from price, including how well they hold up against water damage or even their battery life. How to decide between the two? Here's how to choose.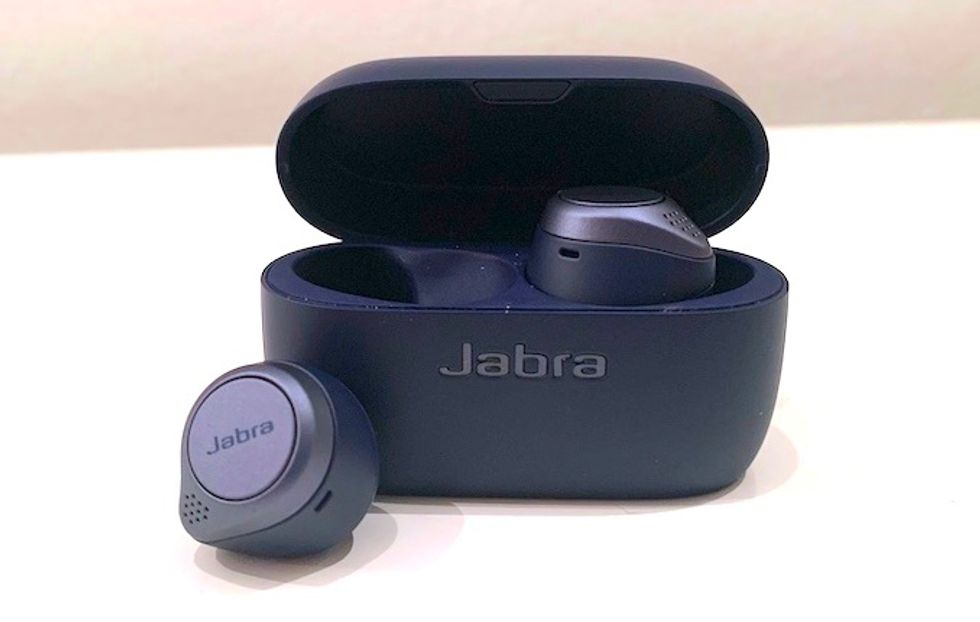 The Jabra Elite Active 75t Earbuds have a sleek design, and big sound GearBrain
The basics

The Jabra Elite Active 75t launched in early 2020, are short and compact, and priced at $200. They come in six different colors, from a dark blue to a Sienna , black to a sea green. We had a good experience with them in terms of fit, finding they stayed put very well even through brisk walks in the city.
These wireless earbuds play in stereo, and with the case, you get 28 hours of battery life — while the pair, on their own and in you ear, can work for about 7.5 hours while taking calls or listening to music or audio. It is key to know that you can't wirelessly charge these earbuds, but they do feature fast charging and you can get a full charge in about 140 minutes.
The Monolith for Monoprice M-TWE pair of earbuds that support playback time is up to 10 hours on one charge. And the case gives you an additional 20 hours of playback with a fully charged charging case.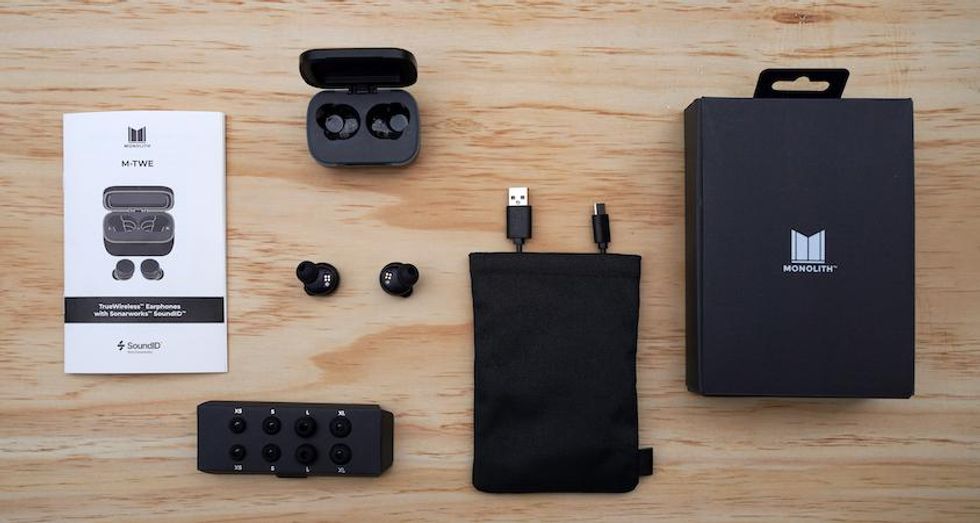 The Monolith by Monoprice M-TWE True Wireless Earbuds tested well on bass, mid- and treble tones Terry Sullivan/GearBrain
Sound Quality

Sound playback on the Jabra Elite Active 75t was not as strong as we'd hope. Music sounded occasionally tinny, even when we played with the Jabra Sound+ app and the presets including bass boost, energize, treble boost and others. Sound quality on phone calls was however excellent, which was a plus. And ANC worked very well.
In comparison, bass tones on the M-TWE were pretty good, as were the mid- and treble-tones, reproducing both subtle details, but also clear notes. You can also connect to an app, the SoundID app from Sonarworks, and you'll go through a short audio test first to see what is the optimum sound for you. We found that bass became more pronounced, with a lower quality then for mid-tones and higher treble tones. ANC and ambient mode both worked very well.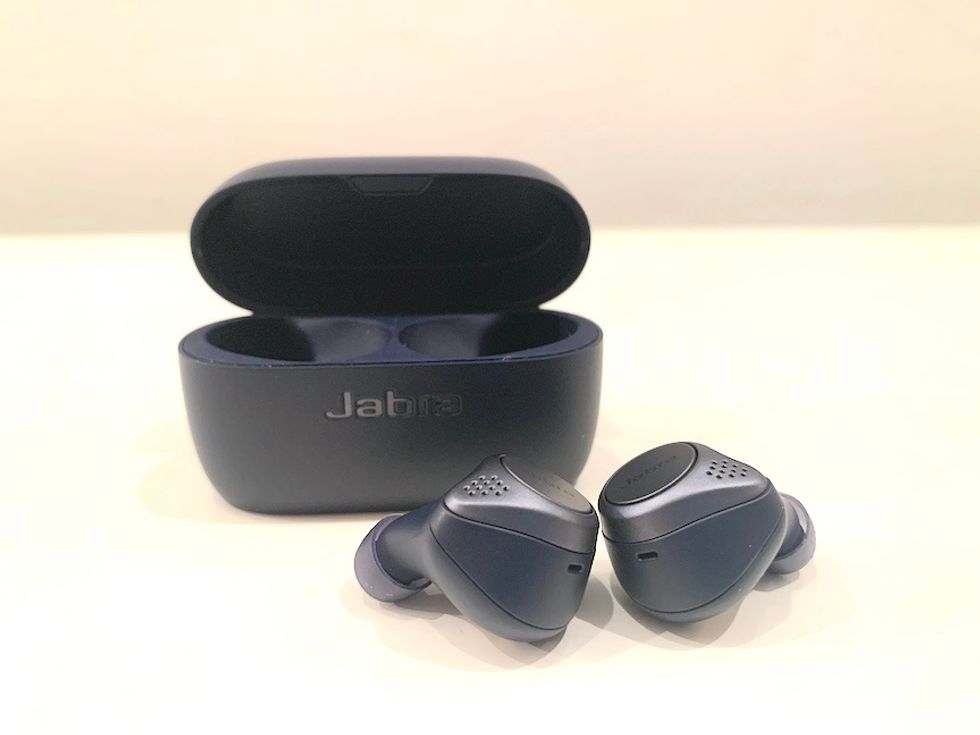 The Jabra Elite Active 75t retail for $179.99, but we have seen them for less on some sites GearBrain
More features

In terms of rating, the Jabra Elite Active 75t have an IP57 rating which means it can handle being immersed in water — like dropped in a big puddle about three feet deep — for up to 30 minutes. And they also have dust protection.
The M-TWE earphones (but not the case) have an IPx4 waterproof protection rating, and that means they can handle splashing water but not much more than that.
Price
Picking the right pair is up to which features are best for your needs. If you're someone looking for a solid pair of wireless earbuds with a good fit for active use, the Elite Active 75t make a great option. They retail on Jabra's site for $179.99.
The Monolith by Monoprice M-TWE True Wireless Earbuds were introduced for $129.99, but you can find them for under $100 on other web sites.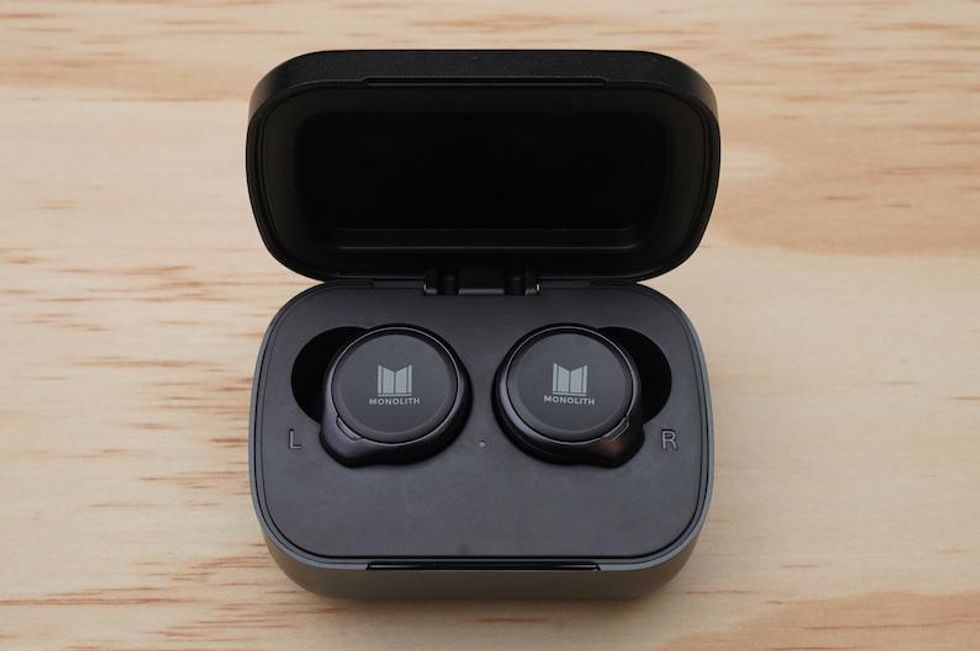 The Monolith by Monoprice M-TWE True Wireless Earbuds can handle splashing water Terry Sullivan/GearBrain
Which to buy?

Price alone may steer you towards the Monolith by Monoprice M-TWE True Wireless Earbuds. At $50 less — and up to $80 if you can find them on sale online — these are a great deal. They both have good sound, ambient and ANC, and have a case that holds a charge like the Jabra Active Elite 75t.
However, keep in mind that the Monoprice have a bit better battery life — 30 hours in total with the case as compared to the 28 from the Jabra. The Jabra earbuds , however, can hold up against more water concerns, able to withstand being dropped in a full puddle for up to 30 minutes.
Sound quality though was a bit better for the lower-priced Monoprice. So ultimately? The choice is likely between whether you want to save money — or pick the pair with better batteries. And that choice is yours.
Like GearBrain on Facebook