Like GearBrain on Facebook
Jabra Elite 85t earbuds get new color options — all a play on the titanium black single color that launched in October 2020 when the devices debuted.
The four colors are now available immediately and include a titanium/black, gold/beige, copper/black and a single grey option joining the all black style as well, with all five still priced at $229 as well.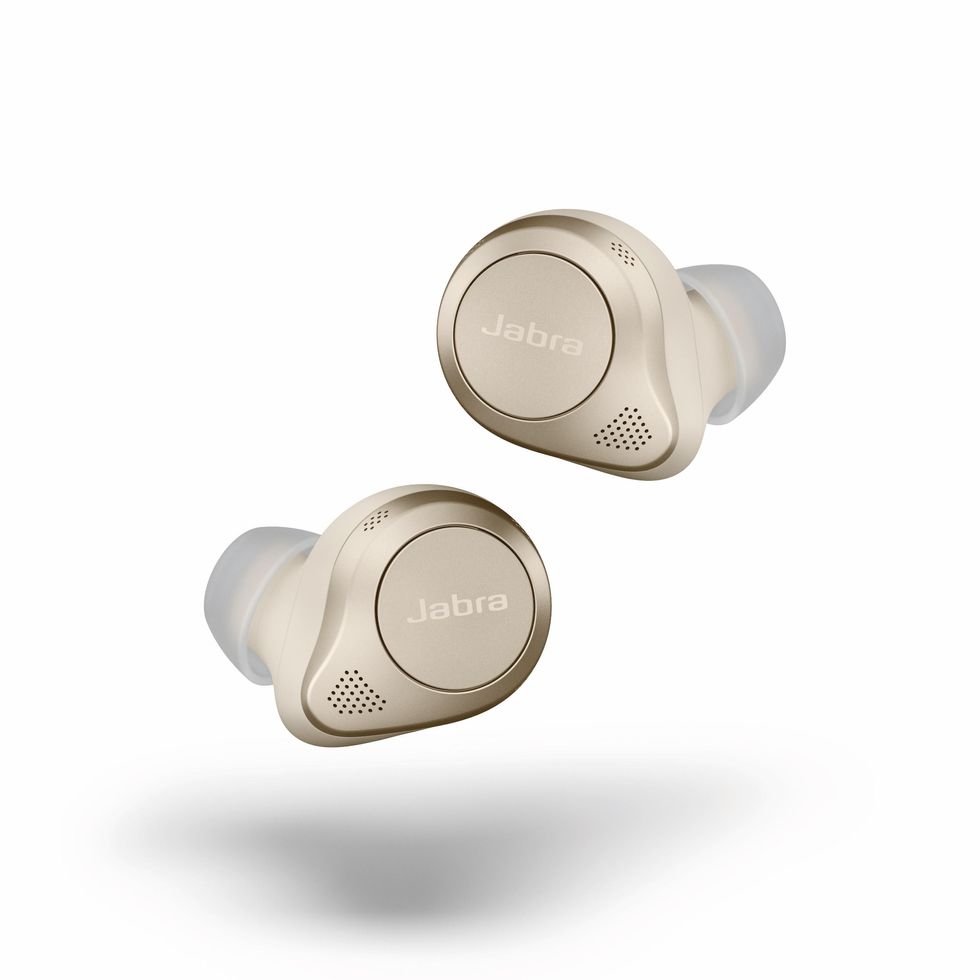 All five colors are now available for $229 Jabra
GearBrain tested the Jabra Elite 85t wireless earbuds when they launched, active noise cancelling (ANC) devices that have a similar design to the Jabra Elite 75t in that they're small and round, and can hold 5.5 hours on one charge. (An added bonus for owners of the Elite 75t set? You can add ANC if you link up to the Jabra Sound+ app.)

We found the Jabra Elite 85t earbuds some of the best ANC earbuds you can buy today. They're well-made, deliver great playback for music or whatever you want to listen to, and are designed well in terms of how to operate them. If you're someone who finds they need a smaller size on earbuds, though, you might want to pause before picking these up as we did find they sometimes slipped a bit when used for running. And it was this issue alone that prevented us from giving the Jabra Elite 85t a near perfect rating. That said, if you're not someone who has a problem with earbuds slipping about, you're likely to find these an excellent choice.
And while the original set in all black are fairly standard in their look, and while simple can be appealing, some people do appreciate optional color ways.
Like GearBrain on Facebook