A key feature of iOS 14 is a new prompt that allows users to opt-out of ad tracking. The pop up was scheduled to launch with iOS 14's update, now in beta testing among iPhone and iPad users.
But the ability to opt out of ad tracking had caused an uproar among advertisers and those who rely on mobile advertising, like Facebook, as tracking is one of the key ways that companies get data to know which ads you want to see — or more precisely, to send ads they think will appeal to you when you travel across the web and even apps. Opting-out by users would likely reduce the ad revenue these companies could then collect, as advertisers are willing to pay more for their ads when they know they're going to people who are likely to respond positively to them — and not just to the general public at large.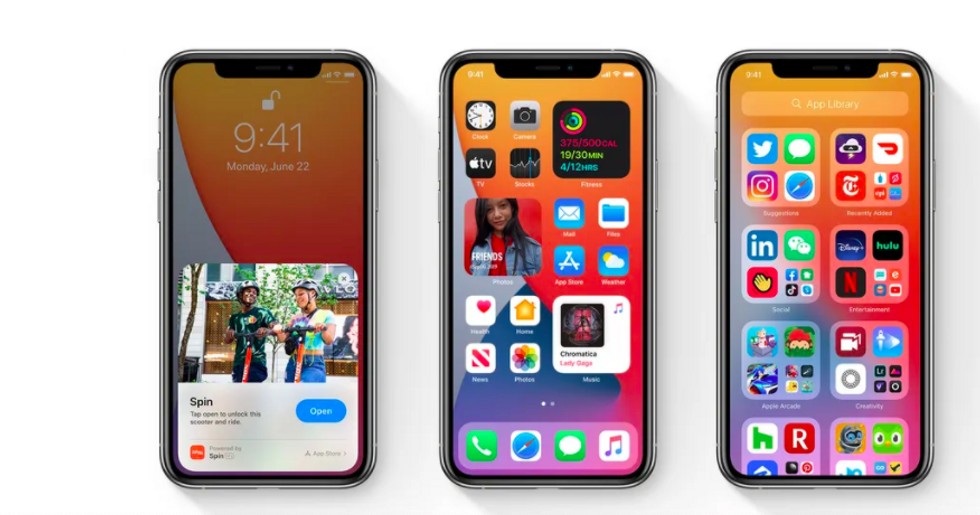 The upcoming iOS 14 turns some features on the iPhone into widgetsApple
Apple has reportedly told some developers that they're planning to delay this specific feature, according to The Information. The feature would have been mandatory — and would have been the responsibility of apps to alert users when in fact they would be tracking them. Users could say yes to tracking, or say no. The issue? Most users are expected to say no as they don't earn anything directly by having companies track them. (Unless a poorly targeted ad is painful enough.)

The change won't impact reportedly the release of iOS 14, which is expected before the end of 2020. The new iOS is a big design shift for Apple, moving away from the same uniform-shaped icons and into widgets, with some features now able to be shown in larger sizes than others. Apple is expected instead to launch iOS 14, but just not enforce the pop-up requirement until sometime in 2021.
Mkeke Compatible with iPhone 11 Case, Clear iPhone 11 Cases for iPhone 11 6.1 Inch