Like GearBrain on Facebook
Apple made a string of new car-related announcements at its annual WWDC developer conference on Monday.
Hosted virtually for the first time due to the coronavirus pandemic, the keynote address revealed the iPhone's new iOS 14 operating system, which is available to developers now and launches for consumers later in 2020.
Read More:
As well as a major redesign to the home screen of the iPhone and iPad, iOS 14 includes the option of turning your smartphone into a car key.
Much like how Tesla Model 3 owners can use their smartphone running the Tesla app to unlock the car as they approach, using Bluetooth, iOS 14 will perform a similar trick.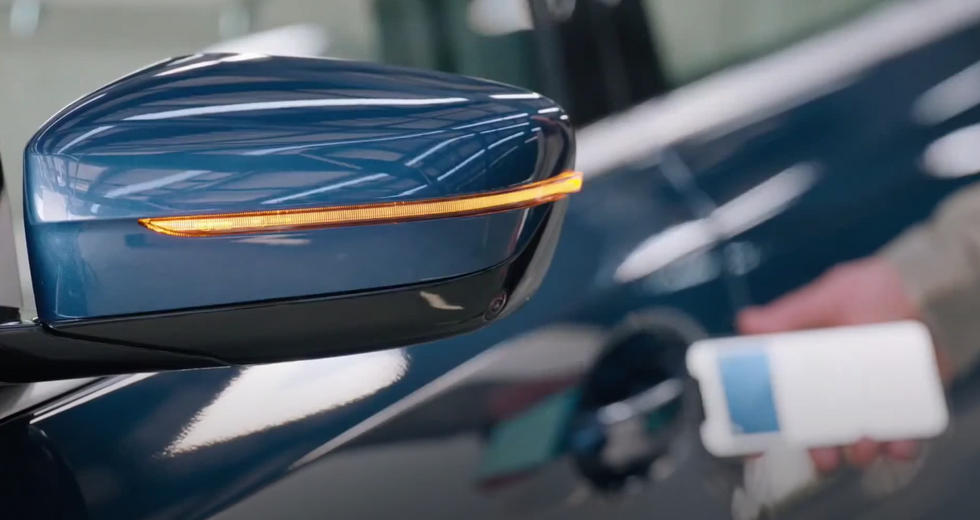 CarKey unlocks cars with an iPhone using NFCApple
Slightly different to Tesla is how the Apple solution first uses NFC, with the iPhone unlocking the car with a tap on the door handle, followed by authentication via Face ID or Touch ID. The driver then puts their iPhone on the car's wireless charging mat, which connects the two devices, opens CarPlay if they so wish, and makes the car ready to start and drive.

Once set up, iOS 14 (and iOS 13) users can share digital keys with friends and family. This is done by sending them an iMessage, and the digital key is saved in the recipient's Wallet app on their iPhone. The car owner can set restrictions, like speed and location, or give them full access to the vehicle. Apple says CarKey works for up to five hours after your iPhone battery has died, but doesn't offer Touch ID and Face ID authentication in that state.
Apple says the system will come first to the recently-announced 2021 BMW 5-Series, with more to follow. More car manufacturers will surely get on board, but it could be a couple of years before the system is widely available.
That said, Apple claims its CarPlay infotainment system is offered on 97 percent of new cars available in the US, and 80 percent worldwide, so uptake should eventually be significant.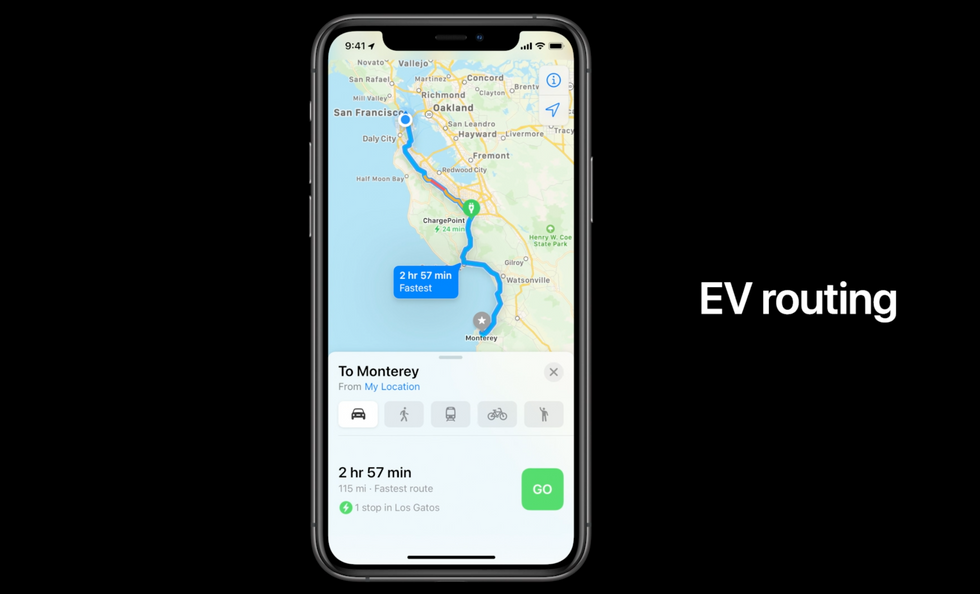 iOS 14 Maps app gets EV route planning and charging dataApple
Also announced by Apple on Monday was an update to the Maps app for iOS, which now includes electric car charging stations. But more than that, the app can connect to your electric car to read its battery charge status, then adjust your driving route accordingly.

Apple says the routing will take road gradient and even local weather into account, as electric cars have a shorter range on cold days, due to their batteries performing less efficiently.
Again, this will require a degree of cooperation from manufacturers, as now a vehicle needs to share its battery charge level and live energy consumption data with a connected iPhone, not just its infotainment system for CarPlay. Apple says Ford and BMW vehicles are onboard now, and we expect more to join them when iOS 14 rolls out to the public later in 2020.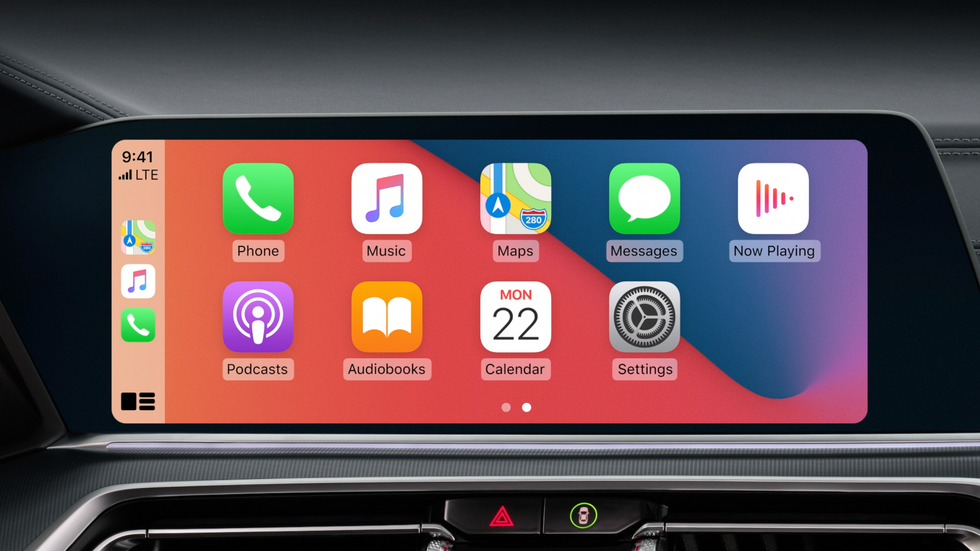 CarPlay on iOS 14Apple
Finally, CarPlay is to receive a small update with iOS 14. The system now has interchangeable wallpapers (instead of a black background), and more categories of apps are available to use than before. These include apps for finding local parking and takeout.
Like GearBrain on Facebook