Like GearBrain on Facebook
Much has leaked this week about Apple's upcoming iOS 14 software for the iPhone, and now we know what the update has in store for the smart home, too.
Expected to be announced in June, then rolled out to the public in September as per Apple's annual tradition, iOS 14 is to bring greater control and functionality to smart lighting, home security cameras, and the HomePod smart speaker.
Read More:
According to 9to5Mac, which has seen leaked iOS 14 code, the new software will introduce a new smart home feature to Apple's Home app. Described as 'Night Shift for lights,' the feature is said to gradually adjust the brightness, temperature and color of smart lighting throughout the day.
It is generally agreed that our concentration levels are boosted by bright, blueish light during the day, and that a softer, warmer and dimmer light helps us relax in the evenings, mimicking sunset and encouraging our bodies to produce melatonin, which helps with the onset of sleep.
The new feature of the Home app in iOS 14 will give smart light owners the option to have their lights adjust gradually from cool to warm during the day and into each evening. The Home app can already be used to manually adjust lighting, or have your lights change from one setting to another based on the time of day and sunset/sunrise times.
However, we are keen to see how a more gradual system will work, changing the temperature and brightness more gently each day.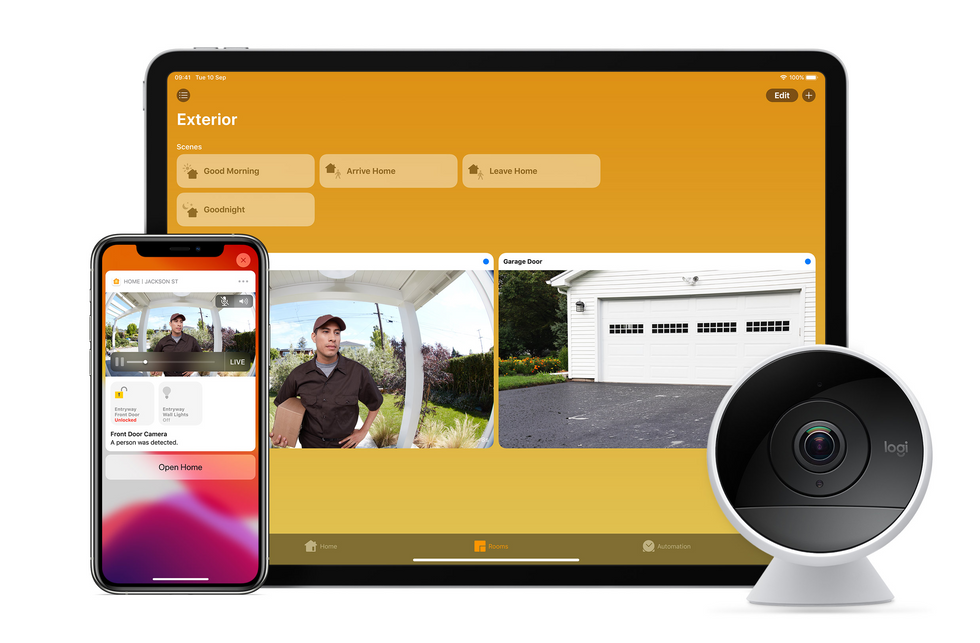 iOS 14 to include more advanced person detection in the Home appApple
Next up from the latest iOS 14 leak is enhanced security camera functionality in the Home app. Last year Apple added object recognition with iOS 13, so cameras could tell the difference between people, animals and vehicles.

For iOS 14, the company is reportedly taking this a step further to offer person identification. This means cameras managed by the Home app will recognize and identify specific people, differentiating family members from strangers, for example.
Finally for now, it appears that iOS 14 will let owners of Apple's HomePod use the smart speaker in conjunction with their Apple TV. Users with a pair of HomePods can set them to permanently act as the sound system for an Apple TV, bringing improved sound to their TV without buying a sound bar or other speakers.
We hope this functionality will also come to the Mac, so Apple's computers can use a pair of HomePods as its native speakers. We'd also like to see a new, smaller HomePod launched with the option of being used as the rear speakers of an Apple TV-driven surround sound system. This is similar to what Amazon already allows with its Fire TV streaming devices and Echo speakers.
Like GearBrain on Facebook