Like GearBrain on Facebook
LastPass is a popular password managing application that works across smartphones, smartwatches and computers. But, from March 16, its free tier will become less useful for many customers.
As it currently stands, users of the free tier can access and edit their secure password collection on all of their devices, including phones, computers, watches and tablets. However, starting March 16 the free tier will restrict users so they can only access LastPass either from a computer or a mobile device — but not both.
Read More:
If you log into LastPass on or after March 16 from your smartphone, then you will only get access to your passwords on that device going forward, as well as any other smartwatches and phones (iOS and Android). But you won't be able to access your passwords from a computer at that point. This means you can use LastPass on a personal iPhone and a work-issued Android, for example, and also from an Apple Watch, but not on a laptop or computer.
Alternatively, if you log into LastPass on or after March 16 on a computer, you won't be able to access LastPass on your phone or smartwatch. This means you can get to your passwords on all of your personal and work computers — and any computer you log into your LastPass account with – but not from any mobile device or wearable.
Users of the free tier will be able to switch between a mobile device and computer three times after March 16 — but after those three times are used, they'll be forced to stick with one access point, or the other.
To access passwords on every device, LastPass customers will need to sign up to the Premium tier, which is currently being offered at the reduced price of $27 per year. That works out at $2.25 per month, a savings of $11 a year on the normal price.
A useful tip for Mac and iPhone users
Before we look at alternatives, Apple's hand-off system offers a nice way to quickly access your LastPass passwords on any device. To do this, choose mobile as your LastPass device type, then when you open the app tap on the password you want to use, then tap on copy. Now go to your Mac and, as long as it is on the same Wi-Fi network as your iPhone, you can paste that password into wherever it is needed.
What else does LastPass Premium include?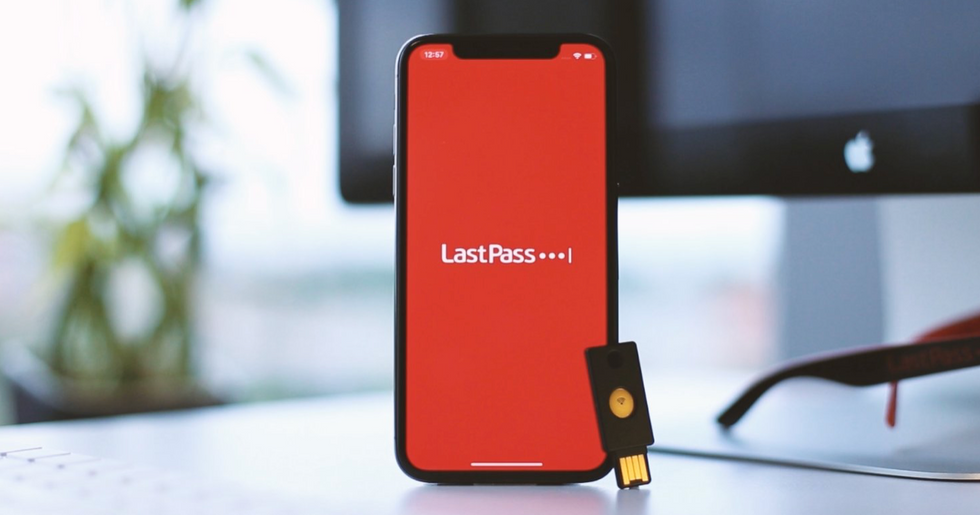 LastPass Premium costs $27 a yearLastPass
As well as granting access to your passwords from any device, the Premium tier includes 1GB of encrypted file storage to save files in the cloud. It also includes a feature called one-to-many sharing, where you can share a single saved password with select other people – handy for sharing passwords to online services, like streaming sites, that you share with your family.

Premium also includes access to the LastPass security dashboard, which acts as a place to store and change your passwords, as well as showing your security score and alerting you to any weak or vulnerable passwords. Additionally, dark web monitoring keeps an eye out and alerts you if any of your passwords are spotted in stolen data troves dumped onto the dark web.
Lastly, Premium has the option to grant someone emergency access to your passwords. That way, if you can't access LastPass for whatever reason and need a password in an emergency, a friend can log in to help you out.
Free alternatives to LastPass
If you don't want to pay for password storage and would rather now move away from LastPass, there are plenty of alternatives to consider – options that, unlike LastPass, let you view your passwords from computers and also mobile devices at the same time, without a fee.
First, web browsers like Chrome and Safari have integrated password management systems. These aren't as comprehensive as a dedicated app like LastPass, but have the convenience of serving up a password when it's needed as you browse the web, and offering to create secure new ones when needed. They also flag up any of your passwords that have been caught in a data breach and are now considered vulnerable.
Apple and Google also offer system-level password management on their respective iOS and Android mobile operating systems.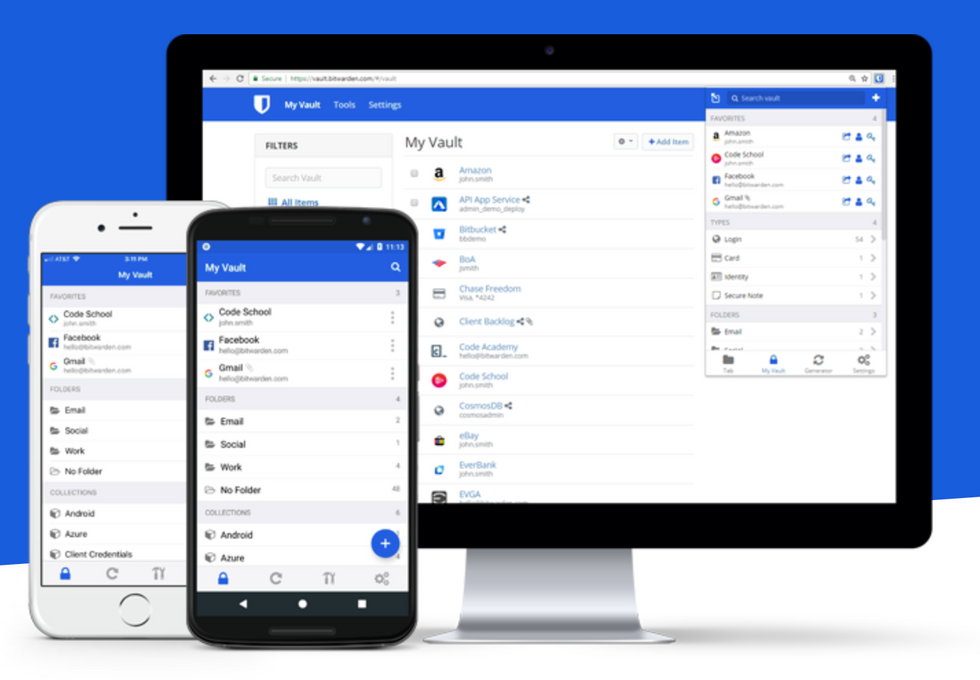 BitWarden's free tier includes access across Mac, PC and mobileBitWarden
If you would use a dedicated password manager, BitWarden is a good alternative to LastPass. Options are available for personal and business users, with the free personal account tier giving access to an unlimited number of passwords across multiple devices. BitWarden can also create secure new passwords for you, and it is available on iOS, Android, Windows, Mac and Linux, plus via web browser plugins for Chrome, Firefox, Opera and Microsoft Edge.

BitWarden also offers a $10-a-year option that adds 1GB of encrypted file storage and two-step login to increase security.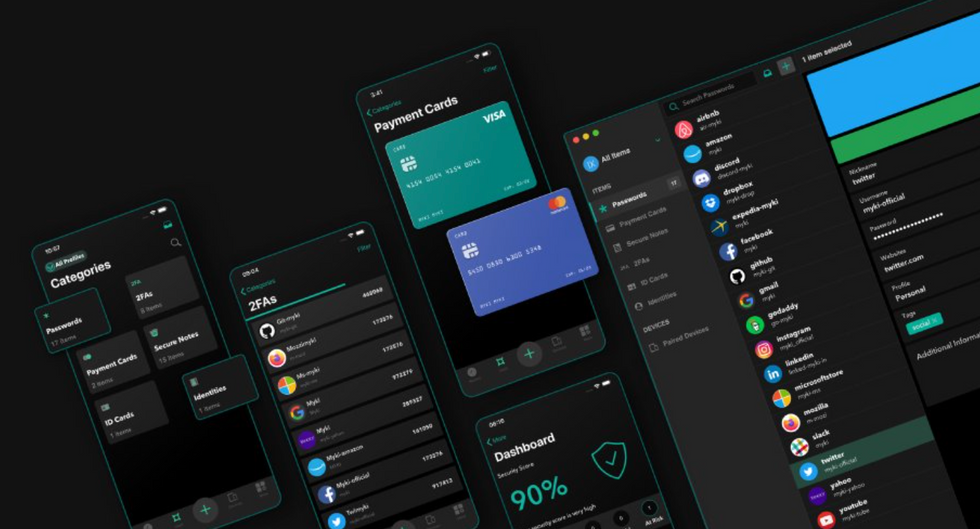 Myki stores passwords on your devices instead of in the cloudMyki
A lot of password managers work in a very similar way to LastPass, but Myki is different because it doesn't store your passwords online. In theory, this should help protect you from hackers as there is no online database full of passwords with a big target on its back. Instead, passwords are stored inside the Myki smartphone app and can be synchronized directly between devices running the app.

The free Myki app is available for Windows, Mac, Linux, iOS and Android, and there are browser extensions for Chrome, Firefox, Safari, Opera and Microsoft Edge. The apps can be secured with a PIN or passcode, or by using biometric security like a fingerprint or face scan.
Myki also offers paid-for enterprise options, starting at just under $50 per user annually.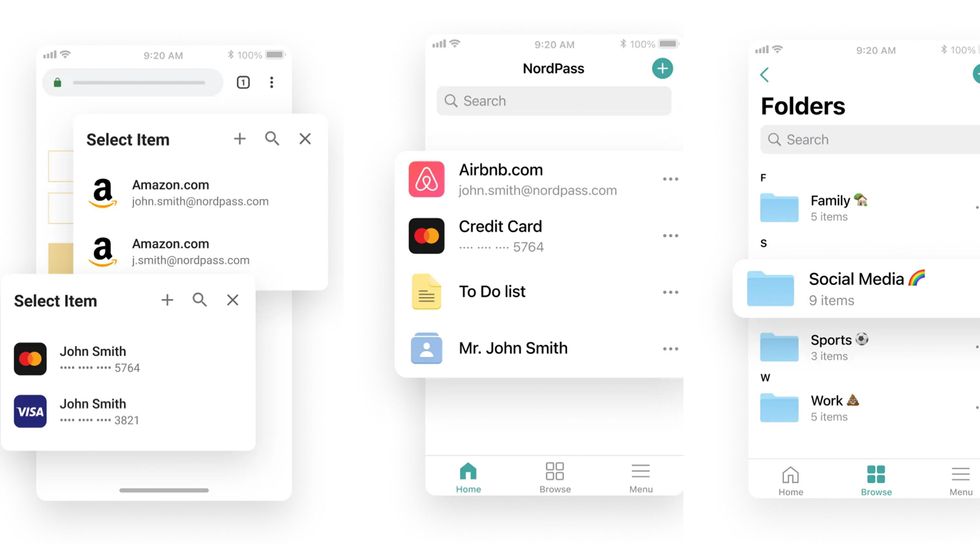 NordPass allows the storage of notes and credit cards as well as passwordsNordPass
NordPass is a password manager that offers a free tier for saving an unlimited number of passwords and keeping them in sync across all of your devices. You can also use NordPass to store notes and credit card details online.

The only real negative of the free tier is how only one device can be logged into NordPass at a time. So, while you can access your passwords from any device you own, you can only view passwords and other saved information on one device at a time.
Whichever service you choose, we strongly advise readers to up their password game and start using a password manager – just look at our data breach tracker, updated every week, to see how common the theft of usernames, passwords and other personal details can be. With a password manager, you are taking the first steps to keeping yourself and your identity protected online.
From Your Site Articles
Related Articles Around the Web
Like GearBrain on Facebook