Lego is gearing up for the 2020-2021 First Lego League Season, starting to sign up students now. The season may not start until August 4, but Lego wants children to start thinking about the challenges they're going to tackle and design.
The challenge is open to children between the ages of 4 and 16, who can register into one of three groups: Challenge, for children between the age of 9 to 14, Explore, those who are between the age of 6 and 10, and Discover, for the youngest crew, those between the age of 4 and 6. Lego expects that nearly 500,000 kids will be involved during this year's season coming from more than 100 countries.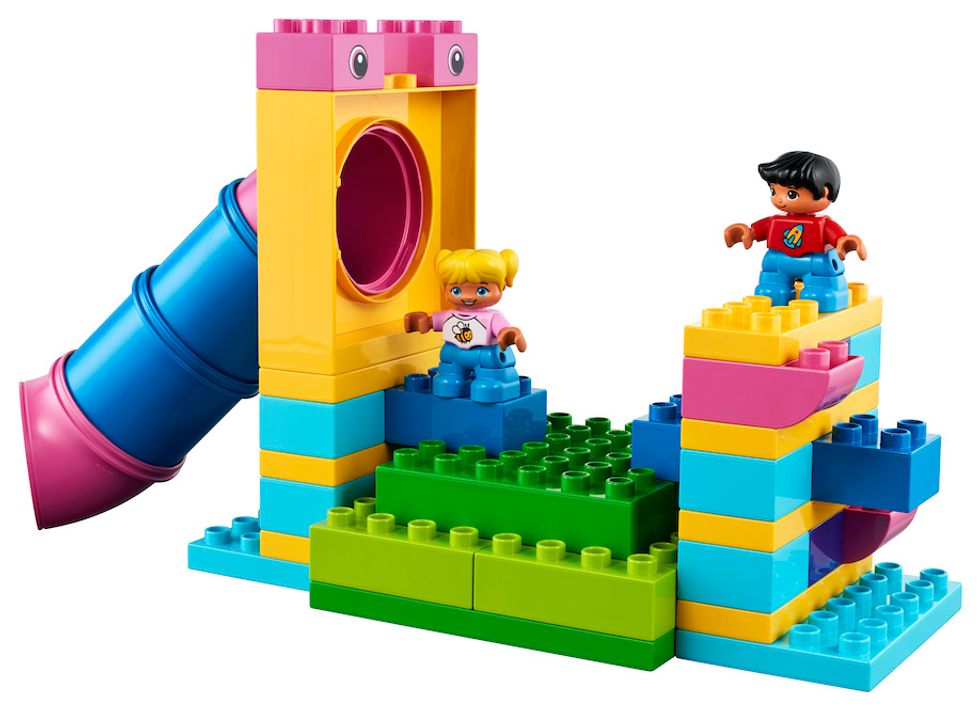 New builds and boxed sets will be released, timed to the 2020-2021 seasonLego
Children will be charged with using Lego Education products in their designs, from Lego Mindstorms Education EV3 to the First Lego League Jr Discovery Edition set, as they finish their projects which are all STEM (science, technology, engineering and mathematics) in focus. The goal is to also help students develop and build hands-on learning and critical thinking skills throughout the process.

Lego is also going to be releasing new Explore and Discover boxed sets that will coincide with the new season, plus a new challenge competition mat.
Students can — and do — walk away will skills they can use throughout their life. One team that previously competed in the Lego challenge, has now developed 3D-print personal protective equipment (PPE) to help essential workers during the current coronavirus pandemic. The group, called the SOMA NJ 3D Printers Alliance, has made more than 25,000 3D-printed face shields, delivering them to various locations including a veterans living facility in Paramus, New Jersey.
LEGO MINDSTORMS EV3 31313 Robot Kit with Remote Control for Kids, Educational STEM Toy for Programming and Learning How to Code (601 pieces)