Like GearBrain on Facebook
Lego's latest science discovery kit is aimed at getting its colorful, plastic blocks into the youngest of hands, but also stir some science in as well.
That's the goal of the FIRST Lego League Jr. Discovery Edition, which weaves in science, technology, engineering and mathematics topics, also known as STEM, with a goal to seed these subjects with students as early as possible.
The new kit is aimed at classroom use, and expands the FIRST and Lego educational line of class packs, that are tied to a competition where children use STEM subjects to construct and invent. The new programs are specifically aimed at Kindergarten and also 1st graders, and are part of the FIRST Lego League.
Read More: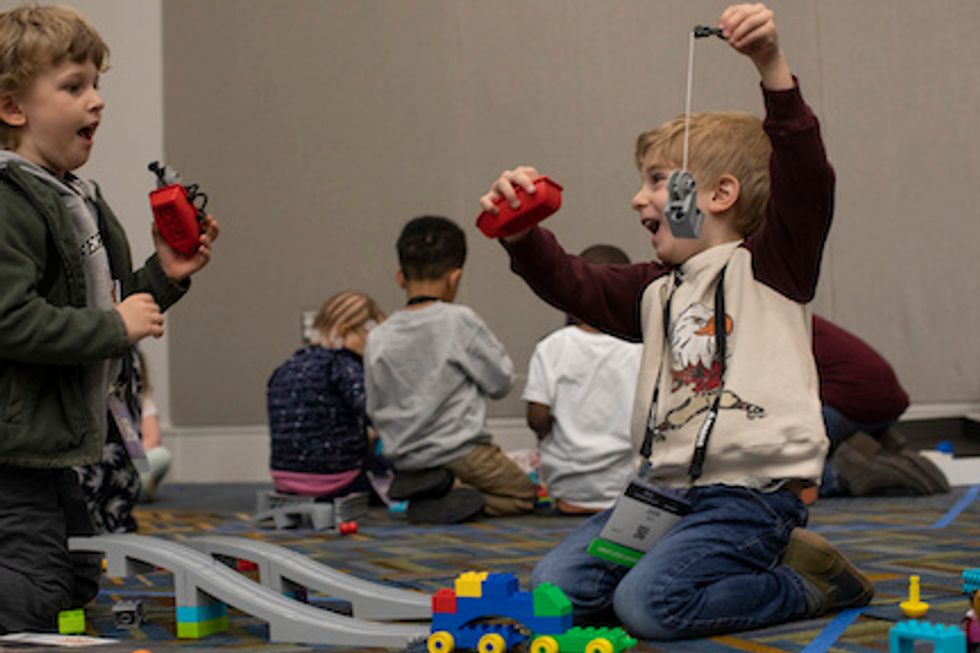 The new FIRST Lego League Jr. Discovery Edition is modeled with the larger blocks, easier for younger children to grip and holdLego
FIRST — the For Inspiration and Recognition of Science and Technology —is a group that itself is aimed at getting kids excited about, and eventually into, STEM fields. The non-profit group was founded by Dean Kamen, inventor of the Segway, back in 1989 and runs its own high school robotics competition.
Children compete, through high school, in challenges that push them to use engineering, design and even programming skills, which are increased depending on the age of a child. Two new global competitions are co-branded between FIRST and Lego and are open for registration now. They include the First Lego League Jr. Boomtown Build Challenge, for children ages 6 to 10, and the FIRST Lego League City Shaper contest, for older kids, those between the ages of 9 to 16.
"The great addition of FIRST Lego League Jr. Discovery Edition to the Progression of FIRST Programs allows the youngest students to engage with STEM in a fun, hands-on way," said Donald E. Bossi, president of FIRST in a statement. "To create a pipeline for a diverse STEM workforce of tomorrow, we must get kids interested in STEM at an early age, even earlier than we once thought. This early engagement makes a marked difference in these students' self-confidence and curiosity in STEM for years to come."
From Your Site Articles
Related Articles Around the Web
Like GearBrain on Facebook