Like GearBrain on Facebook
LG said earlier this year it will not be drawn into a battle with Samsung and Huawei over smartphones with folding screens. Instead, it is continuing to invest in a similar concept, but one which goes in a different direction.
The next step in this direction will be revealed at the IFA technology show in Berlin on September 6 at 10 am local time. But instead of featuring flexible displays which fold in half, the phone looks to build on the company's Dual Screen case announced back in February.
Read More:
This case added a second display to the company's V50 ThinQ smartphone, so when opened the user had a device with two equally-sized screens next to each other. One could be used for web browsing and the other for messaging, or one could be game footage and the other a virtual gamepad.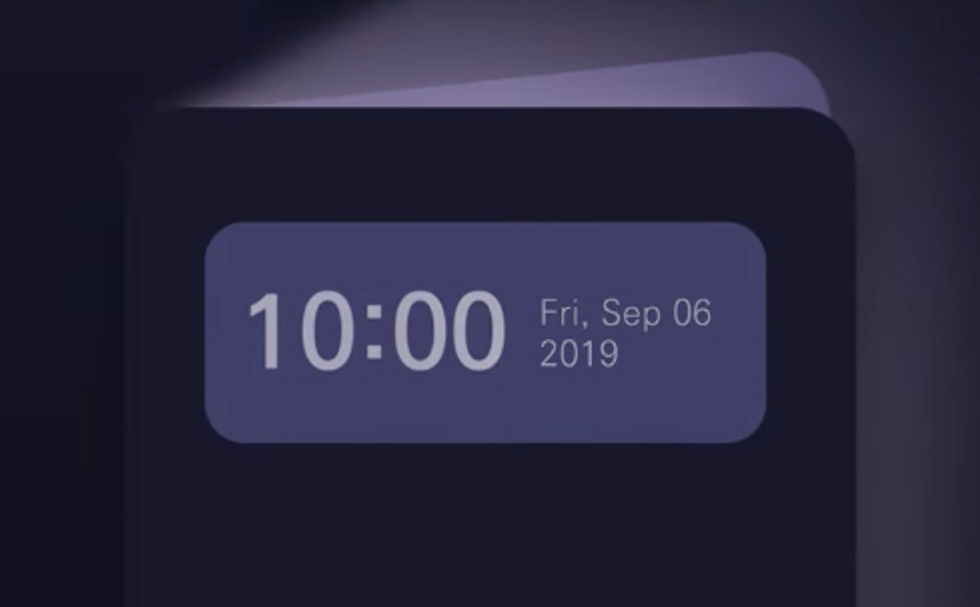 YouTube teaser suggests a September 6 reveal dateLG
LG looks to be continuing this concept with the new phone, expected to be called the V60 ThinQ, but with a third display. This is fitted to the front of the device, to be used when the phone is folded closed and offering simple information like the time, date and notifications, as shown above.

Samsung's delayed Galaxy Fold offers a similar layout, but with a larger 4.6-inch display on the outside and a single screen which folds open on the inside.
For LG, it looks like the new phone will not have any flexing screens, and instead sit two displays next to each other on the inside. This means they won't be suitable for watching a video stretched across both screens, but could open the door for some smart multi-screen uses.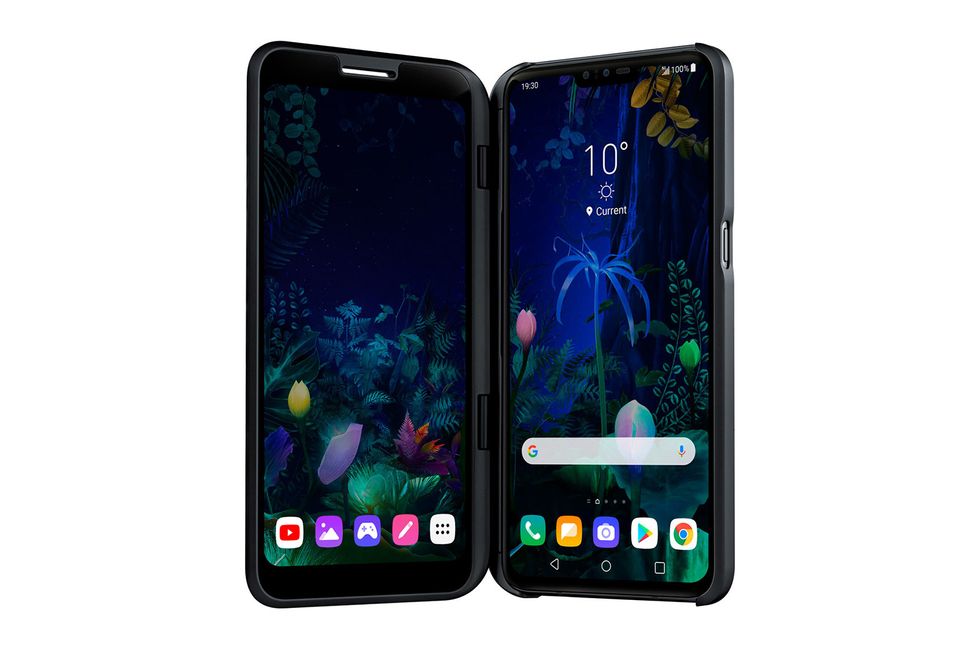 LG announced the V50 with Dial Display case in February 2019LG
It may seem like a clunky response to true folding phone with flexible screens, but given the issues Samsung had with the Galaxy Fold, which was delayed after review units failed almost immediately, this direction could be a smart move by LG. This way, the company shows it still has an interest in offering consumers something different, but without pumping huge resources into creating a flexible phone which could have a high failure rate, and for which consumer desire remains unknown.

Huawei is also in the folding phone race, but its Mate X is unlikely to be sold through official channels in the U.S., at least at launch in September. There are also concerns that by placing the screen and its plastic protection on the outside, the Huawei's display will quickly scratch and show signs of wear.

As for LG, we'll be keen to know if it continues to bundle the second display case as an optional accessory, or if the phone will ship with the case attached, perhaps even permanently. After all, despite how clever the case is, it is still just a phone case and perhaps a strange device to tease as the star of LG's IFA press conference.

Finally, we expect the phone to include 5G, given LG's eagerness to put this technology ahead of developing a truly flexible smartphone.
Like GearBrain on Facebook