Like GearBrain on Facebook
As Samsung, Huawei, Motorola and others all set their sights on folding smartphones - some due to arrive in the coming days and weeks - LG has decided to sit this one out. At least for now.
The company, which usually sticks closely to what Samsung and Huawei do (and vice versa), says it would rather focus on bringing the first 5G smartphones to market, instead of producing a folding flagship.
Read More:
The new comes just a few days before most phone companies - including LG - descend on Barcelona for the annual Mobile World Congress, where 5G and folding phones will be hot topics.
Speaking at a press conference at the LG Science Park in Seoul, South Korea, LG Electronics president Kwon Bong-seok said: "During the Consumer Electronics Show in January, LG introduced a rollable TV. This is an advanced technology one step ahead of foldable technology. We have reviewed releasing the foldable smartphone when launching 5G smartphone but decided not to produce it."
Kwon added, as reported by The Korea Times, "It is too early for LG to launch a foldable smartphone."
But Kown also said that LG has the technology to produce such a device, and is "fully ready to respond" if consumer demand is great enough. LG is likely waiting to see if Samsung and Huawei succeed and make a profit from folding phones before committing to one of its own.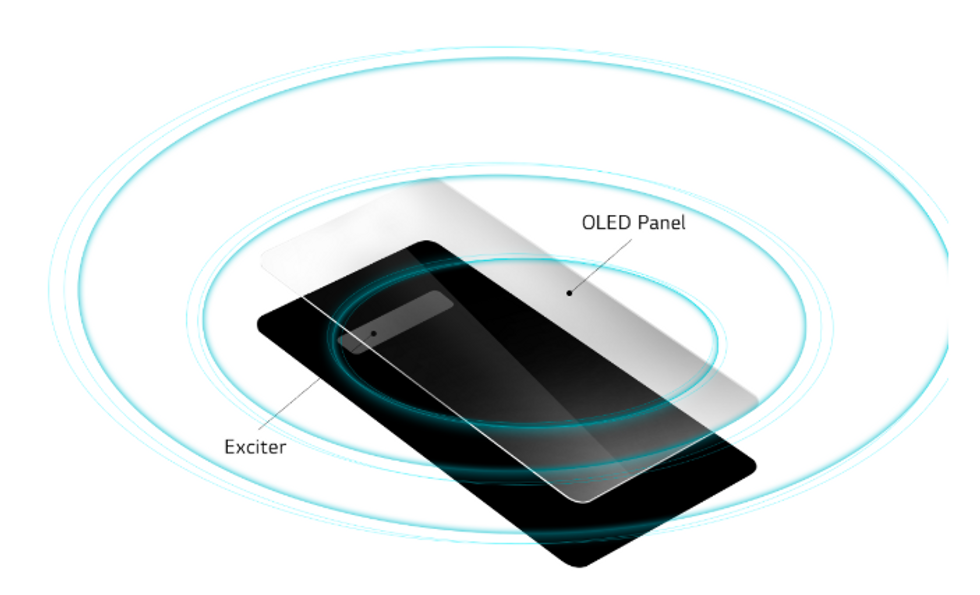 The G8 ThinQ will feature a vibrating screen to produce soundLG
Samsung showed off a prototype folding smartphone at its developer conference in November, and a recent television advert revealed more of what the finished phone is expected to look like. That phone, tipped to be called the Galaxy F, is expected to be fully revealed alongside the Galaxy S10 and a range of new fitness wearables this week.

Samsung is hosting one of its Unpacked product launch events in San Francisco and London on February 20, where the new devices will be shown off.
As for LG, the company says it will use Mobile World Congress to launch a pair of new smartphones called the G8 ThinQ and V50 ThinQ, with the latter working with the new ultra-fast mobile networks due to launch in the US and Europe later this year.
Regarding 5G, Kwon said: "LG has achieved technological innovation in the smartphone business for years but also witnessed market failure. As there is a market expectation that 5G network will be become an opportunity to grow the smartphone business, we will try to release a higher quality 5G smartphone to lead the market."
The smartphone market has become somewhat stagnant in the last couple of years, as LG and even Samsung and Apple have seen sales slide. This is being blamed on few new features enticing consumers into the annual upgrades that were once commonplace, and ever-increasing prices.
A lack of innovation has slowed the top end of the market, allowing mid-tier companies offering high-level specs for lower prices - like Huawei, OnePlus and Honor - to grow.
LG will show off its new phones at a press event at the CCIB convention center in Barcelona on February 24, a day before Mobile World Congress opens.
From Your Site Articles
Related Articles Around the Web
Like GearBrain on Facebook