Like GearBrain on Facebook
LG is getting serious about the smart home, and has just announced a new artificial intelligence chip which can process video and audio to help devices and home appliances better understand their surroundings.
Called the AI Chip (imaginative naming, we know…), the new processor was announced by LG on May 17 and is intended to bring extra intelligence to home devices like washing machines, refrigerators and robotic vacuum cleaners.
Read More:
The chip is powered by a proprietary neural engine which is said to "greatly improve" the processing of deep learning algorithms.
LG explains: "The AI Chip incorporates visual intelligence to better recognize and distinguish space, location, objects and users while voice intelligence accurately recognizes voice and noise characteristics while product intelligence enhances the capabilities of the device by detecting physical and chemical changes in the environment."

That latter detail is particularly interesting, as it suggests future LG smart home devices and appliances may understand the surrounding air quality. This would be particularly useful for smart air purifiers, air conditioning units, air fresheners, and even motorized window opening system.
Of course, air quality monitors like the Awair and Foobot already exist, and can control other devices via IFTTT, but we think it is positive to see a manufacturer like LG also get involved in the clean air movement.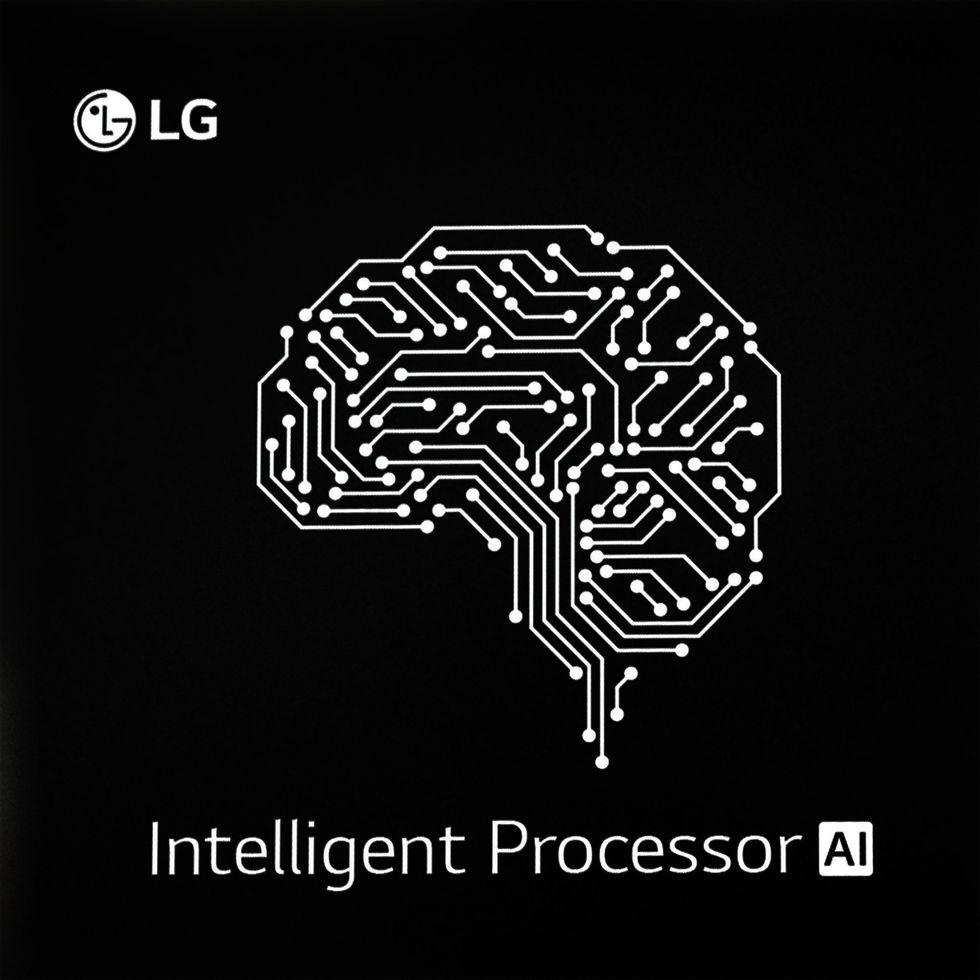 The new AI Chip brings audio and video data to smart home devicesLG
LG's announcement continues: "The chip also makes it possible to implement customized AI services by processing and learning from video and audio data in order to enhance recognition of the user's emotions and behaviors and the situational context."

Again, this sounds intriguing from LG. We have long felt that the future of the smart home is automated, with devices responding to their environment and your emotions. This certainly feels like the direction LG is about to take its ThinQ smart home ecosystem, which currently also involves the Google Assistant for voice control.
LG says devices with its new AI Chip can operate without a connection to the internet, as some of the AI processing is done on the chip itself, not on the company's servers. This should help speed up how the devices work, eliminating the slight delay between question and response which Alexa users will be familiar with. A "powerful security engine" is said to help protect personal data from external hacking, LG says.
The chip will help devices with wide angle lenses (like robotic vacuum cleaners) see more clearly, with the AI correcting lens distortion and brightening the image when the device is working in a dark environment. LG says it plans to include the new chip in future robotic vacuum cleaner, washing machines, refrigerators and air conditioners.
Smart Kitchen Trends on GearBrain TV with Flex www.youtube.com
From Your Site Articles
Related Articles Around the Web
Like GearBrain on Facebook