Like GearBrain on Facebook
Two cameras on your smartphone isn't cool. You know what's cool? Five cameras.
Excuse our paraphrasing of Sean Parker in The Social Network, but this is, according to a company insider, LG's plan for its next flagship smartphone, expected to be called the V40 ThinQ.
Read More:
Speaking to Android Police, the unnamed insider claims the handset will have two cameras on its front and three on the back. The former are said to work together as a stereo pair to create 3D face maps, which are then used like Apple's FaceID to unlock the device.

Meanwhile, the roles of the three rear cameras - a number only matched by the Huawei P20 - are open for debate.
One will likely be the kind of regular lens you see on every other smartphone, while another could be an update to the super-wide angle lens LG likes to use on its flagships.
The third, for now, is anyone's guess, but could give the phone an ability to take blurred-background portrait photos, as is becoming par for the course on 2018's flagships.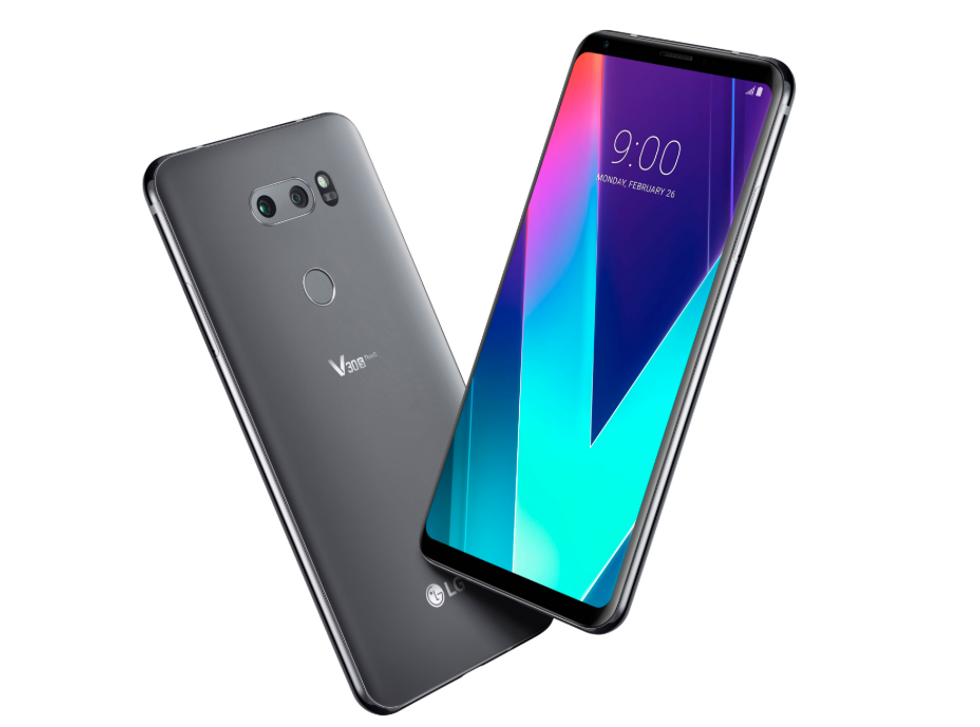 The V30, pictured, is expected to be replaced by the V40 in SeptemberLG
According to the same source, the new LG handset will have the same notched-display design as the LG G7 ThinQ, but slightly larger. It is claimed, as on the G7, the new phone's notch can be 'turned off' - by adding a black software bar to either side of the notch, effectively hiding it. Other details like a rear-mounted fingerprint reader and a dedicated button for summoning the Google Assistant will also be present and correct.
It is unlikely that LG will make too many major changes in scaling up the G7 into the V40 ThinQ, although the five-camera setup is certainly interesting in its own right - if only to give Samsung, Huawei and Apple something to think about.
What such a system also does is shine a light on Google's use of just two cameras - one on the front, one on the back - on its Pixel 2. The company is expected to use the same setup with this year's Pixel 3, and once again rely on artificial intelligence to match the results of its multi-lens rivals.
As for the V40, there will likely be plenty more leaks between now and late September, when LG's V range tends to get announced.
Like GearBrain on Facebook