LG's G7 ThinQ is a luxe-looking smartphone with a solid camera, a workhorse of a speaker and a pre-installed app for LG's smart home network. Should you buy the $750 Android phone? Here's how we broke down our decision.
LG G7 ThinQ: Design

The LG G7 ThinQ is a Gorilla Glass-encased smartphone that's longer than the iPhone X, and about as thin. The phone feels nice to hold: it's a pretty phone.
You can set the phone up so you have a fullscreen view, complete with the infamous notch at the top, or you can decrease your view and have a banded frame around the screen. It's nice actually that you can choose your preference.
There's a fingerprint reader on the back of the G7 ThinQ, just below a dual-camera set-up, with a power button on the right, two volume buttons on the left, and a dedicated Google Assistant button on the left as well.
The ability to call up Google Assistant with a single press is a new add-on — and we found that a nice feature. The button is new for the LG phone. While you still have to unlock the phone if the device is off, you can pull up Google Assistant without having to say "Hey Google." Press twice, and you go right into the AI Lens and the camera.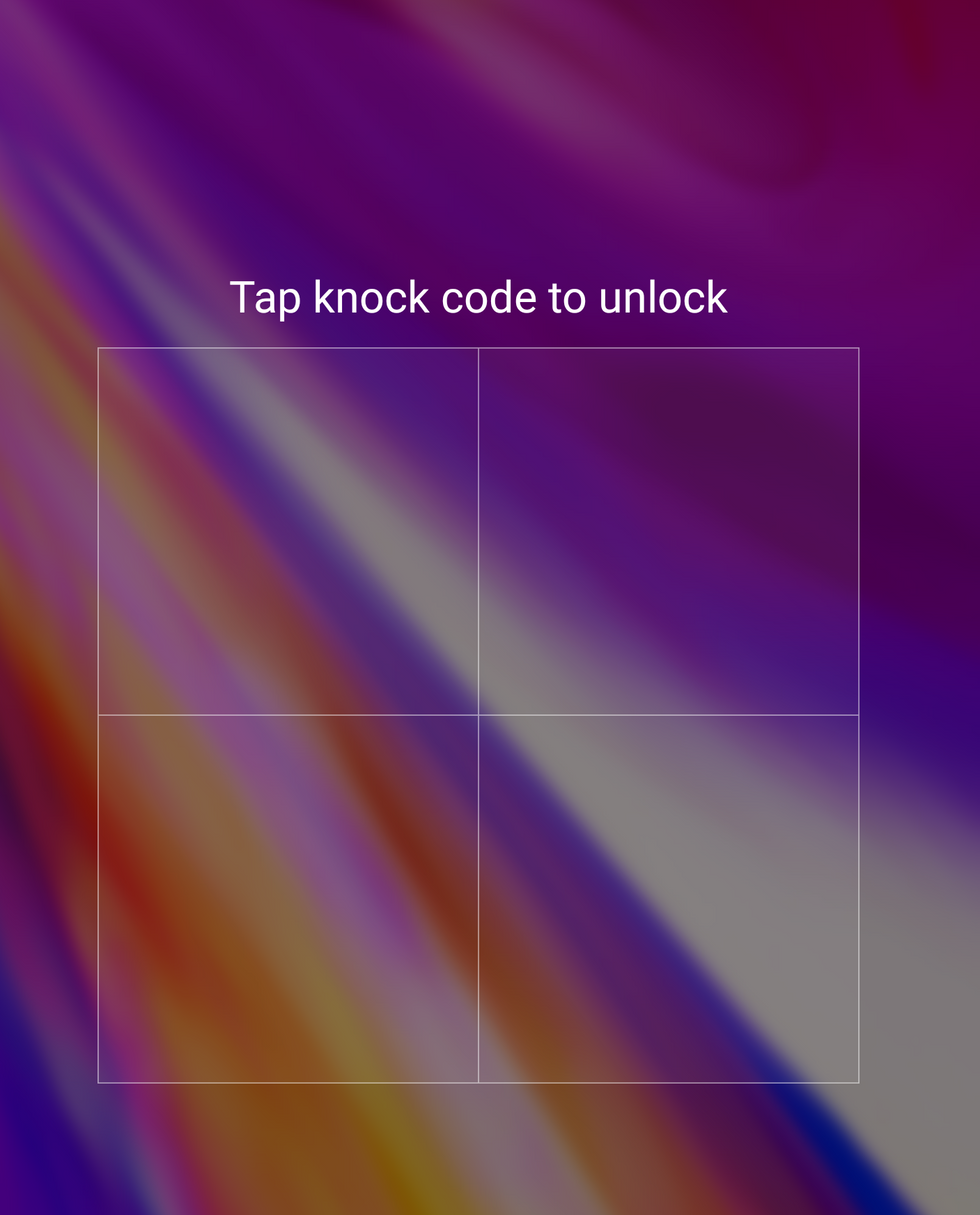 LG G7 ThinQ gives you multiple options to unlock the phone, along with a fingerprint scannerGearBrain
LG G7 ThinQ: Features

The G7 ThinQ is an Android phone — so you still swipe up to get into the device. From there you can select from four additional options to unlock: a pin code, password, a pattern you draw, or one you knock. No, you're not rapping your knuckles on the screen — you're tapping six points in a four-quadrant square. You can actually touch the areas as well. You can also add a fingerprint scan.
An odd thing that stood out — the screen's brightness. In bright sunlight, the screen was hard to read, and when trying to unlock the phone, I actually had to step into the shade to even know where to tap. I expect I'd develop some muscle memory to instinctually know where to press— but this caught me off guard.

The phone can charge wirelessly through a Qi-enabled charger, and there's also a USB-C charging port at the base of the phone, next to a headphone jack and a single speaker. Much is being made about the speaker and it's ability to send up boombox-like sound from its small port.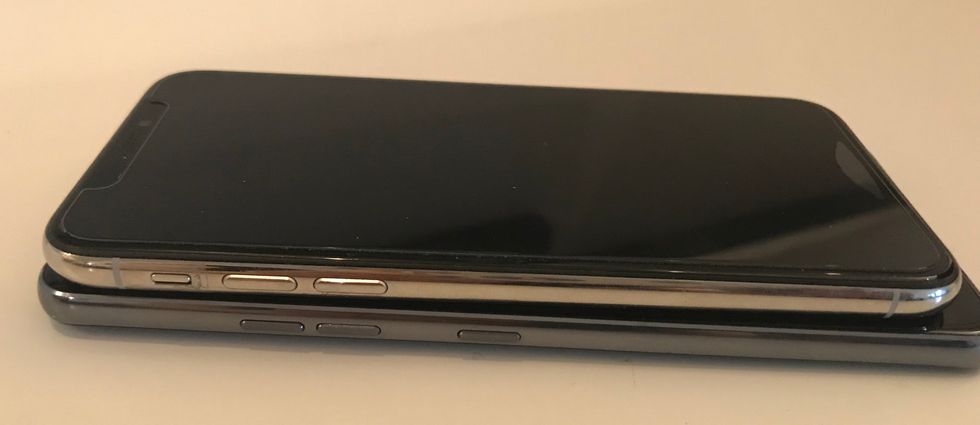 The LG G7 ThinQ (bottom) as compared in size to an iPhone X (top)GearBrain
LG G7 ThinQ: Sound
The speaker's design is a big selling point on the G7 ThinQ. The smartphone's body acts as a resonance chamber — hence, the boombox comparison. Truthfully, you can feel sound vibrating out of the smartphone — and yes, it's loud and fills the room. It's also tinny and sounds quite a bit like a portable Wi-Fi speaker you'd bring to the park or the beach. What that means is, as a back up for some music while you're catching from rays, the G7 ThinQ is a respectable option. However, you're not going to use this to replace your Sonos.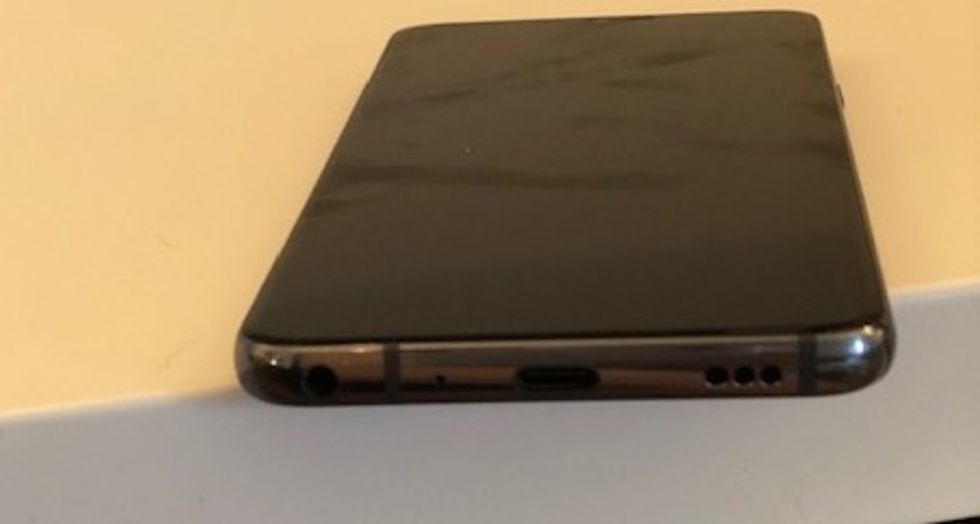 A single speaker at the bottom of the LG G7 ThinQ gives us loud, boombox-styled soundGearBrain
LG G7 ThinQ: SmartThinQ

The G7 ThinQ also comes with SmartThinQ, LG's smartphone app that connects with its appliances and allows you to control them. While nifty, it's not a big selling point — you can download the app already to iOS and Android smartphones. But if you're heavily invested in LG products — a TV, dishwasher or refrigerator — it's a nice add.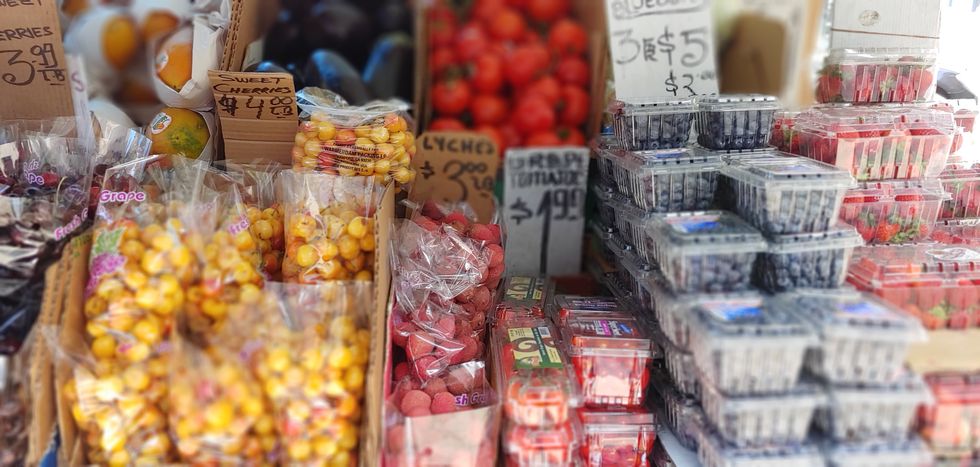 TheLG G7 ThinQ camera captures true, bright colors with multiple options including portrait and landscapeGearBrain
LG G7 ThinQ: Camera

A smartphone camera gets pretty heavy rotation, and the G7 ThinQ should. Photo quality is fantastic, and options to shot in portrait and panorama, plus manual settings turn this into a respectable camera. You can also set optimum filters for certain times of day, including whether you're shooting people and streetscapes.
You can shoot images in either FullVision at 18:9:9 display at 10MP or standard 4:3 display mode which shoots 16MP images.
The camera also comes with Google Lens, an AI feature which reads what it sees inside the lens to automatically take the best shot. Aiming at my couch, the lens called it a poodle, beach, swimwear and a ham. Needless to say this was all wrong — a poodle may have been closest. But I don't want to know what kind of ham the AI lens thought was dark gray.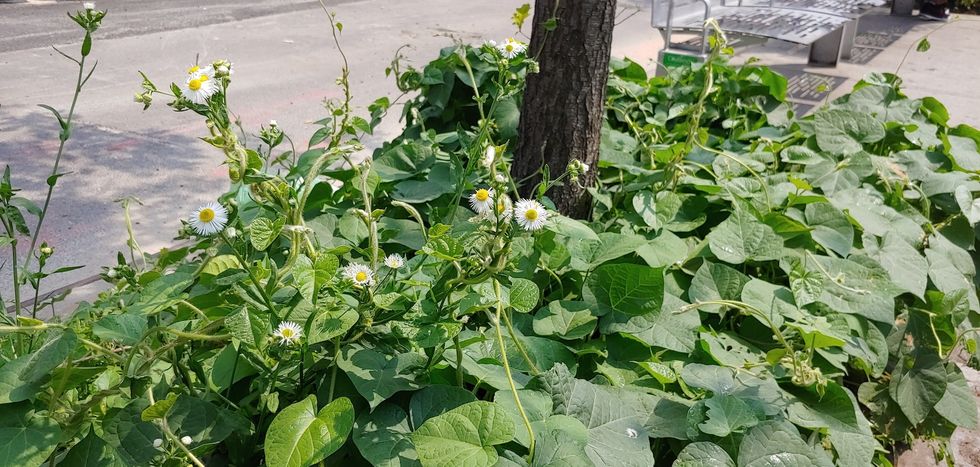 Details emerge sharp and crisp from the Lg G7 ThinQ cameraGearBrain
LG G7 ThinQ: Verdict
At $750, however, the LG G7 ThinQ is bit pricey and puts it solidly in the high-end bracket for phones, close to the Samsung Galaxy S9 and the Pixel 2. Worth its price tag? That may come down to brand preference and some elements that make the LG stand out like the boombox speaker and the dedicated Google Assistant button. Ultimately, the LG G7 ThinQ is a solid smartphone with a good camera, powerful sound and all the features you'll expect from an Android phone.
Pros:
• Loud, boombox-styled sound
• Dual-camera produces crisp images
• Dedicated Google Assistant button
Cons:
• Price
• AI lens is rarely accurate
• Screen was hard to read in bright sunlight